Fast food and healthy aren't two things you usually think about together.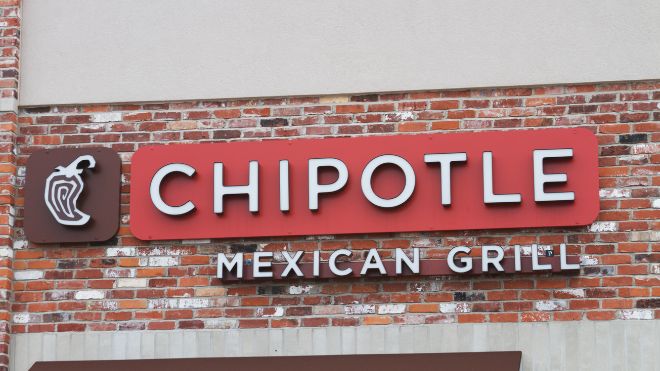 However, as more people are opting for vegan and vegetarian options– fast food chains are changing to reflect that.
Healthier fast food options
Below is a list of the top fast food chains that are adjusting their menus to appeal to more health-conscious dietary preferences and needs. Some chains are offering gluten-free, low-carb, low-fat, low-calorie, vegan, and vegetarian options. One popular way to meet this demand has been through alternative meat products as a plant-based option. When it comes to healthier fast food options, it's generally a matter of knowing what to chose.
Chipotle
Chipotle can cater to just about any dietary preference. The chain is popular for using clean and fresh ingredients. They also allow you to mix and match the different options. Some ingredients will build you to a healthier meal than others. There are a variety of healthy options like beans, guac, brown rice, and grilled veggies
Subway
Subway has an entire portion of their menu specifically for healthier options, and it is called Fresh Fit. This is the first fast food restaurant to earn the American Heart Association heart check for heart-healthy meals. Two of the six inch sandwiches that have the heart-check approval are the Veggie Delite and the Sweet Onion Chicken Teriyaki. In order to meet the heart-check standard the sandwich must use 9-grain wheat bread, lettuce, tomatoes, green peppers, onions, and cucumbers and chips are not recommended. However, if you're looking for a salad– there are five checked dishes.
Chick-fil-A
Chick-fil-A offers eight low-calorie items, and offers a few vegetarian wraps and salads. They also added a gluten free bun option to the menu in 2017. The chain also offers healthier breakfast options like egg white sandwiches, Greek yogurt parfaits, and fruit cups. Keep in mind that sauces and dressings will change a meal's nutritional value and add calories.
Panera Bread
Panera offers far more options than simply sandwiches and soup. The chain is committed to serving only clean ingredients eliminating all foods that contain artificial preservatives. Panera Bread has a variety of vegetarian soups, sandwiches, and salads. A few of the salads come with cheese, but if you're vegan– you can simply order it without it.
Starbucks
Although Starbucks is best known for their coffee, they have a few healthy food options too. They have healthy options for both breakfast and lunch. One great option is their classic oatmeal with the addition of fresh blueberries and chopped nuts. The Spinach, Feta & Cage-Free Egg-White Breakfast Wrap and the Egg White & Roasted Red Pepper Egg Bites are also great options.
If you're stopping in around lunch consider trying the Grilled Chicken and Cauliflower Tabbouleh Salad or the Chickpea Bites & Avocado Protein Box.
Taco Bell
Taco Bell has adapted their menu to cater to vegetarian, gluten-free and low-calorie diets. Three-quarters of the menu items are less than 500 calories. The chain has an option of ordering any menu item "Fresco Style" which will remove any may-based sauces, sour cream, and cheeses and adds in fresh diced tomatoes.