Does Thanos, the Marvel Cinematic Universe's genocidal supervillain, reflect the fears of actual humans living through the COVID-19 pandemic?
An undergraduate student at SUNY Cortland spent his summer checking it out.
For 10 weeks, SUNY Cortland senior Lawrence Bruce has combed the online superheroes universe for literary clues to this question about the fictional, superpowered character who instantly erased half the comic world's human population in "Avengers: Infinity War."
Bruce teamed up with mentor Adrienne Raw, an assistant professor in the English Department, meeting weekly to discuss his progress on the study "The Blip and COVID: Responses to Mass Crisis and How Science Fiction Becomes Reality."
"Superhero films in particular speak back to what we're experiencing in real life," said Bruce, a dual major in social philosophy and English from Bath, N.Y.
He is one of six 2022 SUNY Cortland undergraduate research summer fellows. The 16-year-old program offers each student a residence hall bed, a campus research space, a $4,000 stipend and the opportunity to focus on a research project. Faculty earn $2,000 to mentor a student, doubling the stipend from prior years.
And whereas the program once conjured images of test tubes, neurotransmitters, laboratories and field research, it has grown in scope well beyond its early physical sciences focus.
"There's really no major where you don't need rigorous inquiry," said Maria Timberlake, who currently chairs the university's Undergraduate Research Council and also serves as associate professor and chair of the university's Foundations and Social Advocacy Department.
"There's no major where all questions have been answered, whether that's physical education or philosophy, or any kind of social science, not just the more traditional sciences," she said. "We've been trying to look not only at 'How do we create more opportunities to involve students in research' but equally important is 'How do we communicate that to students and faculty to say, 'This means you, too.'"
Four of this year's participants, including Bruce, are exploring areas of social science.
The superhero universe has evolved from pulp magazines of the early 20th century to an avalanche of books, films, television series, interactive video games and fan club websites. Bruce is exploring how contemporary people use superheroes to cope with big, scary realities like pandemics. He explains that "The Blip" refers to the fantasy moment in "Avengers: Infinity War" when half the people in the universe disappeared with a snap of Thano's fingers.
"Part of my argument is with Covid we talk about getting back to normal," Bruce said. "But that is impossible because people have died and things have changed. With 'The Blip,' even when they can bring back all the people that were blipped, everything's changed.
"We're having these conversations in real life," Bruce said.
Raw, who focused her own doctoral research on the rhetoric of video games and online fandom communities, shows how this newer genre of English literature is growing rapidly as an area of academic inquiry.
"There is a direct link here," Raw said. "Lawrence's project is in my area but is not something I've ever written about or thought about. And it's interesting to think that there are things I'm working on that can add to Lawrence's project."
---
---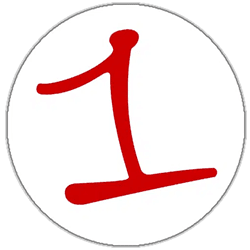 FingerLakes1.com is the region's leading all-digital news publication. The company was founded in 1998 and has been keeping residents informed for more than two decades. Have a lead? Send it to [email protected]