With Wayne County and other areas along the Lake Ontario shoreline still recovering from serious flooding in 2017 and 2019, Senator Charles Schumer is calling on FEMA to speed up the rollout of a program designed to help prevent future flooding.
STORM Act passed by Congress as part of the bipartisan infrastructure bill
In 2020, Congress passed the Safeguarding Tomorrow Through Ongoing Risk Mitigation (STORM) Act, which will establish revolving loan funds to provide hazard mitigation assistance to local governments to help jumpstart hazard mitigation assistance. It was part of the bipartisan Infrastructure Investment and Jobs Act (IIJA).
Schumer said that with extreme flooding events on the rise this new funding needs to start flowing quickly so Wayne County and Lake Ontario communities can build the safeguards they need to protect homes and businesses, accelerate local recovery efforts, and stop future flooding.
"Lake Ontario's historic flooding has devastated Wayne County, people are still repairing the damage from 2019 and living in fear for what the next flood could bring. The $500 million in funding for the STORM Act we passed in the bipartisan Infrastructure Law can be the lifeboat our Lake Ontario communities need to weather the next disaster, but first, the feds need to stand up this program so the economic relief can start to flow to Sodus Point and other Upstate communities," said Senator Schumer. "That is why I am here to tell FEMA we need all hands on deck and they have to get this program ready to go ASAP because Wayne County can't afford to wait any longer to begin these desperately need flood mitigation projects. I will fight with every fiber of my being to get our Lake Ontario communities all the federal support they need to fully recover and build back stronger than before to endure the next storm."
RELATED: Flood mitigation project complete in Sodus Point: Village hopes it's protected from future flooding
Sodus Point Mayor echoes the need for more flood mitigation
Village of Sodus Point Mayor Dave McDowell said, "Following the 2017 and 2019 floods our Village, like many similar Lake Ontario communities, is still facing the need to make repairs and complete upgrades to protect against any future flooding damages.  The STORM Act will provide a significant new funding source we need to safeguard our community, infrastructure, homeowners, and businesses from devastating flood waters.  The sooner we can access these funds the better.  That's why I appreciate Senator Schumer's work to not only create and fund the STORM Act, but to urge FEMA to now swiftly stand up the program."
RELATED: Break wall along Sodus Bay repaired after extensive flood damage
What projects might be funded by STORM Act?
Among the Wayne County projects that could receive funding under the program are:
An estimated $700k project to reinforce the vulnerable shoreline along Lake Road North in the Village, which is eroding at a drastic rate and threatening to compromise the future integrity of the residences, the White Birch campground, and nearby wastewater infrastructure.
An estimated $1.5M project to stabilize the shoreline along State Route 14 which is the main egress into and out of the Village of Sodus Point. Along this path, the shoreline has eroded and become dangerous. This shoreline risks the integrity of the roadway above. This project seeks to stabilize the shoreline and create a public access point to the true center of the Village of Sodus Point.
A $100k project to bolster the shoreline resiliency along Lakestones Drive where a number of properties are unprotected and vulnerable to high water and erosion.
South Shore / Sill Shore Drainage – Reconfigure the stormwater system along Sill Shore and the South Shore district.  During the 2017 and 2019 floods, this drainage system failed and has begun to flood out lower residents. The project would reconfigure the drainage in this area and prevent shoreline flooding that is impacting the residents along South Shore and Sill Shore caused by high Lake Ontario water levels.
RELATED: Dredging efforts along Lake Ontario underway in Wolcott
A copy of Schumer's letter to FEMA Administrator Deanne Criswell is included below:
Dear Administrator Criswell:
I write today to urge the Federal Emergency Management Agency (FEMA) to swiftly implement the Safeguarding Tomorrow through Ongoing Risk Mitigation (STORM) Act funding provided in the bipartisan Infrastructure Investment and Jobs Act (IIJA). As the frequency and severity of weather events increases, it is vital that homeowners and communities have access to these low-interest revolving loan funds to protect homes and vital infrastructure.
As you know, the Infrastructure Investment and Jobs Act provided $500 million in funding for the STORM Act for FEMA to provide capitalization grants to states and tribal governments to establish hazard mitigation state revolving loan funds. These loan funds will provide financing to assist homeowners, businesses, and communities to be more prepared for disasters and as a result, reduce the loss of life and property. As a cosponsor of the STORM Act and a champion of the bipartisan Infrastructure Investment and Jobs Act, I understand the importance of this funding and ask that you work diligently to immediately stand up this program to allow states to begin financing these life and cost-saving projects.
FEMA has been a strong federal partner over the years and I am sincerely thankful for all that you and your staff have done. However, it is critical that FEMA expeditiously provide states these resources to establish hazard mitigation state revolving loan funds. In the midst of storm season, homeowners are already experiencing and will continue to experience flooding. Providing states with this funding will help communities in New York and across the country be better prepared to combat disasters and reduce loss of life and property.
I appreciate your attention to this important matter and look forward to your response. Please do not hesitate to reach out to my office with any questions.
Sincerely,
---
---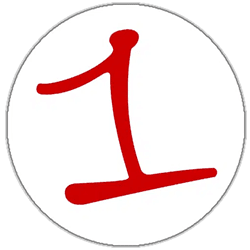 FingerLakes1.com is the region's leading all-digital news publication. The company was founded in 1998 and has been keeping residents informed for more than two decades. Have a lead? Send it to [email protected]