People who receive monthly food stamp benefits and can't cook meals for themselves may now be able to buy a hot meal.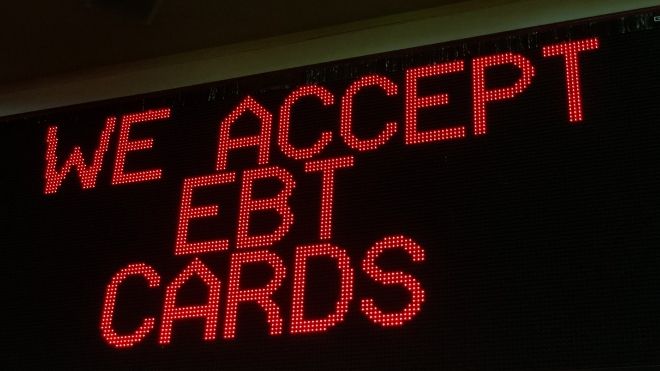 Certain fast food chains in seven states are now accepting food stamp benefits.
Who can use their SNAP benefit in restaurants?
More than 41.5 million Americans get a monthly benefit from SNAP, or food stamps. If you are eligible, your benefit will automatically be loaded onto your EBT card each month.
SNAP provides a monthly benefit to eligible low-income individuals and families. Recently, the federal government has expanded the program to allow states to participate in the SNAP restaurant meals program (RMP).
In order to qualify, you must:
be at least 60 years old
receiving disability or blindness payments or receiving disability retirement benefits from a governmental agency because of a disability considered permanent
homeless
be a spouse of a SNAP client eligible for RMP
Which states have a SNAP restaurant meals program?
Seven states have been recognized by the US Department of Agriculture (USDA) as participants in the RMP. The USDA is the federal agency that runs SNAP. The states that offer RMP are:
Arizona
California
Illinois (Cook and Franklin Counties only)
Maryland
Michigan
Rhode Island (Providence and Washington Counties only)
Virginia
Restaurants have to submit a request to accept EBT cards. New York is implementing a statewide RMP, but is pending approval from the USDA.
Which restaurants will accept my EBT?
The following fast-food restaurants participate in RMP in select states:
Burger King
Denny's
Domino's Pizza
Jack in the Box
Jamba Juice
KFC
McDonald's
Papa Murphy's
Popeye's
Pizza Hut
Rally's Hamburgers
Subway
Taco Bell
Wendy's
Not all fast-food chains accept EBT cards and participation will vary by location and state.