New York State Department of Environmental Conservation (DEC) Forest Rangers respond to search and rescue incidents statewide. Working with other state agencies, local emergency response organizations, and volunteer search and rescue groups, Forest Rangers locate and extract lost, injured, or distressed people from across New York State.
In 2021, DEC Forest Rangers conducted 426 search and rescue missions, extinguished wildfires, participated in prescribed fires that served to rejuvenate hundreds of acres of land, and worked on cases that resulted in thousands of tickets or arrests.
"Over the last decade, as well as during the COVID-19 pandemic, DEC saw an increase in people visiting State lands to experience New York's abundant opportunities for outdoor recreation," said DEC Commissioner Basil Seggos. "DEC's Forest Rangers continue to be on the front lines to help visitors get outside responsibly and get home safely, as well as to protect our state's irreplaceable natural resources. Rangers' knowledge of first aid, land navigation, and technical rescue techniques are critical to the success of their missions, which for more than a century have taken them from remote wilderness areas with rugged mountain peaks, to white water rivers, and throughout our vast forests statewide."
Town of Westfield
Chautauqua County
Abandoned Vehicle: On June 16, Westfield Police requested Forest Ranger assistance with a vehicle on the footpath leading to Chautauqua Creek. Rangers Hettenbaugh and Robitaille located the abandoned vehicle at the bottom of a steep slope at the creek's edge. Rangers followed the tracks and observed damage to trees, shrubs, and the trail. A local towing company determined two tractors were needed to tow the vehicle back up the slope to the road. While the vehicle was removed, the 27-year-old from Dunkirk who drove the vehicle down to the creek the day before arrived on scene. Ranger Robitaille issued him two tickets and the vehicle was towed to the impound lot.
Town of Hadley
Saratoga County
Swift Water Rescue Training: On June 17, Forest Rangers led an American Canoe Association (ACA) swift water rescue Level Four workshop on the Sacandaga River in Hadley. Eight ACA-qualified Ranger instructors and a Ranger drone pilot worked with 44 guides from 10 different companies. Ranger instructors helped the guides through six stations including whitewater swimming, Go-Rescue techniques, and rope work. Drone video of the training can be found here.
Town of North Hudson
Essex County
Wilderness Rescue: On June 22 at 9 a.m., Ray Brook Dispatch requested Forest Ranger assistance in the Dix Range with the search for a 58-year-old from Singapore last heard from on June 19 at approximately 8 p.m. The hiker was communicating with his wife in Singapore while in New York for a week, but when she did not hear from him, she called for help. Rangers found the subject's rental car in the Elk Lake parking lot at 9:30 a.m. The subject signed in at the trail register, but did not sign out. Rangers Lewis and Martin set up a search plan with the expectation the subject was off-trail. Nine additional Rangers joined the search along with New York State Police Aviation. At 2:50 p.m., Ranger Scott located the subject in a swampy area. The subject's pants were tattered, boots falling apart, and his face covered in bug bites after having stayed in the swamp for days. Ranger Scott assisted the subject out of the swamp. He was evaluated by Schroon Lake EMS and released. Resources were clear at 5:50 p.m.
Village of Tupper Lake
Franklin County
Wilderness Rescue: On June 22 at 12 p.m., Forest Ranger Lieutenant Burns, Rangers Balerno and Curcio, and Assistant Forest Ranger Gonsalves responded to a report of an injured hiker at Coney Mountain. Ranger Balerno reached the 17-year-old from Naples, New York, before 1 p.m., and determined the subject had dislocated an ankle. A Tupper Lake EMT splinted the ankle before helping Rangers and a school group carry them down to the trailhead. Resources were clear at 3:15 p.m.
Town of Keene
Essex County
Wilderness Recovery: On June 25 at 11:11 a.m., Forest Rangers responded to a report of CPR in progress on a 44-year-old hiker approximately one mile and a half from the Cascade Mountain trailhead. Two hikers found the unresponsive hiker from Latham and two medical students arrived and began CPR. At 11:45 a.m., a physician arrived and determined the subject was deceased. DEC Bureau of Environmental Crimes (BECI) Investigator Panipinto and New York State Police (NYSP) responded. Seven Forest Rangers and two Assistant Forest Rangers assisted with the recovery effort and requested NYSP Aviation support due to the difficult terrain. At 4:30 p.m., with Ranger Balerno serving as hoist operator, the subject was hoisted into the helicopter before being turned over to the Essex County Coroner.
Town of Guilderland
Albany County
Prescribed Burn: On June 25, Forest Rangers Briggs, Gullen, Hess, and Mitchell assisted staff from the Albany Pine Bush and volunteer firefighters with a 58-acre prescribed burn at the Albany Pine Bush Preserve. The burn helped restore the naturally fire-dependent ecosystem by reducing invasive species and opening up the area to allow for the planting and growth of warm-season grasses and other native vegetation.
Towns of Brookfield and Lebanon
Madison County
Law Enforcement Actions: On June 25 at 7:30 p.m., Forest Rangers received a complaint of multiple ATVs riding on Charles Baker State Forest. A Forest Ranger responded and issued tickets to three ATV operators for illegal operation. Following this encounter, the Ranger responded to Earlville State Forest for a report of an underage drinking party. Upon arrival, the Ranger found several individuals ranging in age from 15 to 20 gathered around a bonfire in the roadway. The Ranger instructed the group to extinguish the fire and clean up trash at the site. The Ranger spoke to the vehicle operators to ensure they were not under the influence of drugs or alcohol prior to allowing them to depart the State Forest.
Town of Hunter
Greene County
Dog Rescued: On June 25 at 9:30 p.m., Greene County 911 received a call from a hiker on the Pecoy Notch trail trying to find his friends to help with their injured dog. Hunter Police, Green County Sheriff's Office, and a NYSP Trooper drove to the trailhead and confirmed the presence of the subject's vehicle. At 10:30 p.m., Forest Ranger Gullen hiked in and located the subjects nearly two miles up the trail. The 135-pound Bernese mountain dog was unable to walk. Using a camping hammock as an improvised stretcher, Ranger Gullen and the group carried the dog toward the trailhead. At 11 p.m., Ranger Jackson arrived to help with the remaining mile of the carry out. The group reached the trailhead at approximately 2 a.m.
Town of Fine
St. Lawrence County
Forest Ranger Academy: The Division of Forest Protection's 23rd Basic School for Forest Rangers is underway at the SUNY College of Environmental Science and Forestry's Ranger School campus in Wanakena. Ranger recruits recently received 34 hours of wildland firefighter and wildland fire training. Upon graduation, recruits will be assigned to patrol public lands across the state.
Be sure to properly prepare and plan before entering the backcountry. Visit DEC's Hike Smart NY, Adirondack Backcountry Information, and Catskill Backcountry Information webpages for more information.
If a person needs a Forest Ranger, whether it's for a search and rescue, to report a wildfire, or to report illegal activity on state lands and easements, they should call 833-NYS-RANGERS. If a person needs urgent assistance, they can call 911. To contact a Forest Ranger for information about a specific location, the DEC website has phone numbers for every Ranger listed by region.
---
---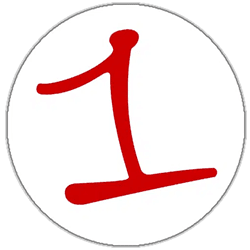 FingerLakes1.com is the region's leading all-digital news publication. The company was founded in 1998 and has been keeping residents informed for more than two decades. Have a lead? Send it to [email protected].