There are six different types of mortgage loans.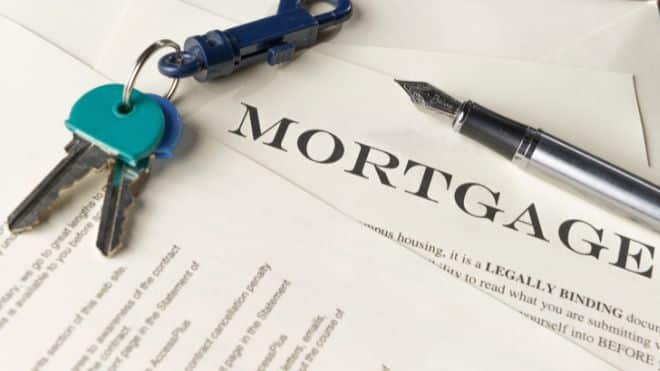 Mortgages are paid over a long period of time, so it's important to pick one that best fits your needs.
Conventional mortgages
Conventional loans are ones that are not backed by the federal government. With good credit and stable employment and income history, a 3% down payment is usually enough to qualify. Many of these conventional loans are backed by Fannie Mae or Freddie Mac, which are government-sponsored enterprises that buy and sell most conventional mortgages in the US.
Although 3% may qualify you– borrowers typically need a 20% down payment to avoid having to pay private mortgage insurance (PMI).
Conforming mortgage loans
The federal government sets maximum loan limits– and they apply to conforming mortgage loans. The limits typically depend on where you live. In 2022, the Federal Housing Finance Agency increased the conforming loan limit to $647,200 for one-unit properties.
In some places across the US, the maximum limit is higher because the homes in the area cost more. The areas are deemed high cost if they are 115% higher than the baseline loan limit.
Nonconforming mortgage loans
The most common type of nonconforming loans are known as jumbo loans. The loans got this nickname because the amounts typically exceed the limits of conforming loans.
However, this loan type is riskier for both the lender and the borrower. That just means that the loan will require more money. You'll need to make a 10%-20% down payment and have excellent credit.
Government-Insured Federal Housing Administration (FHA) loans
FHA loans are typically used when low- and moderate income buyers don't qualify for a conventional loan. This loan option will only require 3.5% down. Credit score requirements for FHA loans are more relaxed than conventional loan requirements.
However, this loan type does have a disadvantage. For the duration of the loan, borrowers must pay an annual mortgage insurance premium (MIP) to protect the lender and borrower from default.
Government-Insured Veterans Affairs (VA) loans
VA loans are only for qualified military service members, veterans, and their spouses. Borrowers can finance their entire loan amount, with no down payment required. VA loans usually have lower closing costs, better interest rates, and no PMI or MIP.
Although there is no down payment required, there is a funding fee. The price of the fee is determined by your category of military service and the amount of your loan. There are a variety of circumstances that can lead to the funding fee being waived.
Government-Insured U.S. Department of Agriculture (USDA) loans
The USDA backs loans to help low-income buyers in rural areas. If the property meets the eligibility requirements, little to no money down is required.
This loan type is best for homebuyers in eligible rural areas with low incomes and can't qualify for a conventional loan.