Finger Lakes Health College of Nursing and Health Sciences graduated its thirteenth class. A total of 41 students were pinned and graduated this year.
The pinning ceremony took place on Friday evening, May 20, at Kings Catering & Party House. The commencement ceremony, held at The Smith, took place in the afternoon on May 22.  The ceremonies were also lived streamed on fingerlakes1.com so that family members, friends and others could share the special moment with the graduates.
Kathleen Mills, MS, RN, Dean, Finger Lakes Health College of Nursing & Health Sciences, welcomed students and guests to the pinning ceremony and recognized the faculty for a job well done.
Faculty member, Debra Crane, MS, RN, PCCN presented pins to the graduates and Mills presented the special awards.
The Academic Achievement Award for highest academic achievement in the nursing program was presented to Tina Kephart.
Photos from both events can be viewed on Flickr and accessed from Finger Lakes Health's website and the streaming video can be viewed on YouTube.
Watch 2022 Pinning Ceremony here:
Finger Lakes Health College of Nursing & Health Sciences Class Choice Award is by class vote, given to the graduate nurse who has demonstrated principles of relationship-based care through creating healthy relationships.  This year's class chose Ashlyn Hopkins, to receive the award.
The Emily Carson Memorial Award, is given in memory of Emily, a 2010 graduate who was an extraordinary nurse, a loving mother, daughter and sister and an unwavering patient
advocate.  Emily had such a powerful connection to people in our organization and within the community because of her great spirit, warm sense of humor, dedication to the nursing profession and the compassion she displayed for her patients. Crystal Lamphron was honored with this award.
The Aubrey DeMillo Memorial Award is given in honor of Aubrey, a member of the Class of 2013.  This award is given to a graduate who shares the same philosophy of nursing that
Aubrey evidenced with every interaction she had with patients, peers and faculty, patience, compassion, determination to learn, confidence and passion.  Sarah Shaw and Adia Johnson were presented with this award.
In honor and recognition of James J. Dooley, past long-tenured President & CEO of Finger Lakes Health, who served as the first President of the Finger Lakes Health College of Nursing, the James J. Dooley Memorial Award was presented to Matt Oberdorf for serving as a role model and mentor to others and demonstrating a love for family, community and the healthcare profession.
The Barbara Alger Memorial Award was presented to Megan Tebo. Barb always advocated for those that she loved and cared for in her nursing career. Barb loved psychiatric nursing and was determined to get her RN. Barb received her RN later in her career.
Kathleen Mills served as the Master of Ceremonies for the commencement ceremony and she also gave the Dean's Address. Dr. Jose Acevedo, President & CEO of Finger Lakes Health and President, Finger Lakes Health College of Nursing & Health Sciences, gave the President's Address.  Dr. Gregory Hoffman-Fragale, Director of Nursing Operations, Imaging Sciences, Strong Memorial Hospital was the keynote speaker and Matt Oberdorf gave the class address. Dr. Acevedo and Kathy Mills presented the degrees to the graduates.
Finger Lakes Health College of Nursing and Health Sciences graduates for 2022:
Alda Asefa (Rochester), Brittany Baker (Seneca Falls), Kayla Ball (Geneva), Claire Anne Batchateu (West Henrietta), Sadie Bonetti (Seneca Falls), Courtney Brown (Rochester), Breighanne Christensen (Farmington), Andrea Crandall (Clyde), Niki DuPont (Rochester), Heather Fehrman (Syracuse), Rose Gesner (Rochester), Danielle Gonyea (Westport), Emily Guinan (Rochester), Alissa Hass (Holley), Ashlyn Hopkins (Palmyra), Adia Johnson (Rochester), Tina Kephart (Rochester), Thomas Kerfien II (Elmira), Alesha King-Chambers (Rochester), Crystal Lamphron (Hilton), Amber Mallory (Webster), Kristy McNicholas (Geneva), Goldie Moore (Rochester), Matthew Oberdorf (Newark), Kelsey Ott (Rochester), Elena Paolini (Manlius), Tonesha Pappin (Henrietta), Samantha Piccirilli (Webster), Mackenzie Post (Warsaw), Turqueena Ruffins (Rochester), Sarah Shaw (Moravia), Danielle Simone (Rochester), Megan Tebo (Hilton), Morgann Thomas (Rochester), Mac Tupper (Syracuse), Susan Vanderstyne (Seneca Falls), Shaunie Wade (Rochester), Amahtala Walker (Rochester), Kirsten White (South New Berlin), Karoline Williams (Marion) and Katelyn Zufelt (Geneva).
Finger Lakes Health College of Nursing and Health Sciences offers flexibility to students seeking an associate's degree in Applied Science with a major in nursing. As a privileged part of Geneva General Hospital, its unique hospital-based program allows for students to gain clinical experience on its campus in Geneva, NY.  Finger Lakes Health College of Nursing also has a dual degree Bachelor of Science in Nursing (BSN) degree in partnership with Keuka College.
---
---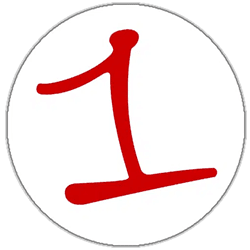 FingerLakes1.com is the region's leading all-digital news publication. The company was founded in 1998 and has been keeping residents informed for more than two decades. Have a lead? Send it to [email protected].