The New York State Department of Environmental Conservation's (DEC) Division of Law Enforcement enforces the 71 chapters of New York State's Environmental Conservation Law (ECL), protecting fish and wildlife and preserving environmental quality across New York. In 1880, the first eight Game Protectors proudly began serving to protect the natural resources and people of New York State. In 2021, 282 Environmental Conservation Police Officers (ECOs) and Investigators across the state responded to 26,207 calls and worked on cases that resulted in 11,562 tickets or arrests for violations ranging from deer poaching to solid waste dumping, illegal mining, the black market pet trade, and excessive emissions violations.
"DEC Environmental Conservation Police Officers and Investigators are on the front lines each and every day protecting our natural resources by upholding New York's environmental laws and regulations and safeguarding public health," DEC Commissioner Basil Seggos said. "From ensuring hunters and anglers follow rules and regulations afield and on the water, to sustaining partnerships with local law enforcement agencies investigating crimes that include solid waste dumping and air emissions violations, ECOs and Investigators are on patrol, ready to serve their communities. Each year brings new challenges, and fortunately, these Officers and Investigators are expertly trained to perform their duties with persistence, integrity, and good judgment, as they've done for over a century."
Sign Steal Solve – Sullivan County
The Roosa Gap State Forest sign is back where it belongs after it was stolen on April 21. Forest Ranger Franke first received the complaint and referred it to Investigator Conway in the Division of Law Enforcement's Bureau of Environmental Crime Investigations Unit. The sign was stolen from the signpost on Firetower Road in Mamakating and information obtained from photos posted online led investigators to a residence in the town. Investigator Conway executed a search warrant and found the sign in the subject's garage. After initially claiming they found the sign on the side of the road, the subject eventually admitted he and a friend had taken it. Investigator Conway contacted the second subject, who admitted the theft and bragged he didn't need a ladder to take it down. Both men are charged with petit larceny and criminal possession of stolen property. The pair are scheduled to appear in the Town of Mamakating Court on June 15.
 Illegal Turkey – Jefferson County
On May 1, while patrolling a Fort Drum training area, ECO Woyton observed vehicles parked in an area closed to hunting/recreation. One of the vehicles, a truck, contained a recently harvested turkey in its bed. Fort Drum Conservation Law Enforcement contacted the truck owner by phone and advised him to return to the vehicle. Officer Woyton determined the turkey was taken in the closed area and ticketed the shooter for unlawful take of a turkey and failing to properly tag the bird, both pending in the town of Antwerp Court. Fort Drum Conservation Law Enforcement also issued multiple citations to the vehicle and their hunting partner for violating Ft. Drum regulations.
 Catching a Short One – Suffolk County
On May 4, ECOs Dickson and Small received a complaint about an angler keeping a small striped bass in a black garbage bag at Crab Meadow Beach in Huntington. When the ECOs arrived, they identified a vehicle that matched the description given by the complainant and approached two men who appeared to be packing up. The Officers also noticed a black garbage bag on the backseat. The ECOs interviewed the anglers and one admitted to catching a "short one." The ECOs found a 23-inch striped bass in the garbage bag, which is outside the legal slot size of 28 to 35 inches. ECOs ticketed the angler who admitted to the catch.
 Nothing But Net – Greene County
 On May 4, Lieutenant Glorioso received information that five subjects were in the process of netting several fish at the barrier dam on the Schoharie Creek in the town of Prattville and stashing their catch in a nearby vehicle. Lt. Glorioso and ECOs Vencak, Bohling, and Burgess responded to the area and located the group of anglers. A search of the vehicle revealed a large garbage bag totaling 27 fish containing suckerfish, trout, and smallmouth bass. Three of the five subjects confessed to using the net to catch the fish and received tickets for taking fish by means other than angling, possession of out-of-season smallmouth bass, and fishing without a license.
 Undercover Detail Snags Striped Bass Poachers – Greene County
 ECOs in Greene County sprang into action after receiving a complaint about subjects taking over-the-limit and oversized striped bass from the Hudson River in Catskill. The tipster said the subjects caught the fish and quickly stashed them in a nearby vehicle until another person in a different vehicle retrieved the fish. In the early morning hours of May 12, Lt. Glorioso and ECO Palmateer, dressed in plainclothes and driving unmarked cars, observed an angler catch and keep an oversized striped bass and bring it to a second subject's car, who then drove away. Officers followed the second subject to a residence and observed the subject unload the 39-inch illegal fish. ECOs ticketed the angler for failing to use approved hooks while fishing for striped bass and taking striped bass out of the slot limit. Officers ticketed the second subject for possession of striped bass out of the slot limit. All charges are returnable to the Town of Catskill Court.
 Somebody's Watching – Chautauqua County
 ECO Kinney received a call from the Jamestown Police Department recently regarding illegal dumping on Pratt Avenue in the town of Jamestown. Video surveillance provided by the Police Department shows three subjects operating a solid waste hauling business dump a large mattress and television on Pratt Avenue at 12:30 p.m. Officers issued four tickets to the group, returnable to the city of Jamestown Court with a minimum fine of $1,500 each. To view the surveillance video visit here.
 Ducklings and Mallard Mom Safely Recovered from Empty Pool – Dutchess County
 On May 13, ECO Eyler responded to an abandoned pool on Fishkill Creek Road in Hopewell Junction where a mallard mother and baby ducklings were trapped. Officer Eyler grabbed a small box and gently scooped up the ducklings as the concerned mother flew around the Officer trying to get back to her loudly-chirping brood. Once collected, ECO Eyler placed the box on the ground outside the pool area and mom led her little ones back to a safer place.
 Law Enforcement Job Fair – Nassau County
 On May 14, Investigator Grady and ECO Macropoulos attended the Nassau County Police Department Career Fair for those interested in careers in law enforcement or the military. The event was held at the Police Department's new academy and drew more than 1,000 candidates with many expressing interest in becoming an ECO. Interested candidates can sign up for exam announcements at www.cs.ny.gov. To learn more about a career as an ECO, visit https://www.dec.ny.gov/about/746.html.
 Beacon Community Comes Together – Dutchess County
 On May 15, ECO Eyler and Forest Rangers Sweeney and Cowart attended the sixth annual Community Safety Day presented by the Beacon Volunteer Ambulance Corps. The free event at the Elks Lodge on State Route 9D included other local and State agencies and local businesses. ECO Eyler showed pelts of native mammals, as well as several seized endangered animal parts. The Forest Rangers explained the intensity of fighting forest fires to protect communities and the search and rescue techniques employed while looking for lost hikers.
 No App for That – Suffolk County
 On May 15, ECO Dickson received a complaint from dispatch about a group of people fishing underneath the Captree State Parkway Bridge with an oversized striped bass laying on the sand next to them. Officer Dickson contacted ECO Macropoulos, a member of the Division of Law Enforcement's Marine Enforcement Unit, to surveil the area while he made his way to the location. When Officer Dickson arrived, one of the anglers admitted to catching the fish after claiming it measured 32 inches. Officer Dickson measured the striped bass at 37 inches, beyond the legal size for possession. The angler said he measured the fish using a phone app. ECO Dickson ticketed the subject for possession of an oversized striped bass and encouraged him to bring a more appropriate measuring device the next time he fishes.
Full Moon Blues – Nassau County
On May 16, while conducting marine fishing checks at a boat ramp in the village of Freeport, ECO Pabes spotted a recreational vessel returning from a fishing trip. The Officer inspected the vessel and the captain admitted to having an excess number of bluefish, which has a bag limit of three fish per day, per angler. The ECO found 26 bluefish onboard. The captain accepted responsibility for the illegal fish and received a ticket for possession of excess his daily limit of fish, returnable to Nassau District Court. Officer Pabes seized the fish and donated them to a wildlife rehabilitator to feed animals.
Police Memorial Day Ceremony – Genesee County
On May 19, ECOs Mathis, Gill, Powers, and Lieutenant Ward participated in the Police Memorial Day Ceremony held at the Troop A New York State Police Headquarters in Batavia. The ceremony honored members of Troop A who selflessly gave their lives in the line of duty and provided the residents of New York with the highest degree of law enforcement service.
An Officer and a Hero – Putnam County
ECO Daniel Franz was recently honored for his bravery and quick action that saved two lives. Officer Franz responded to a serious motor vehicle accident on April 22 in the town of Carmel, where a man and his dog were trapped inside a vehicle hanging off an embankment. ECO Franz made a split-second decision to place the safety of another before his own and pulled the man and his dog out of the car seconds before it burst into flame. In recognition of this selfless and courageous service, DEC Commissioner Seggos presented Officer Franz with the Commissioner's Meritorious Service Award, DEC's highest recognition.
 Muslim Youth Career Day – Queens County
 On May 21, ECO Parmelee attended an outreach and recruitment event for Muslim youth groups at the New York Police Department (NYPD) academy. Officers with the NYPD, Port Authority Police, Federal Bureau of Investigation, U.S. Customs, and the U.S. Attorney's Office also attended the event. The career day gives young people of Muslim faith an opportunity to speak with representatives from various law enforcement agencies, helping them to better understand the role of law enforcement and inspire them to consider a career with the agencies represented.
 Give Turtles a Break – Orange County
On May 22, while on patrol, ECOs Schuck and Lovgren encountered New York's most terrestrial turtle, the eastern box turtle, attempting to cross the road in the town of Deerpark. The Officers successfully facilitated the turtle's crossing. Populations of this turtle are in decline, as they face threats of habitat loss, road mortality, and collection for the illegal pet trade. In addition, this species is challenged by delayed sexual maturity and high mortality of eggs and young. In New York, thousands of turtles migrating to nesting areas are killed each year when struck by vehicles. If a motorist sees a turtle on the road, drivers are encouraged to slow down to avoid hitting it with their vehicle. If the vehicle can safely stop, motorists should consider moving the turtle to the shoulder on the side of the road in the direction it was facing. Motorists are advised not to pick turtles up by their tails to avoid injuring the turtle. DEC reminds people to never take turtles home. All native turtles are protected by law and cannot be kept without a DEC permit. For more information visit here.
 No Sale for Radiated Tortoise – Queens County
 A Queens County man recently paid a fine for trying to sell an endangered tortoise. In February 2022, Investigator Conway in DEC's Region 3 Office contacted Investigator Harvey regarding the online sale of a radiated tortoise. Investigator Harvey contacted the online seller in an undercover capacity and inquired about purchasing the animal. The seller offered the tortoise for $2,000 and agreed to meet. On March 16, Investigator Harvey accompanied members of the New York Police Department's Animal Cruelty Unit to meet the seller and charged the man for the illegal attempted sale. The subject paid a $2,000 fine and relinquished ownership to the Bronx Zoo, where the tortoise will live with other radiated tortoises. Native to Madagascar, the radiated tortoise is listed as critically endangered and rapidly nearing extinction. Their unique shells make them an easy target for poachers looking to make money in the illegal pet trade.
Tactical Vessel Operators Course – Monroe County
 ECOs from across the State participated in a certified Tactical Vessel Operators Course from the National Association of State Boating Law Administrators in Monroe County. Eleven Officers joined instructors from Florida and South Carolina for a weeks-long training mission on the waters of Lake Ontario. The course included information and hands-on training on security zones, escorts, high speed pursuits, and intercepts. The Officers also increased their knowledge about high-speed close-quarters vessel operation and high-value asset protection. Funding was provided by a port security grant. Participating ECOs are now certified to help assist in local, State, and federal operations.
 Boater Safety Week – Fulton County
 On May 20, ECOs joined law enforcement agencies including the Fulton County, Saratoga County, and Montgomery County Sheriff's Offices, and the U.S. Coast Guard at Great Sacandaga Lake in Mayfield to kick off the annual 'Boater Safety Week' ahead of the Memorial Day weekend, a historically busy weekend for boaters. Law enforcement will be out in force this summer ensuring boaters are following the proper safety guidelines, including having life jackets and fire extinguishers on board, proper boat registration, and boating sober. To check out a video from the event, visit here.
ECO Academy – Oswego County
 On May 22, 20 new ECO recruits from 15 counties across the State, began their 29-week training at the Pulaski Academy in Oswego County. Recruits will log 1,520 hours of training in how to perform ECO job duties centered on enforcing the 71 chapters of New York State Environmental Conservation Law. Responsibilities range from deer poaching to solid waste dumping, illegal mining, black market pet trade, and emissions violations.
---
---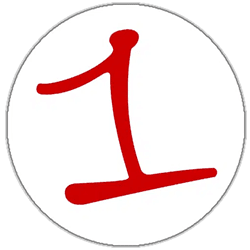 FingerLakes1.com is the region's leading all-digital news publication. The company was founded in 1998 and has been keeping residents informed for more than two decades. Have a lead? Send it to [email protected].