Excellus BlueCross BlueShield announced today that it is awarding a total of 65 community health awards to nonprofit organizations across upstate New York, including 13 in the Rochester region. Community health award funding will support innovative programs and solutions to advance health equity and ultimately improve health outcomes for underserved segments of the communities the health plan serves.
Through a competitive application process, Excellus BlueCross BlueShield's Community Health Awards will provide over $260,000 in funding to launch, expand, and sustain programs and services that promote health. These investments will also advance health equity by extending the reach of preventive health services or health-promoting programs to vulnerable populations.
"Providing access to high-quality health care for people who need it is core to our mission as a nonprofit health plan," states Gina Cuyler, MD FACP, Vice President Health Equity and Community Investments. "This essential community health funding will allow our community organizations to continue to address and remove barriers impacting economic stability, address social determinants of health, and reinforce overall community health improvement programs."
The 13 nonprofit organizations in the Rochester region chosen to receive Excellus BCBS Community Health Awards include:
540WMain, Inc., Kaboom! Sensory Garden Project: Kaboom! enables the creation of play spaces in urban settings with a focus on neighborhoods that may not have access to equitable opportunities to play. Funding will assist in transforming an empty lot in the City's 19th Ward neighborhood into an accessible play space and sensory garden. Community resources identified this a high need area, where nearly half of the local student population has special needs or disabilities.
Boys & Girls Club of Geneva Inc., First 1,000 Days Promise: The initiative helps all families of babies born within the Geneva community with nutrition, health, early childhood education and exercise support for the first 1,000 days of the newborn's life. Inadequate nutrition and early childhood conditions impact the readiness of many children to learn and behave when arriving at kindergarten. The award will support weekly groceries, diapers, formula, daily access to toddler gym time, Life Coaching, and assistance with accessing elements that can improve life in these delicate early months.
Cameron Community Ministries, Cameron Crops: Thirty percent of the children and families in Rochester's high poverty neighborhoods, like the Cameron community, are facing food insecurity. Research shows that school gardening programs have had a positive effect on children's preference for and intake of vegetables. Funding will support up to 50 children and teens in Cameron's programs who will participate in a year-long, hands-on hydroponic gardening program with the goal of increasing their knowledge and consumption of fresh vegetables and fruits. Participants will drive all aspects of the project: helping set up the gardens, choose, plant and care for the crops, plan tastings and distribution.
Community Resource Collaborative, Inc., Imprinting Lives: Award funding will support the Imprinting Lives program that provides adult mentoring support to young men, age 14-25 years old who have been affected by or at risk of being affected by violence due to domestic violence, interpersonal violence, or gang violence. The program provides a safe space to share grief, concerns, and work toward a life away from violence by creating better habits and a positive lifestyle. The mentor is a lived experience expert, who personally experienced changed behaviors, choices, and habits to not only maintain but advance career and education goals and move away from violence.
Family Promise of Ontario County, Inc., Healthy Families Prevention program: The lack of access to transportation, internet/technology, or stable housing in rural areas leaves many families unable to access timely medical or behavioral health care. Award funding will support case management services to families awaiting program support so that medical and behavioral health issues can be addressed as soon as possible. Program participants will receive access to telehealth and counseling services, transportation to and from appointments and pharmacies for medication and medical supplies. Families at risk of homelessness can receive assistance with food, vocational training, sustainable housing, and childcare.
Food Justice of Geneva, NY Inc., Food Justice Gleaning: Funding will support Food Justice of Geneva's volunteer-driven food gleaning organization that rescues fresh, nutritious fruits and vegetables from local growers and farm fields that would otherwise be disposed of, diverting it from landfills and distributes it free-of-charge to the neediest members of the City of Geneva and Ontario County communities.
Golisano Autism Center, Autism Peer Navigator Support: Funding will be used to support an Autism Peer Navigator to assist those seeking support from GAC. The Peer Navigator, who is an autistic person, has unique insight into the autistic experience. An autistic role model will demonstrate, especially to adolescents struggling with their diagnosis, that having autism is not always a barrier to living a meaningful and successful life. The navigator will be responsible for relations, engagement, education, and community outreach efforts to expand and enhance autism support services, awareness, and access.
Literacy Volunteers of Wayne County, Youth Mental Health First Aid: Funding will support the expansion of the Wayne County Community Schools Mental Health Training Program to train more first responders, non-profit agency service providers, educators, and public school employees in the Youth Mental Health First Aid program.  Through a series of workshops, Youth Mental Health First Aid is designed to teach adults who regularly interact with youth how to assist adolescents who are experiencing mental health, addiction challenges, or are in crisis and connect them with help.
MK Gandhi Institute for Nonviolence, Community-based Conflict De-escalation Project: Funding will support a series of workshops with trainers to teach violence de-escalation techniques to a cohort of those likely to be at risk of violence, including women in local shelters, people returning from prison, and individuals who are engaged with creating grassroots change, such as youth organizers.
Rochester Spinal Association, Gunshot Survivor-Cultural Competence: This program helps address the needs and enhance the quality of life for people living with spinal cord disability. Gunshot wound survivors can lack the health literacy to make use of the complicated information regarding spinal cord injury provided by medical professionals who may not be aware of the cultural issues that can affect treatment. To help bridge this gap, award funding will be used to develop in-service training to health providers to help reduce cultural disconnects; and deploy peer mentors to assist those adjusting to their injuries to better understand the medical information vital to recovery.
The Legal Aid Society of Rochester, NY, Immigrant Health & Well-Being Project:  Funding will support The Legal Aid Society of Rochester's Healthcare and Benefits Navigator whose sole purpose is to help immigrants and refugees access healthcare, government benefits and assistance from other community-based organizations. The Navigator assists immigrants and refugees to normalize their immigration status while also accessing basic essentials such as housing, food, and health services.
TRU-Impact Inc., Youth-led Coalition: Funding will support a youth-led coalition of students between the ages of 11 and 22 to bring awareness and inform their peers about the dangers of drug use, substance abuse disorder, and promote preventive measures. Teaming up with local schools and agencies youth participants will create awareness campaigns targeting students and families in the city's 14605, 14609, and 14621 zip codes. Program involvement offers students the opportunity to achieve academic success, learn about their culture, and take advantage of tutoring and mentoring services.
Villa of Hope, Hope Place Emergency Psychiatric Department Diversion: Hope Place employs a non-clinical "living room" model of care to provide a safe environment for adults experiencing or approaching a mental health crisis, with the goal of de-escalating crisis and providing an alternative to the emergency room. Award funding will support outreach to increase the number of people served, supplies to support individuals in crisis, mental health support to avoid ER visits, and connect those served to appropriate health care providers.
The health plan's corporate giving follows all applicable laws and regulations and does not support funding organizations that conflict with its corporate mission, goals, policies, or products.
---
---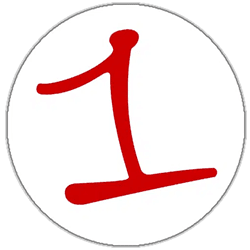 FingerLakes1.com is the region's leading all-digital news publication. The company was founded in 1998 and has been keeping residents informed for more than two decades. Have a lead? Send it to [email protected].