Voters across the Finger Lakes made their voices heard on Tuesday, May 17 during the statewide school voting day.
According to a Wednesday release, the New York State United Teachers union reviewed 570 school budget votes and found 563 passed while seven failed, meaning 99% of budgets statewide were approved yesterday.
"When students thrive, we all thrive, and communities across the state have recognized that once again at the voting booth this year," said NYSUT President Andy Pallotta. "There are still so many needs that must be addressed in public schools. With strong local budgets and leadership in place, districts can get to work helping students unlock their full potential."
Below are the results of local district budget votes, proposition votes and school board elections broken down by county.
Results by County
Cayuga County
Auburn Enlarged City School District:
Budget: Passed- 1,566/930
Student representative on school board: Passed- 1,849/650
Elected to School Board (three three-year terms):
 Jim Van Arsdale- 1,730
Danielle Wood- 1,677
Daniel Lovell- 1,551
Elected to School Board (one-year term):
Francis Calarco- 1,497
Cato-Meridian Central School District:
Budget: Passed- 153/141
Bus Purchase: Passed- 195/96
Land Purchase: Passed- 160/132
Capital Reserve Fund: Failed- 136/153
Elected to School Board (three three-year terms):
Kathleen Bratt- 208
Kristin Cox- 219
Timothy Hulbert- 217
Jordan-Elbridge School District:
Budget: Passed- 270/107
Bus Reserve Fund: Passed- 285/93
Elbridge Free Library: Passed- 268/108
Jordan Bramley Library: Passed- 271/106
Elected to School Board (three three-year terms):
Tabitha DelCostello- 274
Karen Guerrette- 278
Jodi May- 305
Moravia Central School District:
Budget: Passed- 310/139
Bus Purchase: Passed- 315/133
Elected to School Board (three three-year terms):
Shawn Becker- 303
Emily Palmer- 249
Jackie Schnurr- 225
Port Byron Central School District:
Budget: Passed- 210/95
Bus Purchase: Passed- 207/99
Port Byron Library: Passed- 211/94
Elected to School Board (two three-year terms):
Todd Delaney- 223
Christopher Recckio- 264
Southern Cayuga School District:
Budget: Passed- 558/219
Bus Purchase: Passed- 568/206
Aurora Free Libary and Hazard Library Association: Passed- 211/94
Elected to School Board (three three-year terms):
Janet Lehman- 558
Matthew Bennett- 462
Heather Rejman- 403
Union Springs Central School District:
Budget: Passed- 437/67
Capital Improvement Project: Passed- 436/60
Capital Reserve Fund: Passed- 426/69
Springport Free Library: Passed- 417/88
Elected to School Board (three three-year terms):
Robin Janas McKay- 352
Barry Schwarting- 300
Ross Lawton- 261
Weedsport Central School District:
Budget: Passed- 261/123
Bus Purchase: Passed- 298/85
Weedsport Public Library: Passed- 286/90
Elected to School Board (one five-year term):
Renee Munn- 333
Ontario County
Canandaigua City School District:
Budget: Passed- 1,028/324
Bus Purchase: Passed- 1,049/291
Wood Library: Passed- 981/386
Elected to School Board (two five-year terms):
Jen Schneider- 1,098
Jennifer Tessendorf- 1,081
Bloomfield Central School District:
Budget: Passed- 161/72
Buses: Passed- 180/53
Library: Passed- 178/55
Elected to School Board (two five-year terms):
Pam Nakoski- 200
Tonya McFadden- 193
Geneva City School District:
Budget: Passed- 858/235
Bus Acquisition: Passed- 916/172
Public Library: Passed- 789/304
Elected to School Board (two five-year terms):
Christen Davis- 787
Emily Fisher- 567
Gorham-Middlesex (Marcus Whitman) Central School District:
Budget: Passed- 387/71
Transportation Purchase: Passed- 396/63
Capital Reserve Fund: Passed- 393/65
Gorham Free Library: Passed- 392/65
Middlesex Reading Center: Passed- 385/70
Rushville Reading Center: Passed- 385/73
Elected to School Board:
Chad Hunt
John Foust
Ashley Conley
Manchester-Shortsville Central School District:
Budget: Passed- 345/101
Bus Purchase: Passed- 360/87
Elected to School Board (one five-year term):
Matt Schaertl- 215
Naples Central School District:
Budget: Passed- 228/96
Library: Passed- 256/72
Elected to School Board (three three-year terms):
Steven Mark- 271
Annie Levine- 281
Angela Rischpater (write-in)- 111
Phelps-Clifton (Midlakes) Central School District:
Budget: Passed- 387/109
Bus Purchase: Passed- 427/70
Community Libraries: Passed- 382/113
Elected to School Board (two three-year terms::
Lindsay Marino- 356 (takes effect July 1)
Michael Dorr- 343 (takes effect July 1)
Elected to School Board (one partial term)
Jamie McCarrick- 311 (takes effect May 18)
Victor Central School District:
Budget: Passed- 2,559/1,857
Bus Proposition: Passed- 2,682/1,751
Capital Reserve Fund: Passed- 2,669/1,861
Bus Purchase Reserve Fund: Passed- 2,647/1,868
Victor Farmington Library: Failed- 1,415/3,256
Seneca County
Romulus Central School District:
Budget: Passed- 89/8
Bus Purchase: Passed- 90/8
Library Levy: Passed- 79/19
Elected to School Board:
Kim Wolverton- 90
Rachelle Fletcher- 85
Seneca Falls School District:
Budget: Passed- 427/48
General Capital Reserve Fund: Passed- 470/57
Capital Bus Reserve Fund: Passed- 462/54
Bus Purchase: Passed- 463/58
Seneca Falls Library: Passed- 407/44
Elected to School Board (three three-year terms):
Denise Lorenzetti- 377
Matthew Lando- 367
Anthony Ferrara- 344
South Seneca School District:
Budget: Passed- 278/126
Bus Purchase: Passed- 286/121
Library: Passed- 301/106
Capital Reserve Fund: Passed- 257/147
Land Purchase: Failed- 183/221
Elected to School Board (two four-year terms):
Dan Borst- 309
Ave Bauder- 229
Waterloo Central School District:
Budget: Passed- 257/185
Bus Purchase: Passed- 328/112
Capital Project Reserve Fund: Passed- 291/148
Waterloo Library: Passed- 279/160
Elected to School Board (three three-year terms):
Wendy DiSanto- 258
Renee Thomas- 245
Coreen Lowry- 241
Wayne County
Clyde-Savannah Central School District:
Budget: Passed- 181/95
Bus Purchase: Passed- 163/113
Capital Reserve Fund: Passed- 169/102
Student Ex-Officio: Passed- 227/42
Elected to School Board (three vacant seats):
Timothy VanDuyne- 162
Nicole Malbone- 137
John Ellwood- 121
Gananda Central School District:
Budget: Passed- 373/183
Establish Capital Improvement Reserve Fund: Passed- 391/162
Establish Bus Purchase Capital Reserve Fund: Passed- 392/156
Elected to School Board (three three-year terms):
Michael Cardarelli- 378
Patricia Walker- 347
Greg Giles- 343
Lyons Central School District:
Budget: Passed- 148/72
Bus Reserve Fund: Passed- 156/63
Elected to School Board:
Lisa Stone- 172
Imelda Dobbins- 160
Marion Central School District:
Budget: Passed- 335/111
Bus Purchase: Passed- 368/80
Elected to School Board (two three-year terms):
John Reesor- 211
Jason Monroe- 207
Newark Central School District:
Budget: Passed- 390/159
Bus Purchase: Passed- 422/129
Elected to School Board (two three-year terms):
Mary Thoms- 352
Miranda Brooks-Ruggeri- 235
North Rose-Wolcott Central School District:
Budget: Passed- 191/72
Bus Purchase: Passed- 200/62
Library: Passed- 206/58
Capital Reserve Fund: Passed- 205/62
Elected to School Board (two five-year terms):
Shelly Cahoon- 167
John Boogaard- 162
Palmyra-Macedon Central School District:
Budget: Passed- 449/175
Bus Purchase Reserve: Passed- 484/141
Capital Reserve Fund: Passed- 443/172
Elected to School Board (three three-year terms):
David Landon
Christopher Doyle
Gary Laberge
Red Creek Central School District:
Budget: Passed- 379/83
Bus Purchase: Passed- 379/91
Red Creek Free Library: Passed- 326/123
Elected to School Board:
Stephanie Kaiser- 267
Nancy Dingman- 256
Jolean Bliss- 202
Sodus Central School District:
Budget: Passed- 377/131
Bus Purchase: Passed- 392/123
Wayne Central School District:
Budget: Passed- 529/299
Bus Purchase: Passed- 595/232
Capital Reserve: Passed- 569/257
Elected to School Board (three three-year terms):
Carrie Resch- 528
Danielle Phillips- 488
Jennifer Wall- 452
Williamson Central School District:
Budget: Passed- 212/115
Bus Purchase: Passed- 230/98
Capital Reserve Fund: Passed- 226/102
Elected to School Board:
Jamie Sonneville
Ashtyn Mohanlall
Yates County
Dundee Central School District:
Budget: Passed- 143/48
School Fitness Equipment: Passed- 144/46
School Transportation Vehicle Purchase: Passed- 157/34
Dundee Library: Passed- 145/46
Elected to School Board (three three-year terms):
Brad Cole – 161
John Frederick – 159
Doug Hammond – 108 (write-in)
Penn Yan Central School District:
Budget: Passed- 991/259
Transportation Vehicles: Passed- 965/283
Elected to School Board (one three-year term to fill vacant seat):
Kenneth Walker- 674
---
---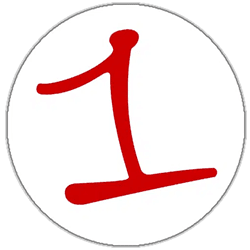 FingerLakes1.com is the region's leading all-digital news publication. The company was founded in 1998 and has been keeping residents informed for more than two decades. Have a lead? Send it to [email protected]