After nearly four years of study, analysis, and preparation, the Seneca-Keuka Lake Watershed 9 Element Plan is now in the hands of New York State officials at the Department of Environmental Conservation (DEC) and Department of State. The plan should be fully approved and available for local use during the upcoming New York State grant application process as local organizations seek funds for projects to improve water quality in the lakes. 9E Plans are among the approaches endorsed by the New York State DEC for Clean Water Planning across the state. 
The plan was presented to the public during the 10th Annual Land Use Leadership Alliance training in Penn Yan on April 25. Find the plan and a recording of the presentation at https://senecawatershedio.wordpress.com/9e/.
The objective of the 9E Plan is to identify specific actions to reduce phosphorus loading to the lakes and minimize the risk of cyanobacterial blooms, also known as harmful algal blooms (HABs), and other threats to the watershed. Phosphorus and other nutrients are essential for plant and animal growth and nourishment, but excessive amounts in water have been linked to problematic blooms. Phosphorus, which is commonly found in fertilizers, manure, and organic wastes in sewage and industrial effluent, can negatively impact water quality. Soil erosion is also a major contributor of phosphorus, according to the U.S. Geological Survey.
A Soil & Water Assessment Tool (SWAT) is used to simulate the quality and quantity of surface and ground water, and to predict the impact of land use, land management, and climate change. Baseline SWAT model projections indicate that the highest phosphorus load per acre appears to be generated in subwatersheds where cultivated crops are the primary land use.
The over-arching goal of the 9E Plan is to preserve and improve water quality while also fostering progress toward achieving the community's vision for the future of the Seneca-Keuka watershed, where more than half of the water in the 11 Finger Lakes is held. Efforts to achieve that goal will include consideration of the cultural, social, and economic factors of the region.
Ian Smith, Seneca Watershed Steward, distills the goal, saying the efforts will be focused on "making the landscape more of a sponge" by managing the flow of water within the watershed. He says the plan is not one that should just be put on a shelf and forgotten. "It's a living document" he stresses, adding that while it is not a regulatory document, there are actions within the plan that might incorporate compliance and/or enforcement measures, such as those associated with local zoning regulations. 
While some of the highest priority projects will likely focus on hydrologic resilience and best management of cultivated cropland, there is a wide variety of potential projects applicable to various land use areas. Smith notes, "No one person can address the issue; rain falls everywhere."
Strategies to reduce non-point source pollution are organized in six categories:
Hydrologic Resilience: with the highest priorities identified as increasing storm flow resilience of streams; using green infrastructure to intercept stormwater; and conservation of high value natural resources such as steep slope forests, floodplains, and wetlands.
Best Management Practices (BMPs) on Working Landscapes: with the highest priorities identified as acquisition, easements, and/or preservation of lands between agriculture or timberland and wetlands or waterbodies; increase participation in agricultural environmental management; and the use of BMP's such as planting cover crops on lands prone to erosion and nutrient runoff.
Wastewater Management: with the highest priority of increasing the capacity and efficiency of wastewater treatment plants.
Invasive Species Management: with the highest priorities identified as supporting/expanding the boat launch stewards program; installation of informational kiosks at boat launches; and invasive species outreach and educational initiatives.
Local Laws: with the highest priorities identified as adopting open space conservation rules to preserve forests, wetlands, and other high value resources; and development of universal minimum sanitary standards.
Education, Outreach, Economic Development: with the highest priorities identified as engaging watershed stakeholders in water quality protection activities; development of education and outreach programs; and distribution of educational material on water quality. 
---
---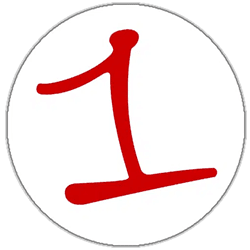 FingerLakes1.com is the region's leading all-digital news publication. The company was founded in 1998 and has been keeping residents informed for more than two decades. Have a lead? Send it to [email protected]