The housing market in the United States is on the cusp of change. While some experts have long-predicted a crashing of prices — the reality is that a 'new normal' has established itself.
Mortgage rates have increased, but that doesn't mean fewer purchases are taking place. Housing experts agree that is a major problem — if the desired outcome is more affordable homes on the market.
Holden Lewis, a home and mortgage expert at NerdWallet says prices will keep going up. Especially in hyper-competitive markets. "Home prices will keep going up because there aren't enough houses available to meet demand, but the combination of rising home prices and elevated mortgage rates means fewer people will be able to afford to buy," he said. 
Why haven't mortgage rate hikes cooled the housing market?
Experts looking at mortgage data over the last several months say cash buyers are having an outsized impact on the market. According to Bankrate, nearly 30% of all home purchases this year have been cash deals.
Simply put, when buyers are making purchases with cash offers — mortgage rates are less relevant.
Is housing demand still as high as it was last year?
Things have improved to a small degree on this front. The Mortgage Bankers Association says mortgage demand is down slightly. But there's no indication yet that demand will fall to pre-2019 levels. 
Making matters worse is that housing stock remains low in most markets. "This suggests that people are still willing to pay top dollar for houses even in a rising rate environment," an expert from Lending Tree explained.
Zillow forecasts home values to increase another 14.9% over the next year. That despite all of these factors. 
What's the bottom line for the housing market?
Prices might cool marginally, but they won't plummet. That means housing market woes will continue for a large portion of the population being priced out of their communities. 
Why is this not a housing bubble?
Housing prices are not staying in synch with other market trends. For example, while private sector wages have increased 4.8% over the last year — it's not nearly enough to cover the 19.8% increase in home prices.
That has made many question whether the U.S. is headed toward another housing bubble. Researchers at Zillow say that if concerns about a downturn keep running rampant then it could keep prices unaffordable. 
"The expectation of another [housing] crash could contribute to keeping homes so unaffordable. Builders have been firing on all cylinders, and with more homes under construction than any time since 1973, they understandably feel exposed in the event of a housing downturn," Zillow wrote in a paper published last week. If they trim their construction plans out of caution, we will miss out on one of the best hopes we have for net new inventory on the market, and the inventory crunch that's helped push prices up will persist for longer than expected."
Even researchers with the Federal Reserve say it's unlikely that a bubble burst in the next year. Unless something unexpected occurs in the economy. 
Right now, foreclosures would need to skyrocket — and conditions aren't favorable for that. 
Is there something big brewing in the housing market though?
The U.S. housing market is on the cusp of something big. Despite all of this data flowing that shows major events are unlikely.
The housing market is in 'cooling mode'. There are more homes listed for sale — and that number is rising. Redfin reports that 15% of home sellers cut prices, which is a 6% increase from a year ago. 
The Federal Reserve is also ready to keep increasing mortgage rates until it has a meaningful impact on the housing market. As of last week, rates hit 5.27%, which is the highest it's been since 2009.
Experts say that right now around 73% of homes in the U.S. are overvalued on the market. That could mean a price correction come in the next year. 
Between prices being forced down by rate hikes and a price correction — conditions could be improving for home buyers.
---
---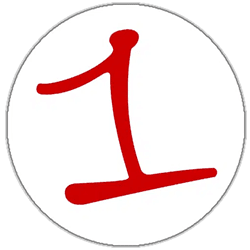 FingerLakes1.com is the region's leading all-digital news publication. The company was founded in 1998 and has been keeping residents informed for more than two decades. Have a lead? Send it to [email protected]