The NFL announced the Buffalo Bills' schedule for the 2022 season on Thursday night.
The team will have back-to-back primetime games to open the season. Buffalo will take on the defending Super Bowl champion Los Angeles Rams in the Kickoff Game on Thursday, September 8 at SoFi Stadium. In Week 2, the Bills will host the Tennessee Titans on Monday Night Football.
The Bills will have a total of five primetime games this season. After their Thursday night opener and Monday night home game against the Titans in Week 2, Buffalo will again find themselves in primetime in Week 8 against the Green Bay Packers, Week 13 at New England, and Week 17 at Cincinnati.
In addition to their five primetime matchups, Buffalo will also play on Thanksgiving when they travel to Detroit to face the Lions at Ford Field. The kickoff is set for 12:30 p.m.
FULL 2022 SCHEDULE: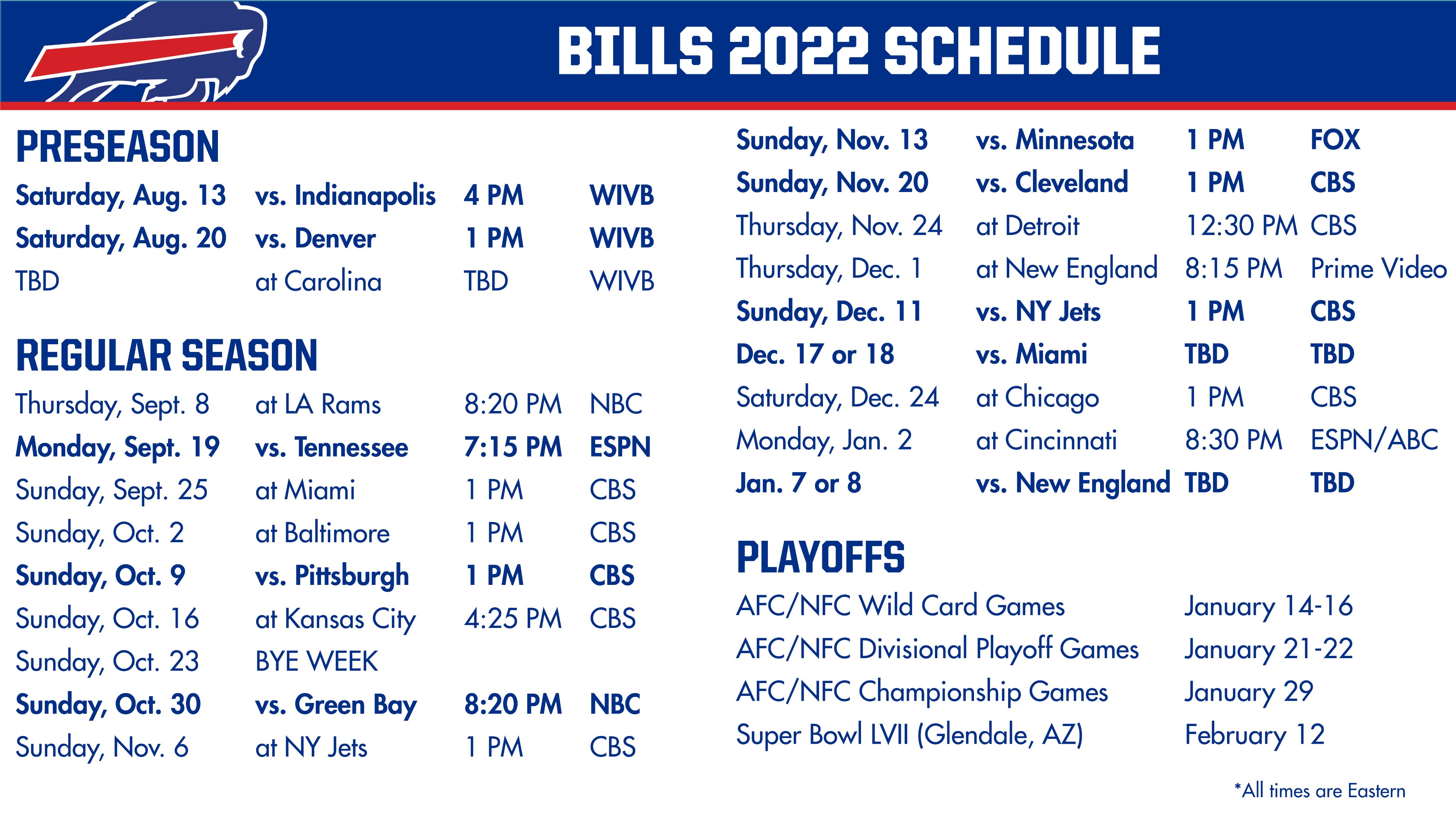 ---
Get the latest headlines delivered to your inbox each morning. Sign up for our Morning Edition to start your day. FL1 on the Go! Download the free FingerLakes1.com App for Android (All Android Devices) or iOS (iPhone, iPad).
---