Many people are having a tough time navigating the current housing market.
Here are the top four mistakes that homebuyers and sellers are making.
A confusing market
Homebuying can be a confusing process. Increased interest alongside other disruptions leaves the market continuing to swell. Then pandemic started a housing boom, as the market saw record growth. Read more about it here.
In the spring of 2021, only 10% of homeowners had plans to sell within a year. But, by autumn, it had increased to 26%.
Many experts fear that trying to correct the market will eventually lead to overcorrection, making the market unaffordable for most Americans. Consider these four common mistakes when buying or selling a house in this market.
1. Pricing your home wrong
The current housing market is expected to stay a competitive seller's market. This is because the demand for first-time buyers is greater than the amount of houses on the market.
Because buyer competition is so strong, affordability is an issue for many looking to buy.
Sellers should keep in mind that overpriced homes will sit on the market much longer and eventually require you to drop the price.
Around 67% of buyers who have been actively searching for a home in the first quarter of 2022, were unsuccessful for over three months. This is because about 48% of the people in the study said that prices were too high.
If you are looking to sell your home quickly, some realtors suggest underpricing. The idea is that you'll get multiple offers to drive up the price.
2. Poor negotiations
Sellers and buyers both need to be willing to negotiate. Sellers tend to want to overprice to leave room for negotiation. On the flipside, buyers want to feel like they are getting a deal.
Working with an experienced broker could also be a great asset to help you purchase your first home.
3. Wrong mortgage loan
Interest rates are on the rise. This was done intentionally in hopes that home prices will rise and that inflation will steady.
One of the most common mistakes is adjustable-rate mortgages (ARM). ARMs are home loans, but the interest rate changes based on the market. Usually, they start out lower than a fixed-rate mortgage. This makes many people think that ARMs are a great option.
The housing has been unpredictable lately, so this may not be the best option. With this option, your rates are almost guaranteed to increase.
4. Unprepared
Buyers and sellers both make this mistake. However, right now sellers don't have as much to worry about right now. One thing they will need to keep in mind is tax.
Buyers tend to make mistakes like waiving contingencies for inspections, appraisals, financing, or buying sight unseen.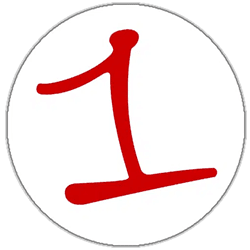 FingerLakes1.com is the region's leading all-digital news publication. The company was founded in 1998 and has been keeping residents informed for more than two decades. Have a lead? Send it to [email protected].