The New York State Department of Environmental Conservation (DEC) and the Finger Lakes Land Trust today announced the protection of more than 150 acres following two State acquisitions in Chemung and Tompkins counties. A 104-acre parcel with more than 4,000 feet of streambank along the Chemung River will be added to the Big Flats Wildlife Management Area in the town of Big Flats, Chemung County. Fifty wooded acres in the town of Caroline, Tompkins County, will be added to DEC's Danby State Forest.
"On this Earth Day and every day, protecting our wildlife habitats and improving recreational access to New York's extraordinary natural resources continues to be a top priority for DEC and partners across the State," DEC Commissioner Basil Seggos said. "Working with the Finger Lakes Land Trust, we are expanding opportunities for the public to explore two of DEC's great natural areas, while further conserving fish and wildlife habitat and protecting water quality in the Finger Lakes region."
FLLT Executive Director Andrew Zepp said, "We're delighted to work together with the DEC to expand the Big Flats Wildlife Management Area. This acquisition will secure significant fish and wildlife habitat while enhancing recreational access to the Chemung River. The addition to Danby State Forest will also enhance access while securing a steep forested hillside and is part of a larger effort to create an 'Emerald Necklace' around Ithaca, linking 50,000 acres of existing public conservation land."
Big Flats Acquisition
The steep hillside property is visible from Interstate 86 and New York State Route 352. Known locally as the Palisades, it is a cherished landmark in the Southern Tier. The rugged cliffs of the Palisades provide habitat for bald eagles and a scenic backdrop for paddling on the Chemung River. Here, the river valley and its neighboring hillsides have long been recognized as important for its functional floodplain, wildlife habitat, and unique recreational opportunities.
Protection of this property enhances water quality and adds to a growing network of conserved lands along the Chemung River, including DEC's recently established 136-acre Big Flats Wildlife Management Area and the FLLT's nearby Kehoe, Plymouth Woods, and Steege Hill nature preserves. DEC purchased this parcel from Finger Lakes Land Trust for $110,000 through the Environmental Protection Fund (EPF). FLLT purchased the parcel from a private landowner in 2019.
Danby State Forest Acquisition
The new parcel will link Danby State Forest to Coddington Road in the Willseyville Valley. Together with its neighboring 144-acre parcel, acquired by DEC in 2018 in cooperation with FLLT and the Finger Lakes Trail Conference, the acquisition will enhance wildlife habitat continuity, identified as a priority in the Rapid Waters Unit Management Plan and Tompkins County 2007 countywide Conservation Plan. Conservation of existing forest on steep slopes will continue to protect water quality of nearby resources, including White Church-Willseyville Swamp, which is the headwaters of Catatonk Creek and a DEC-stocked trout stream, and identified by Tompkins County as a unique natural area. Additionally, the parcel includes an easement for the Finger Lakes Trail.
Located less than 10 miles from the city of Ithaca, Danby State Forest offers diverse topography and habitats, and abundant outdoor recreation opportunities including hiking, camping, fishing, snowshoeing, cross-country skiing, and snowmobiling. Danby helps protect portions of the Cayuga Lake and Susquehanna River watersheds with more than 7,700 acres in Danby, Tompkins County, and Candor and Spencer, Tioga County. A portion of the Finger Lakes Trail traverses the forest, where it overlaps with the eight-mile Abbott Loop, a popular hiking destination. More information about Danby State Forest is available on DEC's website.
Danby State Forest is situated within the Emerald Necklace, a proposed greenbelt linking 50,000 acres of existing conservation land in an arc around Ithaca, from the Finger Lakes National Forest in the west to the Hammond Hill State Forest in the east. Together, these lands host 78 miles of the Finger Lakes Trail, two National Audubon Society-designated Important Bird Areas, numerous Finger Lakes Land Trust Preserves and Conservation Easements, several State Forests and Parks, and dozens of Tompkins County-designated Unique Natural Areas. The Emerald Necklace is also recognized as a priority project within New York State's Open Space Plan.
DEC purchased this parcel from Finger Lakes Land Trust for $70,000 through the EPF. FLLT purchased the parcel from a private landowner in 2017 with a loan from the Finger Lakes Trail Conference Sidote Stewardship Fund.
The Finger Lakes Land Trust focuses on protecting critical habitat for fish and wildlife, conserving lands that are important for water quality, connecting existing conservation lands, and keeping prime farmland in agriculture. By working cooperatively with landowners and local communities, the Finger Lakes Land Trust has protected over 28,000 acres of the region's undeveloped lakeshore, rugged gorges, rolling forest, and scenic farmland.
The FLLT owns and manages a network of over 45 nature preserves that are open to the public and holds perpetual conservation easements on 170 properties that remain in private ownership. To date, DEC and FLLT have worked cooperatively to conserve more than 20 parcels in the Finger Lakes region. Additional information about the FLLT may be found at http://www.fllt.org.
---
---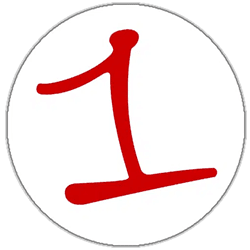 FingerLakes1.com is the region's leading all-digital news publication. The company was founded in 1998 and has been keeping residents informed for more than two decades. Have a lead? Send it to [email protected].