As part of the annual RecruitNY statewide initiative, the Ovid and Lodi Fire  Departments will combine their recruitment efforts so residents can learn how they can serve  their volunteer fire department.  
Volunteer fire departments across New York State are struggling with decreased membership  and increased call volume. Like most volunteer fire departments, the Ovid and Lodi Fire Department's needs to bolster their ranks so they can continue to provide the optimum level of  protection for its residents.  
As part of RecruitNY Weekend, the Ovid Fire Department will open its doors and welcome Lodi  Fire Department on Saturday, April 23 from 10am-2pm in this joint recruitment drive. The Ovid  Fire Department is located at 2136 Brown St, Ovid, NY. Both departments will be joining  volunteer fire departments across New York to raise public awareness regarding the need for  volunteers and to highlight the rewards of being a member of a volunteer fire department.  
Throughout the day, the Ovid and Lodi Fire Departments will conduct tours of the station and  apparatus, allow visitors to try on gear, demonstrate firefighting activities, and allow attendees to  participate in activities, provide information, and address questions on becoming a member.  Applications for membership from both departments will be available at the open house. 
"We welcome the community to join us during RecruitNY Weekend," said Tucker Snyder, Lodi  Fire Chief. William Palmer, Ovid Fire Chief said, "This is an excellent opportunity for people to  meet their local volunteer firefighters and learn a bit more about the fire service. We are always  looking for new members and it is our hope that after meeting us more people will be interested  in becoming a part of our family." 
The Firefighters Association of the State of New York (FASNY) is committed to assisting New  York's 1,700-plus volunteer departments connect with their communities and have sufficient  members to protect them properly. Established in 2011, RecruitNY is an undertaking of the  Firefighters Association of the State of New York. It is made possible by the continuing support  and generosity of Lincoln Financial Group (LFG). In 2012, LFG announced the introduction of a  new National LOSAP HEROPLUSSM Program. A first of its kind, Length of Service Award  Program, which was designed for individual Fire and Emergency Services departments to help  recruit, retain, and reward dedicated volunteers with a program that will help boost their  retirement readiness. "The everyday heroes of every community – this is for them", said Bruce  Linger, LFG. "Thank you for all you do!"
---
---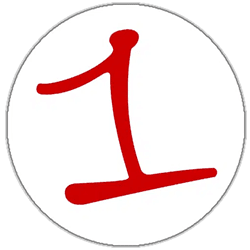 FingerLakes1.com is the region's leading all-digital news publication. The company was founded in 1998 and has been keeping residents informed for more than two decades. Have a lead? Send it to [email protected]