Rural & Migrant Ministry, Inc. commended the New York State Legislature and Governor Kathy Hochul for taking steps to ensure that the labor rights of farmworkers are protected. The recently adopted state budget facilitates lowering the overtime threshold for farmworkers from 60 to 40 hours a week by offering a new tax credit for farmers, who are recently required to provide overtime pay to farmworkers after 60 hours. Now that the tax credit is approved, it is time for Hochul's administration to affirm the new overtime threshold, creating a pathway for overtime pay after 40 hours of work. This is the case in most every other employment sector in the state.
"Since the economic concerns of farmers have been addressed by this tax credit, we believe that the question of if farmworkers should receive fair treatment under the law has been put to rest. In what other industry would it be acceptable to place the burden of profits on the backs of the workforce by denying them reasonable overtime pay?" said The Rev. Richard Witt, Executive Director of RMM. "Farmworkers are hardworking people who deserve the same rights as every other worker."
The Farm Laborer Fair Labor Practices Act was adopted in 2019 after a 25-year campaign by RMM and others, granting basic labor rights for farmworkers in New York State. This included overtime pay, a day of rest, workers comp, paid family leave, the right to organize, housing protection and unemployment insurance. But the law set overtime pay at applying after 60 hours, as opposed to the typical 40 hours for the rest of New York State's workforce. The Farm Laborers Wage Board was directed to determine if overtime pay should be provided after 40 hours. The Wage Board's resolution on January 28, 2022 recommended that the overtime threshold be set at 40 hours, phased in over a ten year period that would end in 2032. The recommendation awaits an official ruling from Department of Labor Commissioner Roberta Reardon, at the direction of Gov. Hochul, before taking effect.
Juan Antonio Zuñiga is a farmworker who lives and works in Riverhead, Long Island. He believes setting the overtime threshold at 40 hours is justified.
"Establishing the farmworker overtime threshold at 40 hours is what should be done, what is fair, and it is also what was promised. Farmworkers, like any other workers, deserve to be paid for the extra hours of work," said Zuñiga. "The argument that it is a hardship for farmers to pay for overtime hours is not right or accurate. Why do farmworkers have to pay the consequences for some farm owners not wanting to do the right thing?"
Other farmworkers across the state agreed. Mr. Vasquez, who did not want his first name used, is a farmworker who lives and works in Oswego County.
"I fully support the 40 hour overtime threshold. It has been a fight for many years, and it feels good that finally our voices are being heard," said Mr. Vasquez. "We work hard and we deserve to be appreciated for the hard work that we do."
---
---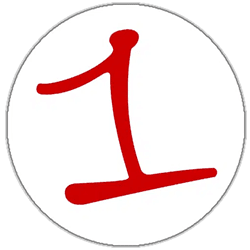 FingerLakes1.com is the region's leading all-digital news publication. The company was founded in 1998 and has been keeping residents informed for more than two decades. Have a lead? Send it to [email protected].