Attorney and activist Lydia X. Z. Brown, a Chinese American with a non-conforming gender, knows what it's like to experience discrimination because of race, ethnicity and sexual expression.
Brown, who was honored by the Obama  Administration as a White House Champion of Change, also understands the additional difficulty of facing those bias challenges with a disability.
The author, activist, speaker, community organizer and member of the American Bar Association's Commission on Disability Rights was diagnosed with autism when they were 8 years old.
"For many — but certainly not all — autistic people, we can't make heads or tails of either the widespread assumption that everyone fits neatly into categories of men and women or the nonsensical characteristics expected or assumed of womanhood and manhood," Brown wrote on their blog.
"Recent research has shown that autistic people are more likely to identify as transgender or genderqueer than non-autistic people."
Brown, who lectures at two Washington, D.C., institutions, Georgetown University and American University, will discuss how differences such as race, ethnicity and sexual expression, when combined with disability, too often exposes individuals to even greater discrimination, on Monday, April 4, at SUNY Cortland.
They will present "Disability Justice for All of Us: perspectives impacting intersectional experiences within the LGBTQAIP+, BIPOC, neurodiversity and disability communities."
The Dinner-Time Dialogue will take place from 6 to 7:30 p.m. in Sperry Center, Room 105 and online. The hybrid virtual and in-person event is free and open to the public.
Registration is required to attend online. Accessible live captions and American Sign Language interpreting will be provided. Contact [email protected] for questions about accessibility and/or to request accommodations.
"Disability justice is essential as an aspect of the university's commitment to initiatives that focus on diversity, equity and inclusion," said organizer Sue Sprague, director of disability resources at SUNY Cortland.
"In order for every person with a disability to have a sense of belonging on campus, it is necessary to look at longstanding systemic barriers and bias that we hold," Sprague said. "This presentation invites all of us to examine how disability as a lived experience and an identity based in a history of oppression has impacted our efforts to have an accountable, consistent and just campus."
Brown will present their researched ideas and share lived experiences of disability and its intersection with their other identities. They will assist the campus community to consider these questions:
"What disability bias do I have?"
"How do we eliminate disability discrimination and stigma in environments that we share on our campus?"
"What does being an ally to someone with a disability mean?"
"What can we do for students with a disability with multiple identities?"
Brown focuses on addressing violence targeting disabled people living at the intersections of race, class, gender, sexuality, faith, language and nation.
"Autistic trans people of color face high risk of criminalization, police violence and incarceration," Brown wrote. "We deserve movements that recognize and affirm experiences that cannot be easily separated into trans or autistic issues only, especially given the commonalities of the oppression we face."
They chair the American Bar Association's Civil Rights and Social Justice Section's Disability Rights Committee and represent the association's Disability Justice Committee to the National Lawyers Guild's National Executive Committee.
Brown serves as policy counsel for disability rights and algorithmic fairness for the Privacy and Data Project at the Center for Democracy and Technology as well as director of policy, advocacy and external affairs for the Autistic Women and Nonbinary Network.
They earned a law degree from Northeastern University School of Law and have a bachelor's degree in Arabic from Georgetown University. Since graduating, they have founded the Fund for Community Reparations for Autistic People of Color's Interdependence, Survival and Empowerment, and served on many advisory boards including the Alliance for Citizen Directed Supports.
Brown regularly provides consulting, training and workshops to nonprofit organizations, services agencies, colleges and universities and other programs and companies interested in access and inclusion.
For more information on the discussion topic, visit Brown's blog sites at www.autistichoya.net or www.autistichoya.com or their Georgetown University faculty profile Lydia X.Z. Brown.
For more information about disability resources, contact the university's Disability Resources Office at 607-753-2967.
---
---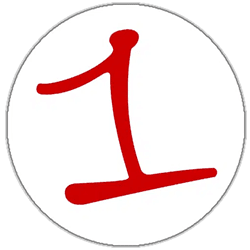 FingerLakes1.com is the region's leading all-digital news publication. The company was founded in 1998 and has been keeping residents informed for more than two decades. Have a lead? Send it to [email protected]