The housing market is complex and more foreclosures are on the way. Interest rates on home mortgages have spiked and inflation is on the rise. Builders are having a difficult time finding supplies and demand isn't slowing down.
The average rate on a 30-year fixed mortgage was 4.42%. That's a significant increase from 3.76%, which is where that rate sat a month ago. 
Are mortgage rates going up still?
Mortgage rates are still rising. According to data from Freddie Mac, the 4.42% rate that was seen on 30-year fixed mortgages a couple weeks ago had spiked up to 4.96% last week.
Higher rates are a result of several economic factors.
How will that impact housing market?
The effects are expected to linger — as homeowners who have low interest rates now avoid re-entering the housing market. In short, if a homeowner has a sub-3% rate, the supply of houses hitting the market will decrease if mortgage rates are up 2+ percentage points.
What are home buyers saying?
Speaking with FingerLakes1.com two prospective home buyers called the last 16 months a 'gut punch'. Housing is essential, but not readily available, even for the most prepared buyers.
"It's been an unbelievable challenge. Basically a gut punch over-and-over," Anna Leats told FingerLakes1.com. The 28-year-old Dayton resident said she's been in the market for more than a year with her partner. Both have what conventional lenders would view as 'above normal' income, but that hasn't made the process any less difficult. "There's this perception that banks are just handing out money left-and-right, but that's not the case at all. Even when we've found homes that look like good fits we're challenged by banks because cash buyers can grossly overpay."
Evan Morillo, a Pittsburgh native now living in north Texas agreed. "It's been tiring," he told FingerLakes1.com. "We've been at this for nearly two years. We started right before the pandemic. And once home buying patterns started to shift everything got complicated."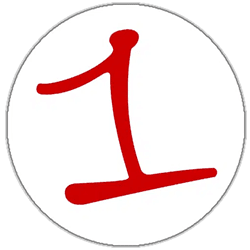 FingerLakes1.com is the region's leading all-digital news publication. The company was founded in 1998 and has been keeping residents informed for more than two decades. Have a lead? Send it to [email protected]