While Congress debates a fourth stimulus check by issuing payments for skyrocketing gasoline prices- many Americans still haven't received their third stimulus check.
The U.S. Department of the Treasurery identified 644,705 Americans who did not receive a third stimulus check part of the American Rescue Plan Act. That bill was signed into law by President Joe Biden on March 11, 2021.
Would $100 stimulus help for gas prices?
Los Angeles is the most-glaring example of high gasoline prices. According to GasBuddy the average price of a gallon of regular reached $6 last week. However, gas prices are starting to decline across the country overall. As of March 10, the average price of one gallon of gas was $4.35.
"Gas prices have almost doubled," Katrina Meldrop told FingerLakes1.com. "I'm not sure what $100 is going to do to help families who still have to get to work, get their kids to school, and live life." Meldrop's frustration is not unique. While remote work is an option for many- those in the service industry are feeling the greatest impact of higher gas prices. "I can't work from home. People who work from home make more money than people like us in food service."
Meldrop works at a resort hotel in Pennsylvania. She says those who can afford the increase are sheltered from dealing with the real fallout of higher gas prices. "Our management makes two- or three-times what we do on the customer service side," Meldrop continued. "And they can work from home. $100 per month just won't help that much."
New proposal? Democrats would give people $100 if gas prices exceed $4
This stimulus proposal has been getting a lot of discussion over recent weeks. The Gas Rebate Act of 2022 was introduced and received rounded criticism from Republicans.
The same income qualification would be applied to this stimulus payment. Execution would be a little confusing.
However, it would be similar to the Child Tax Credit advance that was pushed out in 2021. For example, each month that gas prices exceeded $4 per gallon- residents earning under the income threshold would receive a $100 payment.
Executing that kind of plan would be a challenge, as gas prices vary wildly even within states. New York and California have high prices across the board, but other states only have high prices in rural communities.
Some have even gone as far as to blame the Russia-Ukraine conflict for gas prices. However, gasoline is a global commodity with several factors playing a role.
Why are third stimulus checks still undelivered?
Thousands of Americans will have to wait until they file an income tax return with the Internal Revenue Service before receiving a third stimulus check.
The American Rescue Plan sent $1,400 payments to most people. Single tax filers who made less than $75,000 qualified, as well as couples who earned under $150,000. The money was part of a tax credit known as the Recovery Rebate Credit.
That's the mechanism taxpayers will have to use to claim a third stimulus payment if it wasn't delivered last year.
What's more confusing about the report is that the IRS isn't certain how many of those 644,000 people received stimulus payments last fall.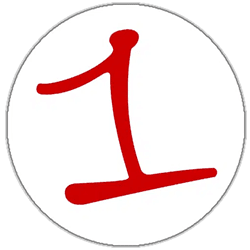 FingerLakes1.com is the region's leading all-digital news publication. The company was founded in 1998 and has been keeping residents informed for more than two decades. Have a lead? Send it to [email protected]