New York State Department of Environmental Conservation (DEC) Commissioner Basil Seggos today announced the latest round of communities to achieve certification as part of New York State's Climate Smart Communities program, which supports local efforts to meet the economic, social, and environmental challenges posed by climate change. By taking meaningful steps to mitigate and adapt to climate change, nine local governments met the criteria to be recognized as leaders for the first time. One municipality, the town of Mamaroneck, renewed its certification (originally earned in 2016) as a bronze-certified Climate Smart Community.
DEC Commissioner and Climate Action Council Co-Chair Seggos said, "DEC applauds the work of these 10 communities taking local action to help address the threat of climate change and bolster our climate leadership under Governor Kathy Hochul. We look forward to working with our Climate Smart Communities and other local leaders incorporating clean energy, climate resiliency, and reduced greenhouse gas emissions, among other actions, in policies and plans that benefit local residents, create green jobs, and help build a stronger, more resilient New York State."
Established in 2009, the interagency Climate Smart Communities program provides guidance and technical support to local governments to act on climate change. The first step to becoming climate smart is to register by pledging to reduce emissions and adapt to climate change. To date, 354 local governments representing more than 9.4 million New Yorkers have adopted the Climate Smart Communities pledge.
The certification program was launched in 2014 to document and celebrate the accomplishments of communities taking climate action. A total of 90 Climate Smart Communities are now certified. To be certified, a community must establish an active climate change task force that includes residents and municipal representatives. Most certified communities complete greenhouse gas inventories that estimate emissions at the local level and help local leaders identify how best to help New York State meet its ambitious greenhouse gas reduction targets. For more information, see the online certification reports that describe all the actions that each certified community took to achieve certification. New York's newly certified bronze Climate Smart Communities, listed by region include:
Capital District
Town of Austerlitz
Town of Germantown
Central New York
Town of Manlius
Town of Owasco
Village of Pulaski
Town of Richland
Long Island
Town of Huntington 
Mid-Hudson
Town of Hyde Park
Town of Mamaroneck
Mohawk Valley
Town of Roseboom
The 10 communities recognized today also participate in the New York State Energy Research and Development Authority (NYSERDA) Clean Energy Communities program, which assists local governments to implement clean energy actions and save on energy costs. In fact, nine of the 10 are designated Clean Energy Communities, in addition to being certified Climate Smart Communities. Communities that complete at least four NYSERDA-identified high-impact actions are designated as Clean Energy Communities and are eligible for grants to help with deploying low-carbon strategies. Grants are available to support actions like adopting the NYStretch Energy Code and undertaking clean energy community campaigns. Additional funds are also available where a New York State Disadvantaged Community is included. Funds are being provided through the Clean Energy Fund and the Regional Greenhouse Gas Initiative.
NYSERDA President and CEO and Climate Council Co-Chair Doreen M. Harris said, "By furthering their commitment to reducing emissions and creating healthier places to live and work, these 10 communities continue to exemplify the leadership necessary to meet the challenge of climate change. Ensuring the success of New York's green energy transition and realizing the promise of a sustainable future takes all of us, and these expanded efforts around our state will keep us moving toward that goal."
Clean Energy Community Coordinators are available at no charge to help communities develop clean energy goals, access easy-to-use resources like case studies, and take advantage of available funding and technical assistance opportunities. For more information about these coordinators, visit https://www.nyserda.ny.gov/All-Programs/Clean-Energy-Communities/Find-A-Coordinator.
DEC Climate Smart Communities Funding Programs
Four of the 10 communities certified today received funding through the DEC Climate Smart Communities Grant program. Established in 2016, this 50/50 matching grant program supports municipalities in completing certification actions and implementing projects that reduce greenhouse gas emissions and build resilience to extreme weather. For example, the village of Pulaski received $653,500 in 2018 to build sidewalks to provide pedestrian access from the village to the high school, day care center, a proposed assisted living facility, and other residential centers, thereby reducing transportation emissions in the community.
Seven of the communities certified today have received awards under DEC's Municipal Zero-Emission Vehicle (ZEV) program in prior years. The ZEV program offers grants to install electric-vehicle charging stations for public use.  Rebates toward the purchase or lease of electric vehicles for municipal fleets are also available under this program. The town of Manlius, where today's announcement was held, recently received a ZEV grant of more than $21,000 to install four Level 2 electric vehicle charging ports that will be available for public use. Visit DEC's website for more information about these funding programs.
New York State's Nation-Leading Climate Plan
New York State's nation-leading climate agenda is the most aggressive climate and clean energy initiative in the nation, calling for an orderly and just transition to clean energy that creates jobs and continues fostering a green economy as New York State recovers from the COVID-19 pandemic. Enshrined into law through the Climate Leadership and Community Protection Act, New York is on a path to achieve its mandated goal of a zero-emission electricity sector by 2040, including 70 percent renewable energy generation by 2030, and to reach economy wide carbon neutrality. It builds on New York's unprecedented investments to ramp-up clean energy including over $33 billion in 102 large-scale renewable and transmission projects across the state, $6.8 billion to reduce buildings emissions, $1.8 billion to scale up solar, more than $1 billion for clean transportation initiatives, and over $1.6 billion in NY Green Bank commitments. Combined, these investments are supporting nearly 158,000 jobs in New York's clean energy sector in 2020, a 2,100 percent growth in the distributed solar sector since 2011 and a commitment to develop 9,000 megawatts of offshore wind by 2035. Under the Climate Act, New York will build on this progress and reduce greenhouse gas emissions by 85 percent from 1990 levels by 2050, while ensuring that at least 35 percent with a goal of 40 percent of the benefits of clean energy investments are directed to disadvantaged communities, and advance progress towards the state's 2025 energy efficiency target of reducing on-site energy consumption by 185 trillion BTUs of end-use energy savings.
---
---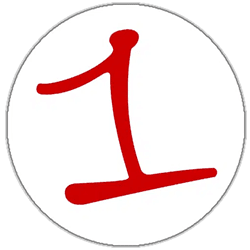 FingerLakes1.com is the region's leading all-digital news publication. The company was founded in 1998 and has been keeping residents informed for more than two decades. Have a lead? Send it to [email protected].