New York State Department of Environmental Conservation (DEC) Forest Rangers respond to search and rescue incidents statewide. Working with other state agencies, local emergency response organizations, and volunteer search and rescue groups, Forest Rangers locate and extract lost, injured, or distressed people from across New York State.
In 2021, DEC Forest Rangers conducted 426 search and rescue missions, extinguished wildfires, participated in prescribed fires that served to rejuvenate hundreds of acres of land, and worked on cases that resulted in thousands of tickets or arrests. Some of these incidents featured each week result in injuries, property damage, or even death, and starting this year, the "DEC Statewide Forest Ranger Highlights" is transitioning to a new title, "Forest Rangers – Week In Review."
"Over the last decade, as well as during the COVID-19 pandemic, DEC saw an uptick in people visiting State lands to experience New York's abundant opportunities for outdoor recreation," said DEC Commissioner Basil Seggos. "DEC's Forest Rangers are on the front lines to help visitors get outside responsibly and get home safely, as well as to protect our state's irreplaceable natural resources. Rangers' knowledge of first aid, land navigation, and technical rescue techniques are critical to the success of their missions, which for more than a century have taken them from remote wilderness areas with rugged mountain peaks, to white water rivers, and throughout our vast forests statewide."
Town of Grafton
Rensselaer County
Rescue Training: On March 10, Forest Rangers Jackson and Dawson provided ice rescue training for 19 members of the New York State Office of Parks, Recreation and Historic Preservation and New York State Park Police (NYSP) at Grafton Lakes State Park. The park's multiple bodies of water are popular for ice fishing and other recreational activities. Rangers explained how to respond to an ice rescue with "preach, reach, and throw" techniques to pull a victim out of the water. Participants practiced using equipment such as throw-bags and reach poles. This training will help Parks staff determine when ice conditions are safe for the public and be prepared to respond to a flat ice emergency.
Town of Campbell
Steuben County
Search and Recovery: On March 12 at 10:50 a.m., Forest Rangers were notified that NYSP were searching for a subject who potentially fell into the Cohocton River. On March 13, at the request of NYSP, Rangers readied the DEC airboat while additional Rangers conducted linear searches along the shoreline. On March 14, the Forest Ranger airboat crew located the subject deceased near an island on the river. Rangers packaged the body onto the airboat and transported the subject to the coroner. The deceased was identified as 79-year-old Eugene Mattoon of Savona. DEC resources were clear at 2:55 p.m.
Hamlet of Manorville
Suffolk County
Illegal Off-Roading Enforcement: On March 14 at 8:30 p.m., Forest Rangers responded to information about off-road vehicles illegally accessing the Otis Pike Preserve. Ranger Hicks apprehended three individuals for illegally accessing the property and starting a campfire where campfires are not permitted. All three subjects were charged with operating a 4X4 vehicle off-road in Suffolk County and instructed to put out the fire and clean up debris.
Town of Brookhaven
Suffolk County
Illegal Off-Roading Enforcement: On March 15, while on ATV patrol, Forest Rangers Hicks and Scott received information about an off-road vehicle illegally operating on the Rocky Point State Forest. Rangers apprehended and charged the subject with operating a 4×4 vehicle off-road in Suffolk County. While investigating, Rangers observed a street-legal dirt bike in the same area. The subject fled the area, but was apprehended at a nearby residence and charged with operating an ATV off-road on public land.
Town of Nanticoke
Broome County
Snowmobile Accident: On March 15 at 5:20 p.m., Broome County requested assistance from Ranger Oldroyd after a snowmobile accident in the town of Lisle. By 7 p.m., Ranger Oldroyd and a Broome County Sheriff's Deputy located the snowmobiler, a 36-year-old from Cincinnatus, walking on the snowmobile trail in the town of Nanticoke. The subject was unharmed and the Officers helped him back to the road. NYSP assisted at the scene. The man returned later in the week to remove the snowmobile.
Town of Bethlehem
Albany County
Public Outreach: On March 17, Forest Ranger Lieutenant Pachan participated in career day at Bethlehem Middle School. Lt. Pachan spoke to students about the job of a Forest Ranger and the different hats they wear, including law enforcement, search and rescue, and wildfire suppression, among other responsibilities. The students also learned the steps to become a Forest Ranger, including the college degree needed, physical fitness requirements, and completing the six-month-long Law Enforcement Academy. At the end of the presentation, students tried on the different hats.
Town of Allegany
Cattaraugus County
Wildland Fire: On March 17 at 5:10 p.m., Forest Ranger Krulish responded to a wildland fire on Carl Road in the town of Allegany. The quarter-acre fire was spreading from a burning garbage pile. Members of the Allegany Volunteer Fire Department extinguished the fire. Ranger Krulish issued three tickets to a 30-year-old individual for violating the statewide brush burn ban. Resources were clear at 6:40 p.m.
New York's annual statewide brush burning ban is in effect from March 16 through May 14. Since 2009, DEC has enforced the ban to prevent wildfires and protect communities during heightened conditions for wildfires each spring. Backyard fire pits and campfires less than three feet in height and four feet in length, width, or diameter are allowed. Small cooking fires are allowed, but only charcoal or dry, clean, untreated, or unpainted wood can be burned. People should never leave these or any fires unattended and must extinguish them. Burning garbage or leaves is prohibited year-round. For more information about fire safety and prevention, go to DEC's FIREWISE New York website.
Town of North Elba
Essex County
Search and Recovery: On March 16 at 12:30 p.m., Ray Brook Dispatch requested Forest Ranger assistance in the search for a subject overdue from hiking in the High Peaks. The 63-year-old subject's car was located in the Adirondak Loj parking lot with the trail register entry on March 11, stating his destination of Mount Colden via the Trap Dike with an anticipated return of March 13. In partnership with State Police Aviation, DEC Forest Rangers deployed air, sled, and foot operations and were joined by NYSP Investigators, DEC Emergency Management, New York State Division of Homeland Security and Emergency Services, and Trained Rescue Climbers on March 16 and 17, with no result. On March 18, a Forest Ranger and volunteer rescuer located the subject, Thomas Howard, deceased in the Trap Dike. The subject was packaged and lowered to Avalanche Lake using a steep angle rescue system. The NYSP helicopter transported the deceased to Lake Placid Airport and the County Coroner. Twenty-seven Rangers worked tirelessly on this recovery mission over three days.
Town of Montour
Schuyler County
Fire Police Training: On March 19, Ranger Staples led a presentation on wildland fire investigation to about 90 members of the Volunteer Fire Police Association of New York State (VFPANYS) at the Annual State Fire Police Training Seminar in Montour Falls. Ranger Staples discussed a Forest Ranger's job, as well as how fire police can assist and interact with Rangers on search and rescue incidents and the Incident Command System structure.
Town of Patterson
Putnam County
Wildland Search Training: On March 20, Forest Rangers Sweeney and Rusher taught the DEC Basic Wildlands Search Course at Patterson Fire House. Members of the Patterson Fire Department, Disaster and Wilderness Ground Searchers Inc., Specialty K9 Search and Rescue, and Community Search and Rescue took part in the training. Attendees learned search techniques in a class setting, which was followed by a field portion where participants put their new skills to the test.
Be sure to properly prepare and plan before entering the backcountry. Visit DEC's Hike Smart NY, Adirondack Backcountry Information, and Catskill Backcountry Information webpages for more information.
If a person needs a Forest Ranger, whether it's for a search and rescue, to report a wildfire, or to report illegal activity on state lands and easements, they should call 833-NYS-RANGERS. If a person needs urgent assistance, they can call 911. To contact a Forest Ranger for information about a specific location, the DEC website has phone numbers for every Ranger listed by region.
---
---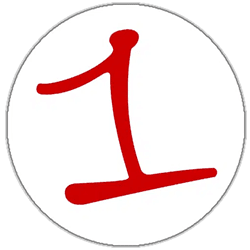 FingerLakes1.com is the region's leading all-digital news publication. The company was founded in 1998 and has been keeping residents informed for more than two decades. Have a lead? Send it to [email protected].