Superintendent of Financial Services Adrienne A. Harris announced today that MoneyGram International Inc. ("MoneyGram") has agreed to pay $8.25 million in penalties pursuant to a Consent Order entered into with the New York State Department of Financial Services ("DFS" or the "Department"). The Consent Order resolves the Department's investigation into MoneyGram's failure to adequately supervise local agents in New York City, including the Flushing neighborhood of Queens, that processed a substantial volume of suspicious transactions to China, in violation of Bank Secrecy Act/Anti-Money Laundering ("BSA/AML") requirements and New York law.
"Many New Yorkers depend on money transmitters to send money to their families, pay bills, and conduct other financial transactions," said Superintendent Harris. "To maintain the integrity of that system for law-abiding New Yorkers, it is crucial money transmitters like MoneyGram diligently monitor all activity on its platform to prevent bad actors from abusing the system for illegal means."
An examination and subsequent enforcement investigation conducted by the Department found that MoneyGram did not adequately oversee the activity of six agents that saw a large spike in transaction volume of business with China from locations throughout New York City, including in Flushing, Queens.
In 2014, the year preceding the spike in transaction volume, for example, there were approximately 7,500 transactions between New York and China aggregating approximately $30,000,000; during the 17-month period from January 2016 through May 2017, however, there were more than 25,000 transactions to China aggregating more than $100,000,000. The dramatic change in the number and size of the transactions processed by New York agents — most of which were small, store-front independent agents — was a clear indicator of increased money laundering risk, particularly given that the destination was known to carry a high AML risk. Moreover, other aspects of the increased transactions, including a suspicious pattern that many different senders transmitted money to the same recipient, were problematic and should have put MoneyGram on clear notice to address these risks.
After being made aware of the suspicious spike in activity, MoneyGram terminated its relationship with the problematic agents and began instituting remedial measures designed to ensure better supervision of its agents across its network, among other measures. Under the settlement reached today, in addition to payment of a $8.25 million penalty, MoneyGram will be required to report to the Department on the enhancements to the policies and procedures of its BSA/AML compliance program, its Suspicious Activity Monitoring and Reporting program, and customer due diligence requirements. MoneyGram will also furnish data to the Department for ongoing monitoring purposes.
DFS acknowledges MoneyGram's cooperation with the investigation and its ongoing remedial efforts.
---
---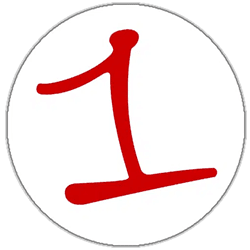 FingerLakes1.com is the region's leading all-digital news publication. The company was founded in 1998 and has been keeping residents informed for more than two decades. Have a lead? Send it to [email protected].