Today, as the NYS Drinking Water Quality Council prepared to meet, key legislators, scientists, environmental organizations, and impacted community members urged the NYS Department of Health (DOH) to implement a new drinking water testing law. They urged DOH to set the lowest possible notification levels for each of 23 PFAS chemicals, so that whenever these PFAS are detected in drinking water, the public receives a letter in the mail about it. Water utilities can reliably detect these PFAS at levels around 2 parts per trillion (ppt).
If notification levels are set too high, the public will not be meaningfully informed about PFAS contamination when water utilities conduct testing. DOH is considering notification levels of 20 ppt and 200 ppt for certain PFAS, which far exceed New York's current drinking water standards of 10 ppt for two PFAS chemicals, PFOA and PFOS.
Background
PFAS, also known as "forever chemicals," have polluted drinking water across New York. There are at least 9,000 chemicals in the PFAS family. Of the PFAS that can currently be detected in drinking water, many have been linked to various cancers and other illnesses. There is no known safe level of PFAS exposure.
Governor Hochul recently signed a new law directing DOH to publish regulations by this summer that will require all water utilities across the state to test for 23 PFAS chemicals. DOH will also set notification levels for each of those 23 PFAS. Where a contaminant exceeds the notification level, the water utility must mail a notice to its customers providing background on the PFAS discovered, the potential risk to human health, and what the water utility may be doing to address the situation.
While a water utility is not required to clean up contamination if a notification level is exceeded, proactive notification allows communities to have a robust dialogue about whether immediate action should be taken to reduce the public's exposure.
"New York has been a leader on water quality protection, and we must remain pro-active in monitoring and enforcing the most protective environmental health standards," said Assembly Health Committee Chair Richard Gottfried, who sponsored the new testing law. "The Health Department should set notification levels for toxic PFAS and other chemicals as low as technologically feasible and maximally protective of human and environmental health."
"When it comes to monitoring the safety of New York's drinking water, we can't leave anything up to chance," said Senator James Skoufis, who sponsored the new testing law."I strongly urge the Department of Health to enact the lowest possible notification levels for these 'forever chemicals,' ensuring our communities are equipped with the information they need to keep residents safe."
Dr. Linda Birnbaum, Scientist Emeritus and Former Director of the National Institute of Environmental Health Sciences and National Toxicology Program, and Scholar in Residence at Duke University, said, "After decades of studying environmentally-persistent and toxic chemicals, including PFAS, I know the value of strong drinking water regulation to protect public health. It is essential to ensure New Yorkers are fully informed about both long and short-chain PFAS in their water. I support setting notification levels for these chemicals as low as technologically feasible. This is a prime opportunity for New York State to establish national leadership on drinking water transparency."
Dr. Judith Schreiber, Head of Schreiber Scientific LLC and co-author of a 2019 report on PFAS, said, "Governor Hochul and the New York State Department of health are to be commended for taking steps to provide public health protection by requiring testing and notification for PFAS chemicals in drinking water. Due to the serious health-related concerns about the suite of 23 PFAS chemicals, public notification is needed whenever monitoring reveals a positive detection. These chemicals remain in drinking water and accumulate and persist in people who are exposed. We must strive to reduce these exposures to protect the public health of all New Yorkers."
Dr. Adrienne Wald, Associate Professor at Mercy College's School of Health and Natural Sciences, said, "As a nursing professor teaching public and community health, with a clinical background as an oncology (cancer) nurse, and as a member of the national Alliance of Nurses for Healthy Environments, I see no reason why the public should have to wait to learn if they are exposed to these toxic chemicals. Notification levels are critically important proactive tools necessary to protect public health. I urge DOH to set the lowest notification levels for each PFAS, around 2 ppt, so communities are fully informed about what's in their water."
Loreen Hackett, Hoosick Falls resident, said, "The notification levels of 20 ppt and 200 ppt that DOH proposed at the last Drinking Water Quality Council meeting seem to take no consideration of the cumulative risk from the combined effects of PFAS. The Agency for Toxic Substances and Disease Registry (ATSDR) is telling contaminated communities to avoid ALL PFAS, not just some. Particularly concerning is the consistent trend emerging in PFAS research, which is increased knowledge of the substances leading to increased evidence of harm. Why in the world would NYS go higher on any of these chemicals which are clearly and scientifically showing harms to health? I can't fathom how these proposed levels are the least bit health protective, particularly to those of us already severely exposed. The need for the lowest possible levels should be evident."
"Residents of Newburgh, NY drank toxic water for decades because standards allowed a dangerous level of PFAS chemicals into our water supply,"  said Tamsin Hollo of Newburgh Clean Water Project.  "The health implications for our BIPOC community have been catastrophic. Every resident of New York state deserves to know what's in their water, and that standards are set to levels scientists deem the most protective for human health. Clean water is a human right, not a privilege reserved only for our wealthiest citizens."
Concerned Citizens for Clean Drinking Water (CCCDW), a community-based organization in the Town of Poestenkill, said, "We support setting standards for PFAS contaminants at levels consistent with the current science. When levels are exceeded, timely notification to the impacted community is essential. As we can attest, if not for state mandates to test at Algonquin Middle School, area residents would not have known that forever chemicals were leaking into our drinking water. Test results at commercial locations that exceed state levels for PFAS substances likewise should be shared with impacted local communities in a timely manner."
"Governor Hochul has committed her administration to greater transparency," said Rob Hayes, Director of Clean Water for Environmental Advocates NY. "There can be no greater transparency than informing New Yorkers about what's in their water. I encourage Governor Hochul and the Department of Health to set notification levels for toxic PFAS chemicals around 2 parts per trillion. New Yorkers deserve to know if they are being exposed to these forever chemicals."
"Buffalo Niagara Waterkeeper has joined numerous advocacy groups across New York State that have been sounding the alarm on the risks from PFAS for some time now", said Jill Jedlicka, the organization's executive director. "Recent data mapping shows that there are several hundred facilities that potentially handle, manufacture, or use PFAS-containing materials in the Niagara River watershed. The current data does not even begin to assess the potential extent of PFAS in Great Lakes groundwater and drinking water sources in New York State. The public must be informed of these risks and we urge the Department of Health to set the lowest and most health-protective notification level for these 23 chemical constituents. In addition to setting standards, the state needs to maintain transparency and set forth timely track down and cleanup strategies wherever these damaging contaminants are found."
"Governor Hochul's most important obligation is to protect the health and safety of New Yorkers. New Yorkers must be able to trust that their tap water is safe, and it is Governor Hochul's job to ensure that it is. An essential step towards safeguarding New York's water is adopting and enforcing the most protective standards for PFAS chemicals, including the lowest possible notification levels," said Eric Weltman, a Brooklyn-based senior organizer with Food & Water Watch.
"Scientific studies have shown us time and time again that standards established to supposedly protect public health on lead, arsenic, dioxin, and other chemicals were in fact putting people at risk and causing serious health effects," said Anne Rabe, Environmental Policy Director of NYPIRG. "It is incumbent on the Department of Health to learn from their terrible mistakes at Hoosick Falls and other contaminated communities where people unknowingly drank polluted water for many months. DOH must prevent future human suffering and disease, by establishing the lowest possible standard for PFAS chemicals as a group –  approximately 2 parts per trillion. Anything above that level is a serious health risk."
"All New Yorkers deserve to know that their drinking water is free from harmful contaminants such as PFAS," said Victoria Leung, Staff Attorney at Riverkeeper. "For too long our communities' health have been placed at risk without their knowledge. In addition to setting the most protective standards, the Department of Health must keep the public fully informed about what is in their drinking water."

"Every New Yorker, regardless of where they live, their race, or their socioeconomic status, deserves to have access to clean and safe drinking water," said Alok Disa, Senior Research and Policy Analyst at Earthjustice, "Thanks for the tireless advocacy efforts of residents from communities impacted by toxic PFAS, New York now has an important law on the books designed to inform all New Yorkers on public water systems of PFAS contamination – but the effectiveness of this law will be determined by how the Department of Health implements it. We urge Governor Hochul and the Department of Health to ensure the intent of the law is met by setting notification levels for PFAS to the lowest possible level."
Here are the 23 PFAS that water utilities will soon be required to test for:
·         Perfluorononanoic acid (PFNA)
·         Perfluorohexanesulfonic acid (PFHxS)
·         Perfluoroheptanoic acid (PFHpA)
·         Perfluorobutanesulfonic acid (PFBS)
·         Hexafluoropropylene oxide dimer acid (HFPO-DA)
·         Perfluorodecanoic acid (PFDA)
·         Perfluorododecanoic acid (PFDoA)
·         Perfluorohexanoic acid (PFHxA)
·         Perfluoroundecanoic acid (PFUnA)
·         11-chloroeicosafluoro-3-oxaundecane-1-sulfonic acid (11Cl-PF3OUdS)
·         9-chlorohexadecafluoro-3-oxanonane-1-sulfonic acid (9Cl-PF3ONS)
·         4,8-dioxa-3H-perfluorononanoic acid (ADONA)
·         Nonafluoro-3,6-dioxaheptanoic acid (NFDHA)
·         Perfluorobutanoic acid (PFBA)
·         1H, 1H, 2H, 2HPerfluorodecane sulfonic acid (8:2FTS)
·         Perfluoro(2-ethoxyethane)sulfonic acid (PFEESA)
·         Perfluoroheptanesulfonic acid (PFHpS)
·         1H,1H, 2H, 2H-Perfluorohexane sulfonic acid (4:2FTS)
·         Perfluoro-3-methoxypropanoic acid (PFMPA)
·         Perfluoro-4-methoxybutanoic acid (PFMBA)
·         1H,1H,  2H,  2H-Perfluorooctane  sulfonic  acid (6:2FTS)
·         Perfluoropentanoic acid (PFPeA)
·         Perfluoropentanesulfonic acid (PFPeS)

---
---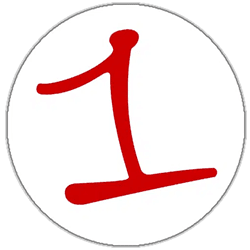 FingerLakes1.com is the region's leading all-digital news publication. The company was founded in 1998 and has been keeping residents informed for more than two decades. Have a lead? Send it to [email protected].