For most of the region the snow from the most-recent winter storm has subsided or stopped altogether. Many places in the Finger Lakes saw 4-8 inches of total accumulation. It wasn't a blockbuster winter weather event- but the blowing and drifting lake enhanced snow definitely created some challenges.
Here's a look at the remaining concerns will be for those hitting the road on the final day of this weekend:
– Lake effect snow will continue for some into the late-morning hours. Don't expect any crazy, additional accumulations. The Storm Trackers Team and National Weather Service both agree that by late-morning conditions will have significantly improved.
–  Secondary roads will remain sloppy as breezy, cold conditions hold tight for 24 more hours. There were a couple travel advisories issued overnight, but those have been allowed to expire. Relief is on the way, too. temperatures will soar on Monday into the 40s and 50s in most spots in the Finger Lakes.
– How quickly is the weather going to change now? Check out the FingerLakes1.com Weather Center for the latest forecast information- but high temperatures around 50 on Monday, with highs in the 40s on Tuesday and a chance for rain means that most of the snow that fell over the weekend will be gone soon. Temperatures will keep trending upward- with highs expected in the 60s by mid-week.
Here's a look back at this winter storm from the Finger Lakes region
Snowfall reports received as of 530 pm Sat. Highest totals by state so far (1 of 2)
VT – Derby Center 11"
PA – Burlington 10.8"
NY – Union Center 10.7"
TN – La Follette 10.6"
WV – Kenna 10"
NH – Clarksville 10"
NC – Faust 9.8"
VA – Meadowview 9"
OH – Stockport 8.5"
KY- Essie 8.5" pic.twitter.com/wRsr2bK4Cr

— NWS Eastern Region (@NWSEastern) March 12, 2022
#Weather #SnowSquall @NWSBUFFALO
Furious bad boy snow squall over #chili NY with zero visibility due to strong winds. Had yo pull over pic.twitter.com/VVjLM0FIkD

— Joseph Frascati (@joey_frascati) March 12, 2022
Tomorrow is going to be ???.
6"+ of new snow ✅
2022 Freestyle Aerials U.S. National Championships ✅
We can't wait! pic.twitter.com/RZK44Xn2RK

— Bristol Mountain (@Bristolmt) March 13, 2022
The Batavia @nysmesonet site is a great example of how quickly visibility can drop with strong winds and a sudden band of lake effect snow. These photos are only five minutes apart with dramatic change in visibility. Winds in the area are gusting over 40mph. #NYwx @NWSBUFFALO pic.twitter.com/QMNqTY2O9D

— Ethan (@wx_ethan) March 12, 2022
Angry Lake Ontario at Sunset. 3/12/22 pic.twitter.com/VbZPcogsAX

— Ray Grela (@RayGrela) March 12, 2022
Extremely heavy lake effect snow and wind in Marcellus NY @JimTeskeNC9 @WayneStormWatch @NWSBinghamton #nywx #wxtwitter #wx #snowstorm #lakeeffect #snow pic.twitter.com/3uOI1b8y9o

— Upstate Storm Chaser (@UpstateChaser) March 13, 2022
.@Ally_gallo measured 7" of snow from the storm today. Squalls coming through tonight on a gusty Northwest wind may provide up to an additional inch of accumulation. @NWSBinghamton pic.twitter.com/9S80Fl2KTx

— John Hickey (@JohnWNEP) March 12, 2022
Is that little spot of light the portal that leads to spring? @Trapper51 @EricSnitilWx @Wxandgardenguy @scotthetsko @wxbywilliams @wnywxguy @FLXJosh @rmccollo @WHEC_SPensgen @WxChristineG @joey_frascati @shepski79 @WayneStormWatch @TheGungher #flx #weather pic.twitter.com/R5FbgBYFQ4

— Tracie Marie (@TracieMariBella) March 12, 2022
Gusty Winds in Avon @scotthetsko @WHEC_SPensgen @wnywxguy @Wxandgardenguy @whec_rcaniglia @wxbywilliams @TheLCN @Leadermeister @LivingstonCtyNY @FLX_Weather @News_8 @rmccollo pic.twitter.com/2hg2Ih3edd

— Larry Tetamore (@LarryTetamore) March 12, 2022
Reporting Light Snow Birkett Landing Penn Yan Keuka Outlet #Keukalake @TracieMariBella @GarofaloWX @wnywxguy @FLXJosh @rmccollo @Wxandgardenguy @wxbywilliams @WxChristineG @EricSnitilWx @JamesGilbertWX @WayneStormWatch @Jill_Chodak @KayleeWendt @ChristinaReisWx @sheriffspike pic.twitter.com/2LaZFo3Kez

— Ed Traphagen (@Trapper51) March 12, 2022
---
---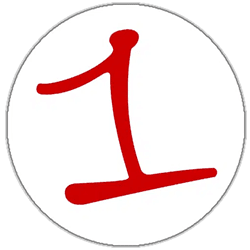 FingerLakes1.com is the region's leading all-digital news publication. The company was founded in 1998 and has been keeping residents informed for more than two decades. Have a lead? Send it to [email protected].