New York State Department of Environmental Conservation (DEC) Forest Rangers respond to search and rescue incidents statewide. Working with other state agencies, local emergency response organizations, and volunteer search and rescue groups, Forest Rangers locate and extract lost, injured, or distressed people from across New York State.
In 2021, DEC Forest Rangers conducted 426 search and rescue missions, extinguished wildfires, participated in prescribed fires that served to rejuvenate hundreds of acres of land, and worked on cases that resulted in thousands of tickets or arrests. Some of these incidents featured each week result in injuries, property damage, or even death, and starting this year, the "DEC Statewide Forest Ranger Highlights" is transitioning to a new title, "Forest Rangers – Week In Review."
"Over the last decade, as well as during the COVID-19 pandemic, DEC saw an uptick in people visiting State lands to experience New York's abundant opportunities for outdoor recreation," said DEC Commissioner Basil Seggos. "DEC's Forest Rangers are on the front lines to help visitors get outside responsibly and get home safely, as well as to protect our state's irreplaceable natural resources. Rangers' knowledge of first aid, land navigation, and technical rescue techniques are critical to the success of their missions, which for more than a century have taken them from remote wilderness areas with rugged mountain peaks, to white water rivers, and throughout our vast forests statewide."
Town of Sweden
Monroe County
Public Outreach: On March 2, Forest Ranger Lieutenant Wickens and Forest Ranger Staples participated in a job fair at SUNY Brockport. The fair included military and law enforcement tables for students to visit and learn about future careers. The job fair helps expose students who may not be aware of the wide range of career opportunities at DEC, including joining the Forest Rangers.
Town of Indian Lake
Hamilton County
Snowmobile Training: On March 4, Forest Rangers from Region 5 helped train members of the 103rd Rescue Squadron on backcountry snowmobile operations. The 103rd Rescue Squadron is a unit of the New York Air National Guard stationed on Long Island. The pararescue jumpers utilize areas in the Adirondacks to train for cold weather remote travel and overnight survival skills. Forest Rangers instruct participants in advanced snowmobile operation skills, including troubleshooting disabled snow machines, off-trail deep snow traversing, proper techniques to free stuck snowmobiles, crossing rivers and drainages, hill climbing, and towing gear and disabled snowmobiles.
Town of Long Lake
Hamilton County
Wilderness Rescue: On March 4 at 9:33 p.m., Ranger Milano responded to the scene after hearing reports of a snowmobile that had fallen through the ice on Long Lake. New York State Police (NYSP) were already at the scene and had determined none of the subjects were seriously injured. Ranger Milano drove one snowmobile off the lake to safety. The Ranger and members of the Long Lake Fire Department put cones around the submerged snowmobiles for removal when conditions improve. Resources were clear at 11:53 p.m.
Town of Mansfield
Cattaraugus County
Wilderness Rescue: On March 5 at 1:30 p.m., Cattaraugus 911 requested Forest Ranger assistance in locating a man with a disability in a vehicle stuck on an unknown seasonal road. Approximately one-half hour later, Ranger Sprague located the 66-year-old from Little Valley lying in the snow with an unstable lower leg injury near Cattaraugus State Forest. Ranger Sprague provided a hypowrap to keep the subject warm and comfortable until the Cattaraugus Fire Department arrived with its tracked UTV. The subject was transported by ambulance to Erie County Medical Center. Resources were clear of the scene at 3 p.m.
Town of Alfred
Allegany County
Rescue Training: On March 5, Forest Rangers Thaine, Krulish, Kennedy, Robitaille, and Sprague provided instruction in flat ice rescue techniques to fire department volunteers in Allegany County. The event was held at Foster Lake, an Alfred University property. Volunteers from Alfred Station, A.E. Crandall Hook and Ladder, and Andover fire departments, as well as the Allegany County search team, participated and were briefed on ice safety and response considerations. Rangers wore issued cold water rescue suits to demonstrate self-rescue, and reach, throw, and 'go' rescue methods to retrieve a victim that had fallen through the ice. The volunteers practiced rescuing the Rangers from the water using equipment from their trucks, including extension ladders, ropes, and hoses. Interested volunteers got into the water using exposure suits provided by the Rangers.
Brush Burn Ban: From March 16 through May 14, New York's annual statewide ban prohibiting brush burning is in effect. Since 2009, DEC has enforced the ban to prevent wildfires and protect communities during heightened conditions for wildfires each spring. Backyard fire pits and campfires less than three feet in height and four feet in length, width, or diameter are allowed. Small cooking fires are allowed, but only charcoal or dry, clean, untreated, or unpainted wood can be burned. People should never leave these or any fires unattended and must extinguish them. Burning garbage or leaves is prohibited year-round. For more information about fire safety and prevention, go to DEC's FIREWISE New York website.
Be sure to properly prepare and plan before entering the backcountry. Visit DEC's Hike Smart NY, Adirondack Backcountry Information, and Catskill Backcountry Information webpages for more information.
If a person needs a Forest Ranger, whether it's for a search and rescue, to report a wildfire, or to report illegal activity on state lands and easements, they should call 833-NYS-RANGERS. If a person needs urgent assistance, they can call 911. To contact a Forest Ranger for information about a specific location, the DEC website has phone numbers for every Ranger listed by region: https://www.dec.ny.gov/about/667.html
---
---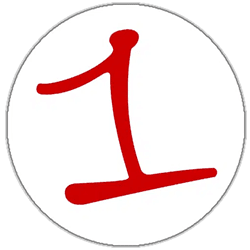 FingerLakes1.com is the region's leading all-digital news publication. The company was founded in 1998 and has been keeping residents informed for more than two decades. Have a lead? Send it to [email protected].