Administrator Isabella Casillas Guzman, head of the U.S. Small Business Administration (SBA) and the voice for America's 32.5 million small businesses in President Biden's Cabinet, visited small manufacturers, businesses, and venues in Cooperstown, N.Y. and Baltimore to highlight the positive impact that Biden Administration policies have had on entrepreneurs, small businesses, and local economies, from urban to rural. Her visits followed the President's State of the Union address which highlighted America's historically strong economic recovery, including 678,000 new jobs added in February 2022 alone.
"We're building a better America by investing in manufacturing to make more products here at home, and small businesses are helping to lead the way. As President Biden emphasized in his State of the Union address, it's a top priority of this Administration to build a more productive and resilient economy with greater capacity to deliver goods and services to the American people – one where more small businesses can compete, and where more goods get to consumers faster," said Administrator Guzman. "In large cities like Baltimore, and small towns like Cooperstown, small manufacturers are on the rise, making products that are enjoyed in their local communities and across the nation and world. I am committed to continuing to work with President Biden and my fellow cabinet members to support small businesses across the country and to help connect them with the funding and resources they need."
During the visit to Otsego County, N.Y., the Administrator was joined by Rep. Antonio Delgado (NY-19), a member of the House Small Business Committee, Otsego County Treasurer Allen Ruffles, and Cooperstown Mayor Ellen Tillapaugh. Together, they saw first-hand how manufacturers in rural New York had been impacted by the pandemic, but also stepped up to do their part to fight COVID-19. For example, Cooperstown Distillery pivoted to manufacturing hand sanitizer through its processes and distributed to organizations, people, and groups. Along with Rep. Delgado, Administrator Guzman discussed supply chain issues currently faced by manufacturers as well as recent company highlights such as increased sales with owner Eugene Marra, who indicated the distillery now sells alcohol in 20 states, Canada and Japan.
Administrator Guzman and Rep. Delgado also visited Cooperstown Bat, a small business manufacturer of game-ready baseball bats for players of all ages and the third oldest bat company in the United States. Cooperstown Bat owner Tim Haney provided a tour of the facility, which received Paycheck Protection Program and COVID Economic Injury Disaster Loan funding and discussed the process to make game use bats from wood.
The final leg of the Administrator's visit was the National Baseball Hall of Fame and Museum, a Shuttered Venue Operators Grant recipient, where she toured the Diamond Dreams Exhibit that traces women's roles in the game from 19th-century ballclubs to their present-day involvement – on the field and in baseball's front offices and broadcast booths. Its "Off the Field" section features women employed in baseball and the cultural impact of the 1992 film A League of Their Own, directed by Penny Marshall.
"Small businesses are the backbone of our upstate economies," said Rep. Delgado. "From restaurants to manufacturers, to mom-and-pop shops, local businesses are woven into the fabric of our communities and make our Main Streets what they are. That's why we needed programs like the Paycheck Protection Program and the Shuttered Venue Operators Grant program, which served as lifelines for folks during the past two years. For our communities to thrive, we must invest in our small businesses and ensure they have what they need to keep their doors open. I am glad that SBA Administrator Isabella Casillas Guzman was able to visit New York and hear directly from our small business owners. I thank her for the work she has done to support our small businesses, and I remain committed to ensuring New York's small business community has the resources and support they need."  
Earlier in the week, on March 2, Administrator Guzman and Associate Administrator of the Office for Entrepreneurial Development, Mark Madrid, joined the President of U.S. Black Chambers, Inc. (USBC), Ron Busby, on a tour of the Made in BMore Clothing manufacturing facility, a Baltimore-born clothing brand in the EMAGE Center, located in West Baltimore. The EMAGE Center is a manufacturing hub opened to introduce inner-city youth to entrepreneurship and manufacturing to eradicate crime and poverty. In addition to Made in BMore Clothing, it also houses a sorbet business called Frozen Desert Sorbet.
Following the tour, Administrator Guzman, Associate Administrator Madrid, and Busby participated in a Fireside Chat to discuss the significant policy achievements made by the Biden-Harris Administration in its first year and highlighted in the President's State of the Union address, including the American Rescue Plan and the Infrastructure Investment and Jobs Act. Thanks in large part to these programs and more, entrepreneurship has rebounded, and American small businesses will soon have access to new contracting opportunities to help rebuild our nation's infrastructure, move goods faster to market, and strengthen our supply chains.
"Today, alongside Small Business Administration (SBA) Administrator Isabella Casillas Guzman, we visited a Black-owned manufacturing plant in Baltimore to discuss how reviving American manufacturing can revitalize cities across America and the need for supply chain resiliency strategies," said Ron Busby, USBC President. "I'm especially excited about the rebirth of the pride that comes from stamping products 'Made In America' and the impact this will have on the nearly 1.9 million Black-owned businesses—which are vital to the nation's economy and are revitalizing America by creating jobs, securing access to capital, fueling innovation, manufacturing goods, and providing services that Americans need."
---
---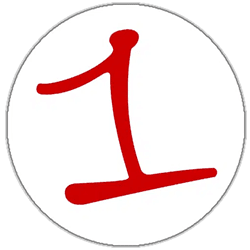 FingerLakes1.com is the region's leading all-digital news publication. The company was founded in 1998 and has been keeping residents informed for more than two decades. Have a lead? Send it to [email protected]