New York State Department of Environmental Conservation (DEC) Commissioner Basil Seggos today announced that DEC is seeking public comment on an amendment to the Campground and Day-Use Area Generic Unit Management Plan (UMP) that would support DEC's ongoing efforts to prevent the spread of harmful aquatic invasive species (AIS). The proposed amendment would help advance the construction and permanent placement of storage facilities for decontamination equipment used to remove AIS from watercraft at DEC sites.
"Recreational watercraft are a common pathway for harmful aquatic invasive plant and animal species to enter and spread in New York waters," Commissioner Seggos said. "The proposed amendment released today would advance the construction of decontamination facilities at DEC campgrounds and day-use areas to help reduce the risk of infestation. New York is a water-rich state with an abundance of lakes, ponds, rivers, and marine waters, and it's critical that we protect these waters from organisms that have the potential to wreak havoc on these valuable ecosystems."
AIS are non-native aquatic plants and animals that can cause environmental and economic harm and threaten human health. AIS have been found in many of New York State's lakes, ponds, and rivers, and these harmful species can be transported from waterbody to waterbody on watercraft and equipment.
Research shows that recreational watercraft are the greatest vector for transport and introduction of AIS throughout the U.S. DEC manages 52 campgrounds in the Adirondack and Catskill forest preserves with more than one million overnight visitors each season. The campgrounds and five special day-use areas at Lake George Beach, Prospect Mountain Highway, Hinckley Reservoir Picnic Area, Fourth Lake Picnic Area, and Lake George Battlefield Picnic Area also receive nearly 400,000 day-use visitors annually. Many of these visitors bring recreational watercraft to the campgrounds, arriving at DEC facilities from across the state, U.S., and Canada.
Watercraft inspection stewards provide education and outreach to many boaters at DEC campgrounds. The stewards offer voluntary inspections and boat washes using special decontamination units that have high pressure and hot water to dislodge and remove AIS from the watercraft and trailers. Currently, decontamination units are housed in sheds that are placed seasonally. Moving the temporary sheds at the end of each season is challenging and can damage the equipment. The proposed amendment would advance DEC efforts to construct storage facilities at campgrounds and day-use areas in the Adirondack and Catskill parks to store decontamination equipment.
The draft amendment is posted on the DEC website at https://www.dec.ny.gov/outdoor/camping.html. Copies of the draft amendment are available by calling (518) 457-2500. Public comments on the draft amendment are being accepted through April 2, and can be submitted by mail or email to: Josh Houghton, NYS DEC Bureau of Recreation, 625 Broadway, Albany, NY 12233-5253, Email: [email protected].
DEC reminds water recreationists to do their part in protecting New York's waters from AIS by remembering to clean, drain, and dry watercraft and equipment. Taking proactive steps such as cleaning off fishing tackle, removing aquatic vegetation from rudders, disinfecting boat hulls and water compartments, and properly disposing of bait, significantly reduces that risk. For more information, go to https://www.dec.ny.gov/animals/48221.html.
---
---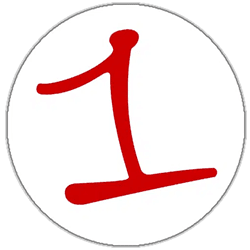 FingerLakes1.com is the region's leading all-digital news publication. The company was founded in 1998 and has been keeping residents informed for more than two decades. Have a lead? Send it to [email protected]