Parents, child care educators and advocates held rallies and press conferences in several cities across New York on Wednesday, calling on New York State's leaders to support investing $5 billion in this year's state budget in a universal child care system for New York.
The statewide Child Care Day of Action, which saw events in cities including Albany, Utica, Buffalo and New York City, comes as New York's child care system faces a moment of reckoning. The pandemic proved beyond doubt the great need that exists for more accessible quality child care, and how difficult it is to balance work with the constant monitoring and supervision that children need. Families are struggling to find affordable, accessible care for their children, while many providers, unable to earn a living wage, are leaving the profession or closing their doors. Our current child care system disadvantages women of color, in particular — both as parents, disproportionately unable to access care, and as child care educators, many of whom are women of color, and so poorly compensated for the care they provide that many live in poverty.
Participants in Wednesday's events are calling for a commitment from Governor Hochul and the New York State Legislature to include $5 billion in this year's state budget to help create a universal child care system for New York's families. There is no better way to invest part of the state's multi-billion dollar surplus: Child care provides countless developmental and educational benefits to children, which alone should be reason enough to support investment in a more affordable, accessible child care system that can serve more families and children. But investing in child care is also good for our economy. Investments in early childhood are a form of economic development, with up to $16 in benefit each year for every dollar spent.
"Child care is essential to the growth of our communities. For our families to thrive and our economy to be healthy, we need to ensure that everyone has access to quality child care. We need to make sure that program providers and teachers are being compensated for the important work and service they provide for New York's families. AQE stands with parents, providers, and child care teachers in calling on New York State to invest $5 billion for universal child care," said Stevie Vargas, Campaign Coordinator, Alliance for Quality Education.
"Affordable child care isn't just for parents and guardians. Younger children need safety, they need consistency. Older children need the opportunity to begin a more independent life like socializing or getting a job or even preparing for life after high school like college or trade schools. The pros would far outweigh the cons for generations," said Megan Eichele, social worker, Niagara Falls.
"Parenting is hard, especially as a single parent. When there are ways our government could be helping parents and children, they should be doing everything they can," said Steve Penn-Lax, a parent in Buffalo.
"Families in Central New York need reliable, high quality, affordable child care and child care providers need stable income and opportunity for growth. For too long, affordable and quality child care have been far out-of-reach for low- and middle-income families, and, for too long, the state's diverse child care workforce has been dramatically under-compensated and under-supported. Universal child care will provide all kids in New York a fair chance to thrive," said John Furman, advocate, Central New York.
"The legislature has the opportunity to provide quality care and early education to children regardless of income level with universal childcare — the question is, will they work to create a system which leaves out protections for some children, or work toward a compassionate system for all?" said Matthew Mackey, social justice advocate and member of Citizen Action of New York in the Hudson Valley.
"When we don't have equitable access to quality universal childcare, we undermine our whole community. Society is better off if women can reproduce when they choose to, when they are ready to. Humankind needs the next generation of citizens and yet we refuse to make the sacrifices necessary to support that initiative. With just $5 billion in the state budget we could start building a universal childcare system and ensure that mothers can work when they choose to and that all children have access to quality education," said Alycia Bacon, community organizer with Mothers Out Front and member of Citizen Action of New York.
"Universal childcare is the future for the economic and social success of our youth, particularly in the African American community. That's why we need nothing less than a $5 billion investment across our state," said Enoshja Ruffin, a single parent in Utica.
---
---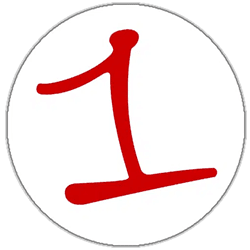 FingerLakes1.com is the region's leading all-digital news publication. The company was founded in 1998 and has been keeping residents informed for more than two decades. Have a lead? Send it to [email protected].