SUNY Cortland botanist Michael Hough recently discovered a new species of orchid in the wetlands surrounding a polluted lake near Syracuse.
Last month, Hough and a collaborator announced the discovery of the first native New York orchid to be identified in many years in a paper published in The Native Orchid Conference Journal. The discovery, in the genus Spiranthes, is a north American perennial informally called "Ladies'-tresses," which is part of the orchid family.
The patch of the previously unidentified Spiranthes, with its single spikes of spiraling, curly white flowers, was sitting in one of the many marshy areas near Onondaga Lake, a federal Superfund site less than an hour's drive north of Cortland.
"We went over the whole state collecting things, and this is one of the last places that we checked," said Hough, referring to his field work with Matthew Young, a songbird researcher at the Cornell Lab of Ornithology who is also president and founder of the Native Orchid Conservation Network.
"It is difficult to describe but has characteristics of two other species," Hough said of the orchid. "It grows in dry, open, acidic habitats and has somewhat yellowish flowers, but is otherwise very similar to other members of the genus. It is often necessary to dissect the flowers to confirm the identity with confidence. Many members of the genus Spiranthes are referred to as 'cryptic species' because they superficially look alike.
"And we saw this orchid and decided, 'This didn't look like anything else,'" Hough said.
Hough and Young carefully picked several of the stalks and their ring of leaves, leaving behind the roots so the plant can continue to grow in that spot.
A few of the pieces were used for laboratory testing at Cortland and DNA analysis at Cornell University. The rest became part of the Cort Herbarium.
"We did the genetics on it and it turned out to be something new," Hough said.
They then looked back to a 1982 paper by Charles Sheviak, who was with the New York State Museum, and saw illustrations of what appeared to be the same plant. Sheviak had not conclusively identified it as a new species, and therefore had not given it a name.
So Hough and Young readily landed on a name for the new plant: Spiranthes sheviakii.
"We actually have quite a diversity of orchids around here," Hough said. "Onondaga County, orchid diversity is one of the things it was known for. We've lost two or three of them, so that's one of the exciting things about finding these, because now there's a new one."
Hough posts his findings on the New York Flora Association Blog and maintains his own blog called Plants of the Northeastern United States.
"It's the whole reason I went to college and went back to college," said Hough, a graduate with his M.S. in plant ecology from the SUNY College of Environmental Science and Forestry. "I wanted to learn about plants. I was interested in identification and naming them. I get excited about it because it's neat."
---
---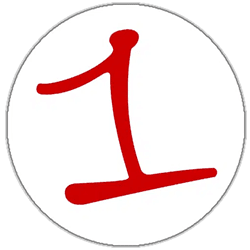 FingerLakes1.com is the region's leading all-digital news publication. The company was founded in 1998 and has been keeping residents informed for more than two decades. Have a lead? Send it to [email protected].