A New York State Supreme Court Judge in Nassau County says Governor Kathy Hochul did not have the authority to enact a statewide mask mandate.
The judge ruled the mask mandate unconstitutional. The mandate was on shaky ground from the start– after Hochul admitted they would not enforce elements of the public mask mandate, and instead would rely on counties to enforce.
Judge Thomas Rademaker wrote that the state legislature ultimately has authority over enacting rules like a mask mandate.
"There can be no doubt that every person in this State wishes, wants, and prays that this era of COVID ends soon and they will surely do their part to see that is accomplished," Rademaker wrote in the decision. "However, enacting any laws to this end is entrusted solely to the State Legislature."
While many have thought about the mask mandate in public, business settings- the bigger impact likely comes to schools who will be left scrambling by the court ruling.
Hochul's mask mandate includes a requirement for all students and staff in schools to be masked. In fact, it was one of the first actions she took as Governor when stepping into the role after Former Governor Andrew Cuomo's resignation in August.
She released a short statement following the ruling, expressing her opposition. "My responsibility as Governor is to protect New Yorkers throughout this public health crisis, and these measures help prevent the spread of COVID-19 and save lives," Hochul said. "We strongly disagree with this ruling, and we are pursuing every option to reverse this immediately."
Does this mean the mask mandate is dead in schools?
Not yet. Late-Monday it became clear that given the state's intent to appeal the judge's decision- the state Education Department would not change the masking rule.
However, school leaders are watching the situation play out.
Will businesses stop making customers wear masks?
Some businesses, like gyms, say they are looking forward to the maskless days of the future because the mandate has meant lost business. "We saw a ton of people who were sort of on the fence who didn't want to come back to fitness just yet because they just didn't want to exercise in a mask," JJ Potrikus, area manager of Blink Fitness told News10NBC. He recalled the days in early- and mid-2021 when those who wanted to join, opted against it because of the mask mandate- until it ended.
However, countless businesses across the Finger Lakes and Central New York have opted out of enforcing the mandate. Even larger chains like Wegmans, Target, and Walmart have signs up- but no enforcement for maskless customers.
As has been the case throughout the last 2-3 months, some businesses will likely continue mask-wearing policies. But that will largely be a burden for individual businesses, and not for county entities or New York State to govern.
Will Governor Hochul attempt to extend the mask mandate?
It's unclear. The Governor was vague about whether the mask mandate would be extended at the end of the month when it's set to expire.
Some wonder if this court decision will help that process along.
---
---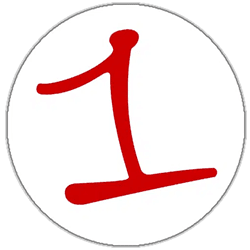 FingerLakes1.com is the region's leading all-digital news publication. The company was founded in 1998 and has been keeping residents informed for more than two decades. Have a lead? Send it to [email protected].