What's on tap for New York after its first budget of the Hochul Administration was released? On Tuesday, Governor Kathy Hochul issued her first annual spending proposal. Enjoying front-runner status in an election bid for a full-term following former Governor Andrew Cuomo's exit last summer, Hochul attempted to address a number of high-profile issues for voters of all stripes.
The $216 billion spending proposal includes measures to address property taxes, school and education aid, and housing issues.
Editor's Note: These items are not ranked in order of importance, and everything is subject to debate among lawmakers, who have to agree. 
New York Forward would help rural downtowns
Hochul proposed the creation of a new program that would allow regional economic development councils to select villages or hamlets to receive state funding. This program would be similar to the Downtown Revitalization Initiative, which has largely helped the bigger players in each region. Under the proposal, each village or hamlet would be eligible to win $10 million.
Downtown Revitalization Initiative continues
The state's DRI program would also continue under the Hochul budget proposal. Winners would continue to net $10 million to spend on making their community better. The issue with this program, especially as it pertained to the creation of the New York Forward program, is that 'water connectivity' has been a central component. Big DRI winners in recent years have had bodies of water to incorporate into plans- such as Seneca Falls, Geneva, Newark, Auburn, and Penn Yan. Downtown spaces that don't have this water element have seen challenges getting serious consideration.
Bolstering infrastructure is a priority
Hochul suggested $1 billion be added to the overall multi-year capital plan for bridges. Advocates called that a major win, as the state continues to deal with aging infrastructure.
Property tax relief could arrive in 2022
One proposal would allow homeowners to cash in on a tax credit worth approximately $1,050. It would apply to homeowners of qualifying homes, who make less than $75,000 per year. The tax credit would come in the fall if it's included in the final budget.
Healthcare workers could get bonuses
Staffing shortages at hospitals and healthcare facilities were an issue before the pandemic. Now, Governor Hochul wants to see $1.2 billion for bonuses and better salaries for healthcare workers.
Healthcare facilities could get upgrades
On top of bonuses, Hochul's proposal would include $1.6 billion for upgrades to healthcare facilities. It's not entirely clear what this entails, or if it will address the lack of facilities in rural areas of the state, which were quickly challenged by COVID-19 cases as they surged during the pandemic.
Bills stadium a huge question
While many expected to see the Buffalo Bills' stadium funds included in the state budget proposal- that was not the case. "There hasn't been any determination because we don't have a dollar number of what the contribution would be yet," state budget director Robert Mujica said after. "Those talks are ongoing. There's not an appropriation for that."
Education aid gets a big boost
There would be $2.1 billion more in education aid for districts under the Governor's proposed budget. This has been an annual issue for the state. While the state is working with limited funding, critics of education aid distribution say the system itself needs fixing.
More money for college students
It's unclear how the Excelsior Scholarship will be built into this upcoming budget. However, Hochul did say that she wanted to extend the Tuition Assistance Program for part-time students and those who are incarcerated. There was a total of $1.5 billion called for SUNY and CUNY institutions overall.
Simplifying how local municipalities deal with sales tax
Another proposal would allow cities and county governments to keep their sales tax rates at current level, or increase it up to 4%. This might sound a little complicated, but in essence, it puts power back in the hands of the municipality, rather than requiring an elaborate process to play out between the local governing body- and its lawmaker representative in Albany.
More commercial casino licenses
Hochul proposed paving the way for downstate casinos in the New York City region. If it were approved, the move would accelerate the timeline for the state's stock of publicly recognized casinos. The state has also seriously expanded gambling laws in New York. The concept is straightforward: Downstate casinos could be a big revenue generator for state government.
Addressing gun violence
A total of $224 million was announced for programs to reduce gun violence in New York. Specifics were not released or outlined in the budget presentation.
Substance abuse also targeted
Substance use disorders are a growing concern. Even before the pandemic it was something that many state lawmakers and healthcare officials agreed needed work. Now, $400 million would be spent to build out better substance abuse programs across the state.
Access to child care
Gaining access to child care is important. Spending would be increased by $1.4 billion under Hochul's plan. Specifics were not outlined, but these issues were exacerbated by the coronavirus pandemic, as parents were forced to choose between staying home to care for children, or head back to work. Many child care facilities were forced to close during the pandemic, too.
Rental assistance still uncertain
After Hochul's speech on Tuesday, it's not entirely clear how the state will handle issues around rental assistance. The Emergency Rental Assistance Program was largely funded through federal money. No specific state program was discussed to supplement, and the federal government doesn't seem eager to hand out more. This item will likely be debated among lawmakers as they negotiate a final budget package with Governor Hochul.
People leaving New York are a concern
The state is setting some broad focus on New York's declining population. While specific policies were not outlined, it's a major concern. Especially the loss of wealthy New York City residents who play an outsized role in contributing to the state's tax revenue.
Pandemic recovery will be expensive, but unclear how it's achieved
There was plenty in Hochul's state budget proposal to address recovering from the coronavirus pandemic. The budget included $2 billion for 'recovery initiatives', which remained vague and/or unclear at completion. The Governor's website also did not go into great detail regarding this part of the plan.
Taxing the ultra wealthy not included
Many progressives have called for taxes on the ultra wealthy. That wasn't included in Hochul's state budget address, which led many to believe she wouldn't support one. Given that she's also the perceived front-runner in the race for Governor among Democrats, it also doesn't seem like she would need to move further left in policy.
Progressives say there isn't enough change
Gloria Mattera, co-chair of the state Green Party says Governor Hochul's budget was lacking in some pretty significant ways. Most notably, in terms of income inequity. "Gov. Hochul's budget is, unfortunately, more of the same in a state hungry for change," she said. "Her budget does little in addressing massive income inequality in New York, which leads the nation in that sobering statistic. There are no new tax increases on the wealthy proposed or a financial transactions tax on Wall Street. Instead, Hochul proposes a tax cut."
2 million jobs went away
The state lost approximately 2 million jobs at the start of the pandemic. While the proposed state budget is expensive, it doesn't do anything to immediately get the state's private sector job market flush again. Around two-thirds of those 2 million jobs have been refilled. That's a major issue that lawmakers are likely to address, as 'Help Wanted' signs line most businesses.
---
---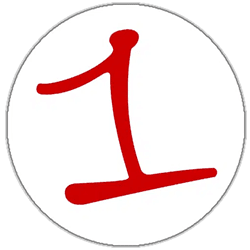 FingerLakes1.com is the region's leading all-digital news publication. The company was founded in 1998 and has been keeping residents informed for more than two decades. Have a lead? Send it to [email protected].