Governor Kathy Hochul delivered her first State of the State address Wednesday. As is customary, a number of lawmakers and interest groups weighed in with their thoughts on the speech. Here's a sampling of reaction we've received in the FingerLakes1.com newsroom:
State Senator Pam Helming
"Speeches like the State of the State are meant to be hopeful, and I am hopeful for the future. The devil is always in the details and I'll be looking at them closely.   
"There are things we need to do immediately, including stabilizing our health care system and hospital and nursing home workforce, and finally getting our rural communities the public health resources they need. The state has just expanded COVID testing sites to SUNY campuses. How about a testing site at Finger Lakes and Cayuga community colleges?  
"I share the commitment to boosting our economy and workforce. This should include significantly reducing unemployment costs for small businesses, and manufacturing more critical products in New York State, including PPE.   
"Accelerating the scheduled middle class tax cuts is great – let's also provide additional meaningful relief to taxpayers and homeowners.   
"In the face of rising violent crime across our state, it is more important than ever to protect public safety and back our law enforcement and first responders.  
"Our children's mental health is another priority for me and I was pleased to hear the Governor mention this in her speech. We must keep our kids in school and support all aspects of their health and well-being.  
"As we begin a new legislative session, I will keep fighting for the 54th District and a stronger New York."
Assemblyman Brian Manktelow
"Something that really piqued my interest was the governor's vow to bring more transparency to our government and end the practice of three men in a room. If she really wants to end this, I am curious to see if she will start including representatives from the minority conferences in budget negotiations and other important discussions this year. In regard to the current health care crisis, which she has only added to, she offered no immediate solutions to help our struggling health care workers. Instead, to fill in the gap, she wants to bring in people from outside of New York, rather than working with providers to find an in-state solution.
"Instead of reducing regulations, mandates and government oversight, as well as revamping workman's compensation, she is proposing new tax credits which won't always be beneficial to those who are struggling to stay in business. Lastly, once again, rural communities, especially ones like those in the 130th Assembly District, were left out, and the focus was mainly on how to improve major cities."
Senator Tom O'Mara
State Senator Tom O'Mara (R,C,I-Big Flats) responded to Governor Kathy Hochul's inaugural State of the State message to the Legislature today by warning that state leaders could be eyeing long-term plans for higher and higher state spending that, in the long run, will require higher and higher taxes, more state borrowing, and an unsustainable debt burden for future generations of state and local taxpayers.
O'Mara cautioned that the vision that Hochul and legislative leaders are laying out for the future of New York could spell even harder times ahead for state and local taxpayers, small businesses and manufacturers, and already hard-pressed upstate communities, economies, and workers.
O'Mara said, "State government is still largely being driven by Hochul executive order and that needs to end as soon as possible.  First and foremost, the Legislature needs to reclaim its decision-making authority for this critical legislative session ahead of us.  I have stressed throughout the COVID-19 response over the past two years that we need an open and full discussion on the best ways to move forward for this entire state, upstate and downstate. It requires a restructuring of New York government, strengthening the state-local partnership, and getting to work rebuilding New York with the right priorities and long-overdue commonsense reforms, especially fiscal responsibility.  Right now what I'm hearing from Governor Hochul and legislative leaders is setting the stage for an ongoing spending spree in the years ahead.  That's going to demand more and more revenue, including higher taxes and more borrowing."
O'Mara added that he looks forward to joining his Senate Republican colleagues throughout the new legislative session to put forth strategies to ensure that upstate regions don't get left behind.
"The loudest alarm throughout the past decade is that New York State remains one of America's highest-taxed, most expensive, most debt-ridden and overregulated states — with one of the worst business-friendly climates in the nation to boot," O'Mara said. "Even after the hard road we've all been on, it's mind-boggling that the governor and top legislative Democrats can still keep talking about bigger and bigger state government spending. One-party control of state government has already produced billions of dollars of short- and long-term spending requiring billions of dollars in new taxes, fees, and borrowing for future generations of state and local taxpayers.  The short-term pursuit of their hard-left, extreme-liberal political agenda appears to be the priority over a long-term, sustainable future for upstate, middle-class communities, families, workers, and taxpayers."
O'Mara and his Republican colleagues want to begin setting rebuilding priorities for post-coronavirus government in New York throughout the coming year and into the foreseeable future.
They are discussing and developing strategies for upstate's post-coronavirus communities and economies focusing on several cornerstones including the steady reopening and rebuilding of increasing numbers of economic sectors, regulatory and tax reform, and mandate relief, among others.
O'Mara said, "New York remains one of the highest-taxed states in America.  We are one of the most overregulated states in the nation.  Our local governments and local property taxpayers continue to foot the bill for one of the country's heaviest burdens of unfunded state mandates.  Still, the so-called progressive vision does not emphasize broad-based, lower taxes for workers and employers.  Nothing about the pitfalls of overregulation or the drain of unfunded state mandates on counties and local property taxpayers.  What about the high cost of living that is driving people, especially young people, out of Upstate New York?"
O'Mara said that he would keep working with his legislative colleagues across the Southern Tier and Finger Lakes regions to keep attention focused on unfunded state mandates, job-killing state regulations, and a state and local tax burden that hurts family budgets and keeps New York's business climate one of the worst in the nation.
The next key benchmark arrives later this month when Hochul begins rolling out her 2022-2023 state budget proposal.
O'Mara will continue to serve as the Ranking Republican member of the Senate Finance Committee.
Assemblyman Phil Palmesano
"Gov. Hochul delivered the annual State of the State Address today. I hope for and expect more specific details about her agenda when she presents her Executive Budget proposal later this month. Unfortunately, many issues plaguing our communities were just glossed over or not mentioned at all. Prices are increasing on everything from gas to groceries, inflation is out of control, crime is going unchecked as people do not feel safe in their neighborhoods and mandates are being handed down unilaterally with no consultation or approval from the Legislature.
"My Minority Conference colleagues and I have introduced legislation that will directly address the issues we face. Our Inflation Relief and Consumer Assistance Plan (A.8481) would put hard-earned dollars back into your pockets by slashing sales taxes for two years. The plan would bring immediate relief at the pump, on grocery bills and home costs.
"Our Restore Order Anti-Crime initiative would keep violent criminals off the streets. Out-of-control 'bail reform' laws are putting offenders back on the streets where they are re-offending. We need to give judicial discretion back to our judges with respect to bail. The initiative also requires a unanimous vote from the parole board when considering early release.
"It is also imperative that legislation (A.7524A) be passed to provide a full, transparent and detailed true cost-benefit analysis of the Community Leadership and Climate Protection Act (CLCPA) to show the public–families, farmers, small businesses, manufacturers, etc. what it will actually cost them in dollars and cents before fully implementing the CLCPA. The public deserves to know the true financial impact implementation of the CLCPA will have upon them, their families, our businesses and the economy as a whole.
"In addition to this common-sense legislation, we must make sure federal funding is distributed evenly throughout the state. Infrastructure in the Southern Tier and Finger Lakes regions must be given the same attention as infrastructure downstate, such as the MTA.
"We must also make sure we are fighting on behalf of our most vulnerable New Yorkers – individuals with developmental disabilities. The pandemic has hit this community especially hard and their care, services, quality of life and the direct-support professionals who care for them will continue to be a central focus of mine and must be a top priority for the Legislature this session.
"It is time that we work together to find common-sense solutions. New Yorkers are fleeing the state due to tax-and-spend policies, unchecked crime and unilateral mandates from the governor's office. I am proud to offer solutions to these problems and hope the governor will work with us in a bipartisan manner for the benefit of all New Yorkers."
Assemblyman Jeff Gallahan
"I have been a strong advocate for the implementation of term limits and I am encouraged by Gov. Hochul's announced plan to implement term limits for statewide elected officials. With this announcement, it is my hope that the governor will work with all New Yorkers to make better legislative decisions, including repealing the disastrous bail reform law plaguing New Yorkers. Bail reform has prioritized criminals over victims and increased violent crime in our community. While New Yorkers live with rising crime and a lack of COVID-19 testing options, the governor gave few details on how and when she plans to address these issues. They cannot be ignored any longer. I look forward to working with my colleagues throughout this legislative session to hold our government accountable, combat the rise in crime and restore common sense to our state government."
Sara Ravenhall, County Health Officials of New York 
"As a former local official Governor Hochul understands the challenges that local governments face and how the State can best help meet those challenges. Her inaugural State of the State address was a clear demonstration of that awareness and of her commitment to transparent and cooperative governance.
"Her address also was a wonderful and welcome return to the Assembly Chamber, but it was a chamber largely empty due to the appropriate compliance with COVID-19 protocols. As such, it was another unmistakable indication that public health must be at the very top of our state's priorities. We must do all we can to be continually prepared.
"We look forward to seeing the Governor's action plan in her forthcoming Executive Budget proposal, and we are eager to continue to partner with her team and the professionals at the state Department of Health to ensure our public health system is appropriately resourced and fully prepared to meet the many public health threats we encounter today, and those we undoubtedly will encounter in the future."
"As the Governor said: 'A once in a life time pandemic requires a once in a lifetime response.' We agree wholeheartedly, and believe that an historic response must include strong State support for local health departments who have been on the front lines of the pandemic since it began, alongside healthcare workers and first responders."
To learn more about NYSACHO's 2022 state budget priorities, see the "PREPARE Act" at:
https://www.nysacho.org/wp-content/uploads/2021/12/PREPARE-Act-Canva_12.22.21.pdf
---
---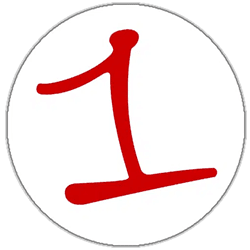 FingerLakes1.com is the region's leading all-digital news publication. The company was founded in 1998 and has been keeping residents informed for more than two decades. Have a lead? Send it to [email protected].