States and cities are taking it upon themselves to send out stimulus payments or checks to residents.
This is a way of helping vulnerable residents in different areas throughout the country.
Many Americans welcome these payments after the pandemic negatively impacted them and their families financially.
Here are 12 states and cities offering Americans Universal Basic Income or stimulus payments
California is offering residents up to $1,100 stimulus checks
These checks are part of the Golden State Stimulus II program that helps over 9 million residents.
In order to qualify, residents must made under $75,000 and be residents of the state who filed their 2020 taxes by Oct. 15, 2021.
The last round just started going out to residents with zip codes ending in 938-999 and will continue until Jan. 11, 2022.
Florida is sending teachers stimulus payments
First responders and teachers were sent payments worth $1,000 in Dec.
This was for their dedication to working during a pandemic.
In all, 175,000 teachers and 3,600 principals benefitted from the payments.
Maine is sending 5000,000 residents $285
The one time payments started going out in Nov. and went to residents making under $75,000 filing single or $150,000 filing married.
The payments will be sent through the end of 2021.
In Maryland, the RELIEF Act is giving qualifying residents up to $500
The RELIEF Act sent families that claimed the earned income tax credit checks worth $300-$500 each.
422,531 residents qualified, but 7,811 checks were returned.
Maryland is working to get those checks back to the residents who they belong to.
Seattle residents could get as much as $3,000 under the Seattle Relief Fund
The deadline to apply was Nov. 15.
Residents making under 50% of the Seattle area median income could qualify.
Columbia, South Carolina has started a UBI program for low income fathers
Fathers who qualify are getting $500 per month loaded onto a debit card.
The program will last 12 months and be studied after to see the impact of guaranteed income on low income individuals.
Chicago started a UBI program that gives families $500 per month
The program is for randomly chosen families making under $35,000.
There is no application process.
New Orleans is tackling their financial literacy issue with $350 monthly payments
Young adults and teens are getting $350 per month to learn to manage their money better.
They must be between 16 and 25, unemployed and out of school.
The payments will last 10 months.
Pittsburgh is giving 200 households $500 per month
This will go on for two years.
Payments will start next year.
Santa Ana started giving its poorest neighborhoods cards worth $300
These cards were hand delivered or letters were sent to people who could pick them up.
2,700 have been sent so far but there are 20,000 that need to go out.
42% of Santa Ana residents qualify.
New York City is giving residents $100 if they get their booster shot
Today is the last day for residents to go to a city operated clinic to collect the $100.
Within 5 days after the booster shot you will get your payment.
Minnesota is giving refunds worth $584 to residents who paid taxes on their unemployment benefits
After the government made the first $10,200 of unemployment benefits untaxed, Minnesota did the same.
524,000 people have seen their refunds so far and the state plans to continue to send them through the end of the year.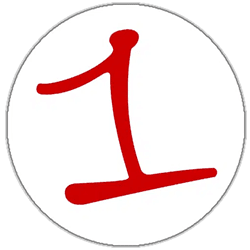 FingerLakes1.com is the region's leading all-digital news publication. The company was founded in 1998 and has been keeping residents informed for more than two decades. Have a lead? Send it to [email protected].