On Monday the Centers for Disease Control and Prevention issued new guidance, shortening quarantine and isolation for many Americans who test positive for COVID-19. 
Under the new recommendations, isolation will only be required for 5 days instead of 10 days — if the person who tests positive is asymptomatic. If the person is symptomatic, or becomes symptomatic during isolation — then the traditional 10-day clock will apply.
The state had already joined federal leaders last week recommending a shortened quarantine and isolation period for those who work in healthcare, restaurants, and grocery stores.
"Not all of those cases are going to be severe. In fact many are going to be asymptomatic," CDC Director Rochelle Walensky told the Associated Press. "We want to make sure there is a mechanism by which we can safely continue to keep society functioning while following the science."
The new recommendations also indicate that those who test positive, but then test negative after — can return to work after 7 days if they don't have symptoms at that point.
Isolation and quarantine guidance is complicated: What does each mean? How to follow the rules?
Here's how isolation works, according to the CDC:
Isolation applies to those who test positive for COVID-19. Whether you're vaccinated, unvaccinated, or boosted — the rules are the same.
Isolation begins the day you test positive.
Infected person(s) should go into isolation for 5 days, instead of 10.
After five (5) days, if symptoms have disappeared you can return to normal activity, but must wear a mask.
If you still have symptoms after five (5) days, stay home until you feel better, then return to normal activity wearing a mask in public.
Here's how quarantine works, according to the CDC:
Quarantine rules apply to people who were/are in close contact with an infected person, but have tested negative.
Quarantine begins the day a person(s) is alerted they may have been exposed to a COVID infected person.
Only those who get a booster shot can skip quarantine if they wear a mask for 10 days.
Quarantine can also end if the person has not tested positive after 5 days.
That's a major change, because previously those who were fully-vaccinated, were able to skip quarantine. Now, those who got their first series of shots are no longer considered fully-protected, and will now need to undergo a 10 day quarantine period.
Why did federal health officials make the change? What's the risk?
Suspending both isolation and quarantine after five days is a significant change. That comes with some risks, according to experts. But the change is largely driven by the extensive data showing that people are most contagious with COVID-19 (no matter the strain) in a five day window before and after the positive test. For example, if a person tests positive today, they were likely shedding most over the preceding 48 hours, and following 72 hours.
Dr. Aaron Glatt, a New York physician who is a spokesman for the Infectious Diseases Society of America says this comes with risk. "If you decrease it to five days, you're still going to small but significant number of people who are contagious," he explained. That's why masking is so important.
What is New York State doing in response to the new data? Governor Hochul says it comes down to following the science.
"As we battle this winter surge, we will keep following the data and science-based public health policies to protect New Yorkers," Hochul said in a statement after the CDC recommendation. "That's why on Friday I announced guidance to shorten the isolation window for our critical workforce from 10 to 5 days, and I want to thank the Centers for Disease Control and Prevention for now updating its guidance to shorten the recommended time for isolation from 10 to 5 days for everyone who is asymptomatic, as long as they wear a well-fitting mask."
She called it a 'critical step' to supporting small businesses, critical industries, and essential services as the state "gets through" the new variant and winter surge of Omicron.
What are business owners saying about the reduction in quarantine and isolation?
Joe Squalli, who owns Rooney's restaurant spoke with News10NBC about the dynamic small business owners in the restaurant industry are facing. Recently, one of his employees tested positive, which resulted in isolation. It lasted 10 days. "Ten days is a challenge to have somebody to make up for the, for not having enough staff, and 5 days that's manageable," Squalli said.
Here's the thing, though: Guidance is just that – a recommendation. Kim Harding, a partner with Nixon Peabody said companies can still use discretion when it comes to that guidance, if they want to stay on the side of caution. "If employers are concerned about potential continued exposure in the workplace, or the infectiousness of particular employees they can certainly require a negative test, or require extended quarantines, or isolations prior to return to the workforce," she added.
What do the new measures mean for schools?
This is still unknown. During her press conference on Monday, Gov. Hochul said that 3 million COVID-19 tests will be distributed across the state for school districts to keep students in school.
"The kids will be going back to school," Hochul said. "We have a strong public interest in keeping our kids in school. We went through the social experiment of keeping them isolated… The results are now showing that the learning did not continue the way it should have, as well as the emotional effect and the toll it's been taking."
Hochul also encouraged parents to get their children vaccinated, as the number of pediatric COVID cases in hospitals across New York increase.
---
---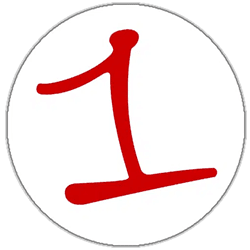 FingerLakes1.com is the region's leading all-digital news publication. The company was founded in 1998 and has been keeping residents informed for more than two decades. Have a lead? Send it to [email protected].