Seneca Falls School Superintendent Jeramy Clingerman is warning parents about the potential for short term school closures in the wake of increasing COVID-19 case numbers and the discovery of a new COVID variant.
In a letter to parents, Clingerman said bus driver or faculty/staff shortages could lead school buildings to close and go to remote learning.
He urges parents and student to practice safety measures, such as mask wearing and social distancing. The full letter to school families is below:
Dear Families,
I hope this message finds you well. I want to start by saying thank you for all that you do to support your child(ren) and the district. We are now 14 weeks into the school year and I could not be more proud of our faculty, staff, administrators, students and parents. It is a lot of work to support students in the learning process. As educators, we appreciate parents talking to their child(ren) daily about school, checking SchoolTool and other computer programs to see what students are working on or how they are performing. Students are never too old to have these conversations. We also appreciate parents contacting teachers, counselors and/or administrators when you have a concern about your child(ren)'s academic performance and/or social and emotional needs.
This message is also a reminder to be prepared for a possible short-term closure as we see a rise in positive cases in our region and across the state.  As we have learned through this pandemic, there are many unknowns and the need to make quick decisions based on unexpected circumstances or things changing quickly. With faculty/staff quarantines and absences due to common illness, we could be faced with a situation where we are forced to implement 1-2 days of remote instruction for a building or district-wide. For example:
If we were short bus drivers and could not fulfill all routes, we would be forced into a district-wide distance learning model for the day.
If a building does not have enough faculty/staff and substitutes to cover faculty absences, the building may be closed for the day and implement a remote learning model for all students in that building.
I'm sharing the above information because there have been days recently where covering all roles and responsibilities has been extremely difficult. I want to thank all of our faculty, staff and administrators for stepping up and going above and beyond to continue providing opportunities for our students. Thank you as well to our substitutes who are vital to our operation as we could not make it all happen without them.
A few reminders:
– Health and Safety
– When ill, don't come to school or be around others outside of your household
– Make sure you are completing the daily healthy screening (Parent Square) and following protocols when experiencing symptoms (Symptomatic Individual With No Known Exposure)  https://www.senecafallscsd.org/district/covid-19
– Social distance
– Wear a mask whenever inside
– Wash hands/sanitize regularly
– Avoid social gatherings
In the event of a closure
Please reference our Continuity Plan on our website- 2021-2022 Continuity of Education Plan
https://www.senecafallscsd.org/district/covid-19
Be prepared for:
– A 1 day closure
– Short-term 2-5 day closure
– Extended Closure (more than 5 days)
– It is important for families to have a plan for those students who will need supervision during a building closure
Let's continue to work together to keep everyone healthy and safe.
Again, thank you for all that you do and for being partners in the growth of our children.
With Gratitude,
Jeramy Clingerman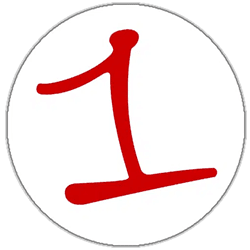 FingerLakes1.com is the region's leading all-digital news publication. The company was founded in 1998 and has been keeping residents informed for more than two decades. Have a lead? Send it to [email protected]