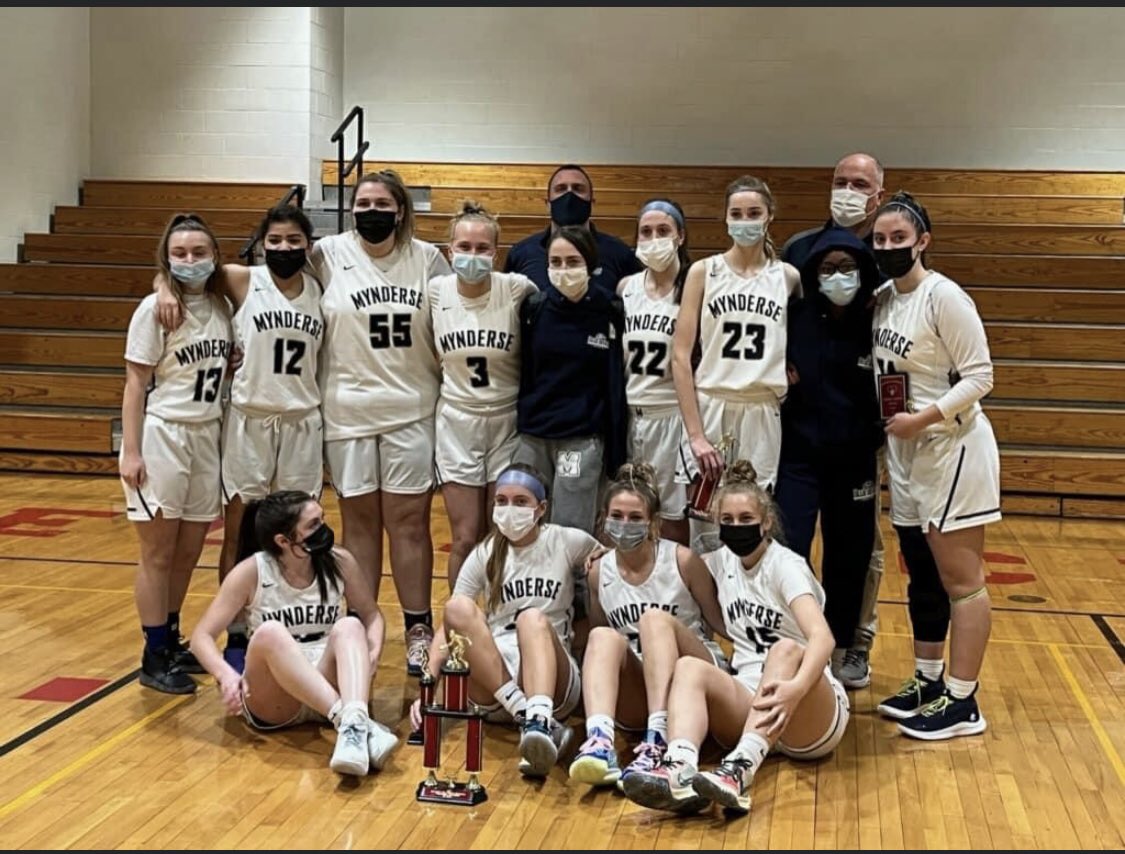 The Mynderse Blue Devils won the 2021 Thanksgiving Tip-Off Tournament in Manchester with a 43-38 victory over the Midlakes Screaming Eagles on Saturday night.
MacKenzie Higby and Haley Mosch each scored 14 points to lead the Blue Devils. Bridget Miller chipped in with six points, six rebounds, and six steals. Midlakes was led by Grace Murphy's 12 points.
Higby was named tournament MVP. Mosch and Maddie Verkey were named to the all-tournament team.
The Alexander Trojans defeated the Red Jacket Indians in the consolation game, 62-30.
Natalie Lecceardone led Red Jacket with 11 points. Emily Record pitched in with nine points.
Varsity girls basketball showed their talent and teamwork tonight. #sfcsdproud pic.twitter.com/7EIKHNQMCD

— Jodie Verkey (@VerkeyJodie) November 26, 2021
---
Get the latest headlines delivered to your inbox each morning? Sign up for our Morning Edition to start your day. FL1 on the Go! Download the free FingerLakes1.com App for Android (All Android Devices) or iOS (iPhone, iPad).
---