Millions of Americans can expect a payment from their state or city before Christmas this year.
The forms of payment may be a one time stimulus check, or even Universal Basic Income, which recurs.
This will help many struggling families be able to provide for their families during Christmas this year.
Here are 10 cities and states offering stimulus aid to their eligible residents
California is sending out Golden State Stimulus II payments to around 9 million state residents before the end of 2021.
To qualify, you must make under $75,000 per year and had to have filed your taxes for 2020 by Oct. 15.
Florida is considering sending out one time payments to their teachers and first responders.
If eligible, those people will get $1,000. This payment will benefit around 175,000 teachers and 3,600 principals.
Residents in Maine started getting their one time payments worth $285 on Nov. 15.
Eligible people make under $75,000 as single filers or $150,000 as couples.
Checks will continue to go out until the end of the year.
In Maryland the poorest families and people are getting checks worth $300 and $500 dollars.
There is also a new tax refund that will provide families with up to $1,100 per year if they make under $25,000 annually with two children.
Seattle is sending eligible people checks worth up to $3,000 from their Seattle Relief Fund.
The application deadline was Nov. 15 and applicants must be 18 and older.
To be eligible you must have an income worth less than 50% of the median income for Seattle. That's under $40,500 for single filers and $57,850 for a family of four.
Columbia began sending recurring payments of $100 to low income fathers on a card.
The payments are worth $500 and will be sent every month for 12 months.
It's a pilot program called the Columbia Life Improvement Monetary Boost. The goal is to see the impact on families with guaranteed income that addresses poverty.
Chicago started a UBI program for low income households. They will provide $500 monthly payments to families making under $35,000.
Eligible families are chosen at random so there is no application process.
Teenagers in New Orleans can qualify for a $350 monthly payment as part of the city's new program addressing financial literacy.
The first payment will go out in Dec. and continue for ten months.
Eligible teens and young adults must be between 16 and 24, unemployed, or not in school.
Pittsburgh is using COVID aid to help 200 low income families.
These families will get $500 monthly payments for two years.
Finally, Santa Ana is giving some of its residents more money in addition to the Golden State Stimulus II checks.
$6 million dollars in payments will go out to poor neighborhood.
$300 payments on Visa debit cards will be distributed to 20,000 renters in the city.
---
---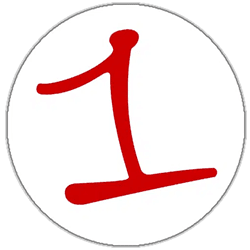 FingerLakes1.com is the region's leading all-digital news publication. The company was founded in 1998 and has been keeping residents informed for more than two decades. Have a lead? Send it to [email protected]