The Big Apple may well be the most popular city in the modern world. When it comes to the love of its residents, as well as those who visit on a holiday of a lifetime, New York City appears to be well thought of the world over.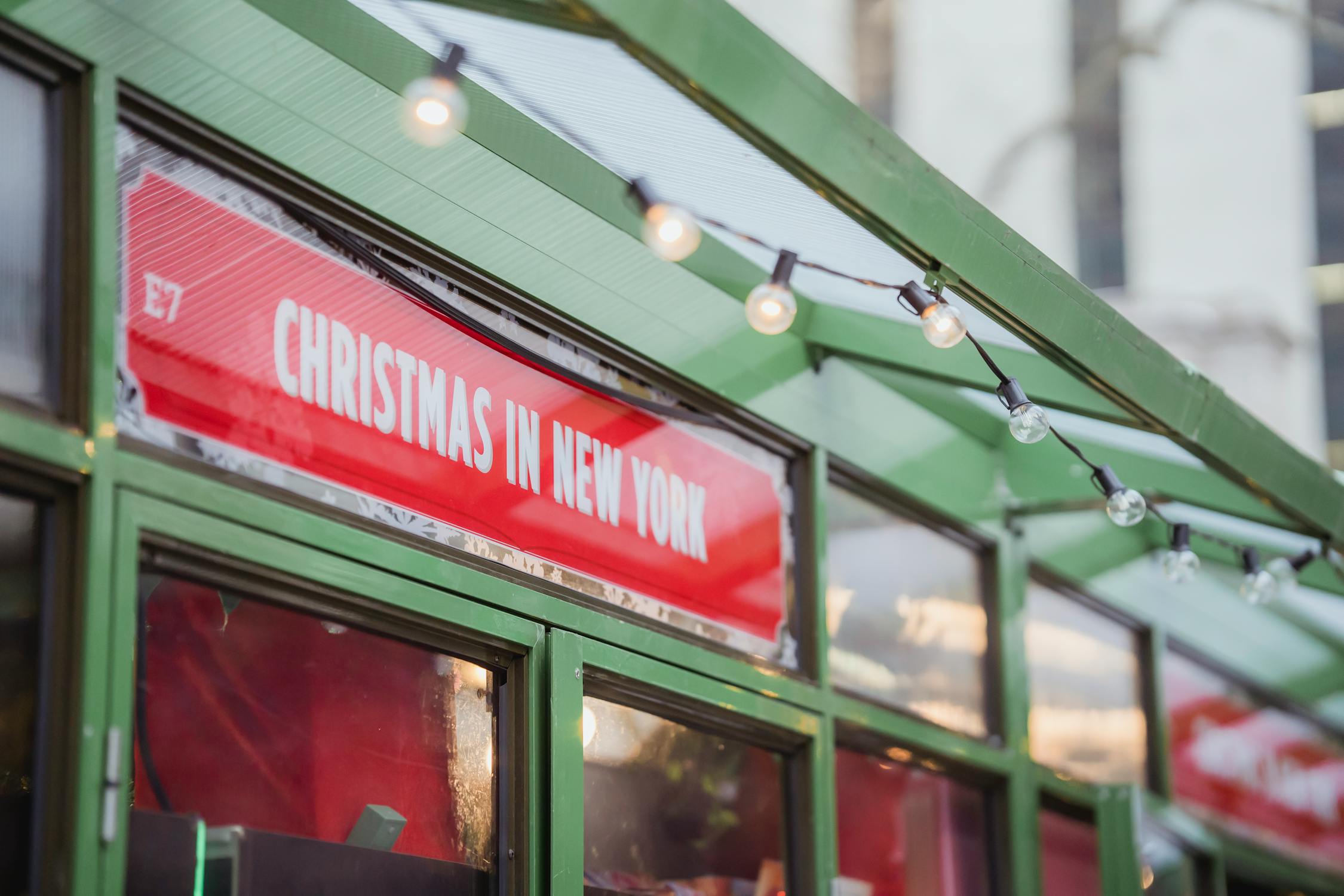 There's something about the city that never sleeps and its effect on people who spend even a short period of time enjoying everything it has to offer. Tourists flock to NYC in their millions every year (albeit the coronavirus has stopped this in recent years), and the vibrant metropolis never fails to meet and exceed expectations.
So for those with a serious affection for New York, what better way to celebrate that love than to invest in great New York-themed presents this Christmas, either for yourself or a loved one who can't get enough of the place. 
Personalized Jewelry
Custom-made jewelry has become super trendy in recent years, thanks to the number of celebrities who love wearing such items, so why not get yourself a gold name necklace spelling out the letters NYC. That would be a very blinged-out way to express your undying love for the city, and such a gift wouldn't be as expensive as you might think. 
New York Yankees Varsity Jacket
You might already have a Yankees cap; why not pair it with a stylish varsity jacket that you can wear both in or out of the city. It's a helpful way of telling all and sundry just how much you admire the city and its sporting franchises. Also great for those chilly winter evenings when New York can get seriously freezing.
New York Inspired Cookbook
Perhaps as well as being a fan of New York, the recipient of your present might well be a bit of a foodie. One great option in this field is a Chelsea Market Cookbook that includes 100 recipes inspired by the famous food hall. Alternatively, you can get a recipe book that includes undeniably New York dishes in style, such as Manhattan Clam Chowder, a New York Cheesecake, or baked pretzels.
Tickets to a Broadway Show
This is ideal right now as Broadway is now starting to open up again after a lengthy period in lockdown. There is nothing more special than taking a loved one to see a show, and it's an activity that is very much part and parcel of the city. Be aware that getting hold of tickets for the more successful plays and musicals may be a tall order, so plan ahead.
Framed NYC Print or Designed Map
If you don't live in New York but have it constantly on your mind every minute of the waking day, then why not pay tribute to that level of affection with an NYC print or a stylishly designed map. You can get many quality items along these lines online and then have them sent to you. This is an inexpensive way to celebrate the city, and you can then look to jazz it up with a nice frame.
Museum Membership
If you are a lover of the arts and live in NYC, then why not get yourself a museum subscription card. You can get them for individual establishments such as The Whitney, The Met, and the Brooklyn Museum and those that cover multiple locations. Having a membership will encourage you to venture outside to educate yourself rather than staying indoors in front of the latest Netflix show. In other words, this gift will make you better.
New York Times Custom Anniversary Book
This is really neat and ideal as a gift for a loved one on that special date. Basically, this service compiles the front page of every NYT edition on a specified date compiled in a well-crafted book. This ably combines a gift for someone special and also has a New York angle to it.
New York Cityscape Skyline Ring
This really caught our attention. You can now get a sterling silver ring that depicts the New York skyline. This interesting piece of jewelry comes in a number of styles and is a way to quite literally wear your affection for the great city every single day. Different landmarks appear on the various versions of this, so you can pick one that includes those that have the most value to you.
New York Skyline Chess Board
Do you like to play chess? Do you love New York? Then this is for you. The set includes pieces that mimic key destinations in the city, and it's super cool. The pieces cover the likes of the Chrysler Building and The Guggenheim, as well as the humble brownstone. This acts as a great gift and also provides you the opportunity to play chess while commemorating the great city. 

This content is brought to you by the FingerLakes1.com Team. Support our mission by visiting www.patreon.com/fl1 or learn how you send us your local content here.