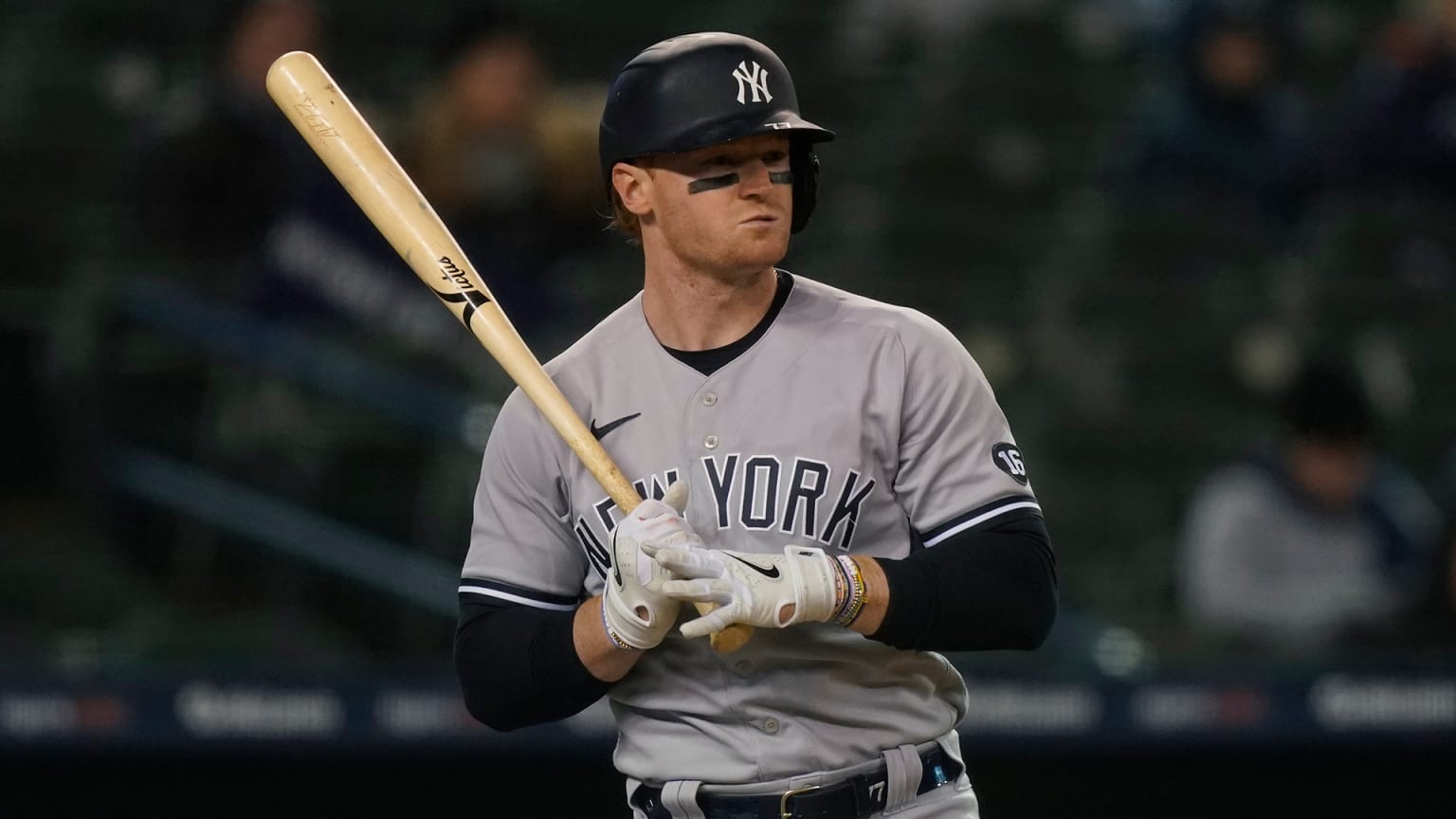 The Yankees released Clint Frazier on Tuesday. The outfielder is now a free agent and can sign anywhere.
Frazier, 27, was designated for assignment on Nov. 19 with the deadline approaching for all MLB teams to add certain minor leaguers they want to protect to their 40-man rosters ahead of December's Rule 5 draft.
Rougned Odor, who was also DFA'd on Friday, was rleased as well.
Frazier was originally drafted by Cleveland with the No. 5 overall pick in the 2013 MLB Draft, and was traded to the Yankees on July 31, 2016 in exchange for reliever Andrew Miller.
In 228 major league games over five seasons, Frazier has slashed .239/.327/.434 with 29 home runs and 97 RBI.
He played 66 games this past season before he was sidelined with what was initially diagnosed as vertigo, which caused him to miss the rest of the year.
The 27-year-old hit just .186 with five home runs and 15 RBI in 66 games during the 2021 season.
Frazier made $2.1 million with the Yankees this past season and is arbitration-eligible starting in 2022.
Yankees' Aaron Boone talks difficulty of moving on from Clint Frazier: 'His story's not complete'

Kyle leads sports coverage and hosts the Concrete Jungle podcast. Have a lead or question? Send it to [email protected].