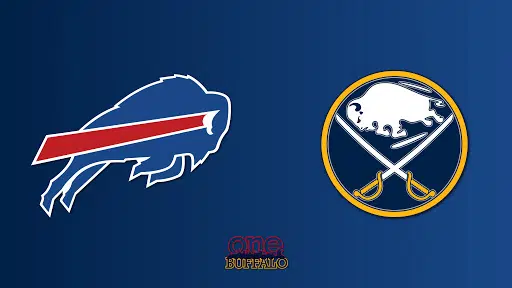 On November 22, Erie County implemented a four-phase approach to curb COVID-19 spread, as hospitals in the county reached 90% capacity.
The first phase included a new mask mandate for all public indoor spaces in the county. However, some venues will not be subject to the mandate.
A key line in the county's public statement on the mandate means sites like Highmark Stadium and KeyBank Center are exempt:
Venues that have strict vaccine requirements for entrance, such as Highmark Stadium and KeyBank Center, would not have to require masks for vaccinated individuals under these orders.
– Erie County Department of Health
Erie County announced an agreement with Pegula Sports and Entertainment, owner of the Bills and Sabres, back on September 14th to require proof of vaccination for the teams' home games. As a result of this agreement, the existing rules for masks in the stadium and arena remain in place. At KeyBank Center and Highmark Stadium, all guests 12 and over may attend without wearing a mask. However, unvaccinated fans under the age of 12 must wear a mask at all times.

Kyle leads sports coverage and hosts the Concrete Jungle podcast. Have a lead or question? Send it to [email protected].