According to a study conducted on adopting digital learning technologies (DLT) as an academic tool in colleges of the United States, the majority of students support the notion with great enthusiasm. Not just that, more than 92 percent of learners worldwide have shown an interest in receiving personalized support and information on degree progress, which is an inseparable part of the e-Learning environment.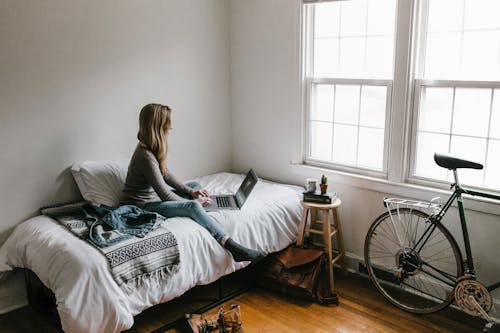 Not just students and educational establishments, but also corporate intuitions are rapidly turning to online courses. The learners are no longer dependent on classroom training, instead, they are leveraging online learning platforms to accomplish the same with greater flexibility.
Do you possess the will to hire custom software development company to adopt e-Learning as a business option? Stay tuned because this article will introduce you to some crucial trends that will support you in developing a futuristic e-Learning platform of your own. So, here are the valuable e-Learning trends to end 2021:
Micro-learning has become inseparable
One of the major drawbacks of classroom training is the amount of grasping learners need to do in a definite period. The teaching done in real-time during the sessions remains the only source of learning here.
While, when it comes to online teaching, one can design modules stretching for just a few minutes. So, if you want to develop your own e-learning platform, remember to equip it with the capabilities to upload courses in multiple formats and conduction of regular assessments after each module.
Doing so will eliminate the burden from the learners and will keep the teachers posted about the efficacy of each module. This is not just an e-Learning trend but also a necessity in order to make an online learning platform more efficient than classrooms. Various studies have proven that students retain only 20% of what is taught to them in traditional classrooms. That is, learners, forget 80% of what is taught to them. In contrast, learners retain about 65% of taught lessons through online learning in homeschool classrooms if it is divided into micro-learning fragments
Mobile learning is the present and future
The spread of mobile technology with smartphones and tablets is hardly hidden from anyone. Businesses in 2021 prepare mobile engagement plans way before working on the desktop part. E-Learning can benefit a lot from the remunerations of mobile technology. 
Mobile is playing a prominent role in making learning effortless and affordable to everyone. In fact, more than 67 percent of learners today use their mobile phones for accessing different learning materials. Therefore, it is very crucial to include the mobile learning capability to your e-Learning platform if the business is the goal to you.
One of the easiest ways to achieve this is by adopting an e-Learning software that comes bundled with turnkey Android and iOS apps. You may not want to depend solely on a mobile-friendly site. Mobile apps provide unmatched user experience and they can help you build a decent user base in a short time.
Learning management with tests and assessments
Teaching is incomplete without assessing the efficacy. One of the prominent methods of knowing if learning is going in the right direction is conducting regular tests and assessments. It is a common requirement for any e-Learning software and must provide assessment capabilities like online quizzes, subjective tests, surveys, educational tools, and assignments.
The learners should be encouraged to participate in regular assessments after completing the micro-modules and the overall course. You can achieve this feature by installing a good Learning Management System in parallel to your e-Learning software. 
Any efficient LMS would add at least the following competencies to your online learning platform:
Managing users and their roles on the platform.

Managing courses and their visibility to the learners.

Making a course calendar.

On-site communication between learners and Instructors.

Assessments quizzes, assignments, and surveys.

Report generation for completed assessments.

Display of Assessment scores and transcripts
Gamification for learning
Learning is more efficient and longer-lasting if it is fun. However, many online courses fail to deliver the expected engagement because they contain everything but fun. The monotony of courses makes them less effective and learners hardly remember anything only after a few days.
This is where the concept of gamification becomes a lifesaver. This particular method actively involves teaching methodologies stretching beyond the monotonous notes and PTTs. The teacher can design courses with an interactive interface, which promises to engage the learners with interesting quizzes and learning games.
The scope for gamification of online course material is infinite. Trainers can utilize an array of choices to add value and make learning more engaging. The recent development in Augmented Reality and Virtual Reality has given unmatched capabilities for e-Learning software development with gamification abilities. This brings us to our next trend-AR and VR.
Unmatched engagement with AR and VR
With the introduction of AR and VR in e-Learning platforms, trainers can utilize a direct view of a real-time environment (AR) or a simulated environment (VR) to enhance the learner's perception. 
It would not be a vague expectation that future platforms would come bundled with AR and VR capabilities. Putting learners in a transformed AR and VR environment would not only clear the concepts but would give a practical experience on the topics. Just imagine if you can experience a field trip to a museum in the US while sitting on your couch at your home in London. Is it not exciting?
Conclusion
Technology is evolving and shows no signs of slowing down. With every new technology entering the market, there is always a scope for its implementation in the learning process. With a future full of promises, you would definitely want to invest in something advanced. If you are developing your e-Learning platform, just a little inquiry about the above-mentioned trends with your developer will definitely assist you in accomplishing an expedient solution for your cause.

This content is brought to you by the FingerLakes1.com Team. Support our mission by visiting www.patreon.com/fl1 or learn how you send us your local content here.