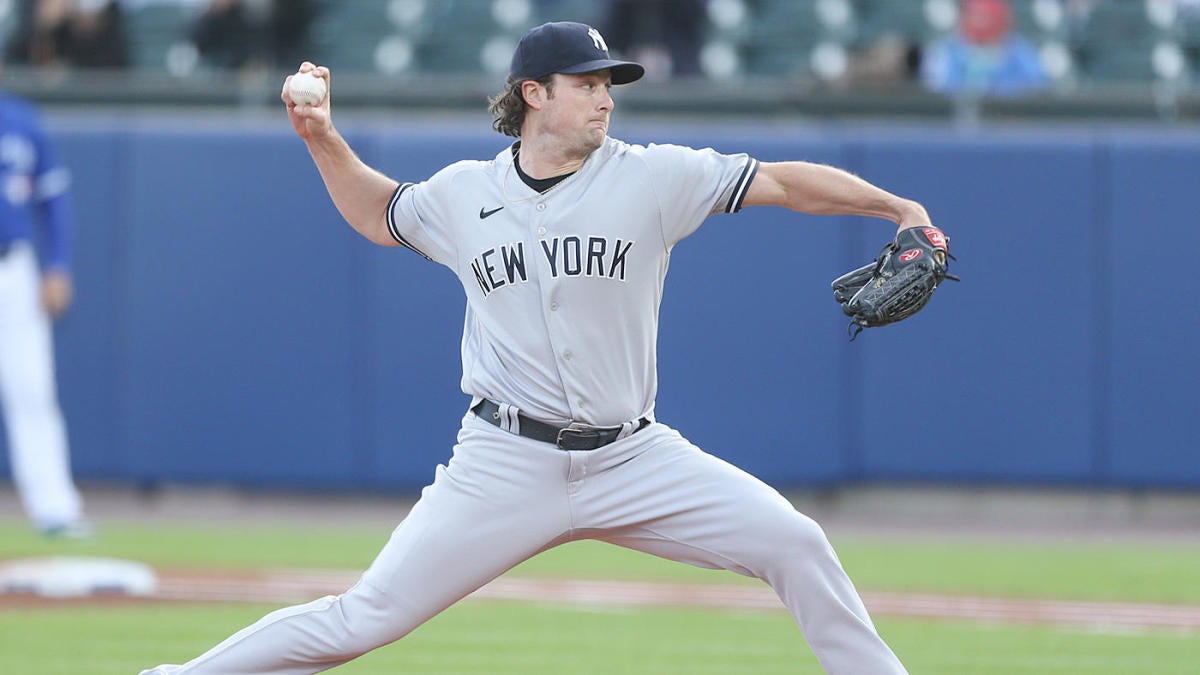 Toronto Blue Jays LHP Robbie Ray has won the 2021 American League Cy Young Award, beating out Yankees ace Gerrit Cole, who was named runner-up.
Ray received all but one first-place vote, as Cole received the other (Cole did sweep the remainder of the second-place votes). Ray led the AL in ERA, WHIP, ERA+, and strikeouts, which is why he was considered the favorite. Cole, on the other hand, led the AL in strikeout-to-walk ratio (5.93) and wins (16).
This is Cole's second runner-up finish in Cy Young voting. He also came in second in 2019 behind Justin Verlander.
In the beginning of September, Cole was the heavy favorite, but a rough five-game stretch saw his ERA raise from 2.73 to 3.23 (he had a 6.23 ERA in that span).
That led to an outing of just two-plus innings in the Wild Card Game against the Red Sox where he allowed three runs on four hits, two of them home runs. Cole injured his hamstring on Sept. 7 against Toronto, and wasn't the same after that.
At the moment, Cole is remembered as the guy who couldn't get it done in the Yanks' biggest game of the season, but despite the late season collapse, he was still one of the best pitchers in the American League throughout the entire season.

Kyle leads sports coverage and hosts the Concrete Jungle podcast. Have a lead or question? Send it to [email protected].