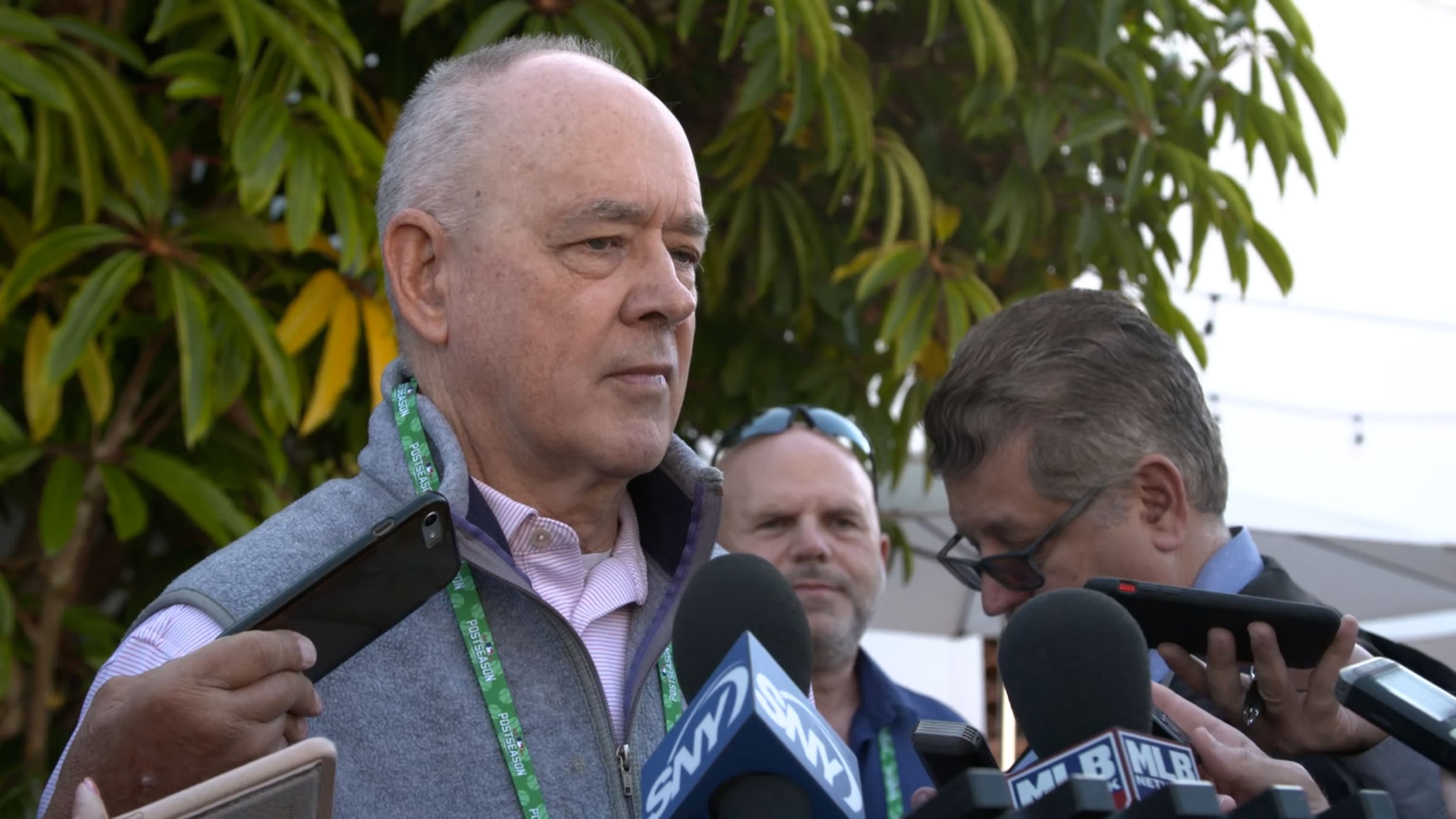 Mets team president Sandy Alderson met with reporters once again on Wednesday afternoon from the GM Meetings in Carlsbad, Calif., touching on a number of different topics.
And while the club's search for a new general manager and manager remain at the forefront of the conversation, there are other questions the Mets need to address heading into the 2022 season.
Here are some of key takeaways from what Alderson had to say…
On the possibility of an MLB work stoppage this offseason
"Our working assumption is that they won't (come to a standstill). We're obviously mindful that things may come to a halt in early December or sometime thereafter, but right now we're building for the season and for the future. So, we don't really intend to slow down or stop except as we must pursuant to the labor situation as it exists between now and December 2nd and thereafter.
"If you're asking whether we will be opportunistic, I'd say yes. On the other hand, we'll see what players feel about the next three or four weeks and whether there is a mutual interest to do something before December 2nd. We'll see."
On pursuing starting pitching
"Starting pitching is definitely something we need to address. If the opportunity presents itself to do something at the top end of the rotation, I think we'll definitely consider that. Just as important however, based on our experience last year, depth at the other end of the rotation is really important also. Pitching will be a focus for us like it is every team."
On a possible Marcus Stroman reunion
"We'll see. Part of it will depend on his level of interest. He pitched really well for us this year, was very durable unlike the rest of our starting pitching. So, he did a nice job for us and I think on that basis, we have to have some interest."
On Noah Syndergaard
"I think it's fair to say that what he will give any team during 2022 is up for debate. I mean, he's coming off of two years of not performing. He seems to be fully healthy at this point, so there's still going to be issues about him until he's on the mound and he's on the mound consistently over a period of time."
On the possibility of Javier Baez returning
"His impression on me was very positive. I thought he played exceptionally well. He's obviously a multi-talented player. I think he would fit in well in New York. Nothing seems to faze him in terms of the size of the stage, can help a team in a number of different ways, and he's an entertaining player. He goes beyond just contributing to a winning team. So, lots of positives there."
On Robinson Cano's return to the club
"Could be second base, could be at third base, could be at DH if he have it. We're just going to have to see. … I think how he Is received will depend on how he conducts himself and explains himself between now and spring training."

Kyle leads sports coverage and hosts the Concrete Jungle podcast. Have a lead or question? Send it to [email protected].