When will a fourth round of stimulus checks be sent to older Americans struggling as 2021 comes to an end? There's growing support for a fourth stimulus check to be sent to every Social Security recipient in the U.S. 
The Senior Citizens League, a nonpartisan group is asking Congress to send out $1,400 checks to everyone that receives Social Security benefits. While a cost of living adjustment was announced by the Social Security Administration earlier in the fall — the change did little to make up for inflation in the immediate future.
More than 75,000 people have signed a petition to urge Congress to distribute $1,400 stimulus checks to seniors. 
As it turns out — that money could go a long way to helping those who have paid their dues.
What are seniors saying about a fourth stimulus check?
"We have paid our dues and we need help," Ellen Nash told FingerLakes1.com. She described her financial situation to help people understand what seniors are going through during — and even after the coronavirus pandemic. "We need help keeping up with rising cost of living. But we also need help getting caught up for two decades of inaction."
She says that annual increases of 1% simply didn't get the job done. 
Robert Belkins, a Tampa, Florida resident shared the same concern. "I haven't been able to afford buying a house for the last two decades," he explained to FingerLakes1.com. "Social Security used to cover my rent — now it doesn't even do that."
Both said that monthly Social Security checks represent more than 75% of their income. Experts say they are not alone. A vast majority of Social Security recipients see that income account for an overwhelming portion of their financial security. 
"Forget about whether Social Security is going to exist in 10 or whatever years," Belkins added. "If it can't even keep seniors afloat now — how insignificant will that income be in another 10 years?"
What would a $1,400 stimulus check mean for seniors?
A benefits increase of more than 5% is coming in 2022. However, a stimulus check boost could be an equalizer. While it won't solve all financial problems for seniors — it would give those struggling a short-term solution.
"I could get a couple months ahead on rent," Belkins continued. "We're just looking for a little bit of security. It's called social security after all."
As for Nash, she says it would only scratch the surface of a long-term problem. "They could give out a fourth stimulus check to seniors — but they would inevitably need another one. Housing isn't affordable in most communities for seniors. Cost of living is getting more expensive by the day. Inflation is growing at a scary pace. I think they need to double or triple social security benefits to really keep seniors financially whole over the next decade."
What has the response been to the League's petition for another stimulus check?
Surprisingly, the public response to additional payments to seniors has been positive. More than 75,000 signatures were captured quickly, as the petition went viral online. 
"We really were taken by surprise," Mary Johnson, a Social Security and Medicare policy analyst for the Senior Citizens League told Newsweek. "We really weren't expecting that kind of response. It was sort of a flood of signatures. That really made for a big, big wonderful, supportive push to get it started."
As for other Americans, they agree that it's time to take care of seniors. "I don't really see a problem with finding money to pay seniors enough so that they can get by," Adam Gridswald told FingerLakes1.com. Generally, he's opposed to additional stimulus payments — unless they're tied to work or a group like older Americans who have paid their share. "It's not like we're talking about people who are using the system to their advantage. We're talking about seniors. We should be able to support them."
Can Congress make a fourth stimulus check for seniors happen?
Congress could act at any time, paving the way for a fourth stimulus check — whether it be to seniors or Americans at large. The question is "Will they?" 
It remains unlikely that a fourth stimulus check lands in bank accounts by the end of 2021. However, 2022 is a new year — and if supply chain issues continue to drive up the cost of goods and services — there's increased likelihood that another round of stimulus checks become necessary. 
If not, Congress could have to act in controlling the cost of various goods and services to serve as a check-and-balance to growing economic uncertainty in the U.S. for people of all ages.
---
---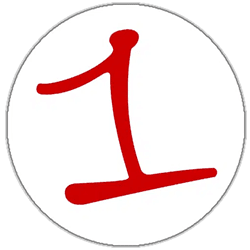 FingerLakes1.com is the region's leading all-digital news publication. The company was founded in 1998 and has been keeping residents informed for more than two decades. Have a lead? Send it to [email protected]