A downtown Auburn restaurant is closing its doors after five years of being in business.
Gusto Italiano, located at 105 Genesee Street will shut down on November 20. The announcement came in a Facebook post, shared by owners Dario and Lucia D'Angelo.
The two said they decided it was time to close the restaurant so they could spend more time with their children. The coronavirus pandemic, staffing challenges, as well as supply chain issues all took their toll.
They described it as an emotional and physical one that drained them.
"Being at the restaurant from morning to late night wasn't fair to (our children) nor to us," they said in the post. "Our children are our priority and for that reason alone we knew we needed to make a change."
The restaurant was opened in October 2016.
Here's the full message that was posted to Facebook:
"In the words of Berne Brown, "Sometimes life is about risking everything for a dream no one can see but you." This quote sums up our families' journey to America. We left our relatives, friends and belongings behind to seek our American dream. With the grace of God, we landed in Auburn and opened our very own Italian family restaurant. Opening the doors to this little restaurant literally opened the doors to so much more than what we imagined. Owning Gusto's opened the door to improving our English skills. Placing orders with vendors, answering the phone, renovating our dining area, and meeting new customers was a non-stop language acquisition experience. Sometimes we couldn't understand our customers and sometimes they couldn't understand us! So much learning, so many laughs! Gusto's opened the door to American culinary customs. Italians desire to linger over meals, Americans prefer to enjoy a good meal in a short amount of time. Pizza is Italian, but Americans enjoy pairing it with chicken wings. We learned that peas on pizza isn't common in America, but chicken riggies is expected on an Italian menu. The restaurant opened the door to discovering the opportunities that Auburn offers. We participated in museum and festival events, catered hotel events, and had many birthday parties and celebrations at Gusto's. The pandemic taught us many things. We realised the loyalty of our patrons. While other restaurants couldn't stay open, we continued to do fine. As expected, there was more take out than in-dining guests, but we remained solvent. Also, we realised the value of our employees. They were scarce, which pushed us to do more tasks than were possible to accomplish in a day. Supplies were difficult to obtain, so we had to get creative to figure out how to accommodate our patrons. It was emotionally and physically draining. But most of all, we missed out on so much time with our children. Being at the restaurant from morning to late night wasn't fair to them nor to us. Our children are our priority and for that reason alone we knew we needed to make a change. It is with great sadness and great anticipation that on November 20th we will be closing the door to Gusto's. We are forever grateful to the community of Auburn and all of our loyal patrons for the laughs, and friendship you've brought. We part with all of our senses filled: the sight of happy people in the dining room, the sound of laughter, the feeling of warmth your personalities brought and the comforting smells wafting from the kitchen. In closing, we look forward to new opportunities within the community. We don't look at this as a good bye, but more as an opportunity to get to know all of you more intimately within the community. You have become our friends. For this we are grateful. "Chi trova un amico, trova uni tesoro." In english, "he who finds a friend, finds a treasure." When the doors of Gusto's close you will continue to be in our heart. For now, come in and anjoy!"
---
---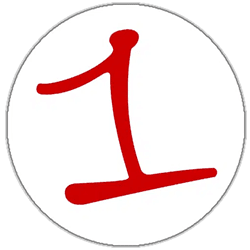 FingerLakes1.com is the region's leading all-digital news publication. The company was founded in 1998 and has been keeping residents informed for more than two decades. Have a lead? Send it to [email protected]