A decision to grant renewed air permits to the Greenidge Generation power plant in Dresden would "fly in the face of the mission statement" of the state Department of Environmental Conservation and the state's 2019 climate law, winery owner Phil Davis said at a DEC hearing Wednesday.
"Our vineyards need clean air for their health just as your lungs need clean air to thrive," said Davis, co-owner of Damiani Wine Cellars in Hector, one of several dozen speakers who pleaded with the DEC to deny the company's applications to renew its Title IV (acid rain) and Title V (greenhouse gas) air permits.
"They are not good or desired neighbors," said Davis, whose vineyards are across Seneca Lake and often downwind of the power plant.
A smaller number of speakers urged the agency to approve the permit renewals for the former coal-powered plant that converted to natural gas in 2017 and is now hosting a massive Bitcoin mining operation.
"Greenidge is an economic driver in our small rural community," said Timothy Dennis, a former chair of the Yates County Legislature.
Dismissing critics as "emotional," Dennis said the company had boosted plant employment from two workers in 2014 to 40 today and "established a philanthropic position in the community."
Plant manager Dale Irwin noted that the county legislature had voted unanimously to support the permit renewals.
A DEC administrative law judge conducted afternoon and evening hearings in Albany on Oct. 13, allowing members of the public to voice opinions remotely.
The agency is in the process of reviewing Greenidge's application to renew the air permits, which expired Sept. 6.
While those speaking in favor of the company reside almost exclusively in Yates County, population 25,000, those speaking against are spread across the Finger Lakes region and the state.
Last week, eight members of the state Senate and 35 members of the state Assembly signed a letter to Gov. Kathy Hochul urging her to deny the Greenidge air permit renewals.
Yesterday, some 600 businesses and organizations signed another letter to Hochul urging her administration to deny air permits to both Greenidge and the fledgling Fortistar plant in North Tonawanda. Fortistar is seeking to mimic Greenidge's use of "behind-the-meter" natural gas-fueled energy to expand its own Bitcoin mining operation.
"New York must halt this move to turn old fossil-fuel powered plants into crypto mining centers until a full environmental assessment is conducted on the impact that these operations will have on greenhouse gas emissions, as well as the state's air and water quality," the letter said.
The letter from businesses also asked Hochul to issue a statewide moratorium on the energy-intensive system Bitcoin relies on certify transactions, which is called Proof-of-Work.
Greenidge recently became a public company with a stock traded on the Nasdaq Exchange (Ticker symbol: GREE). Company officials have told potential investors that by next year they plan to more than double — to 85 megawatts —the energy required to power the plant's rapidly expanding array of Bitcoin mining machines.
Such an increase would likely cause a spike in the plant's air emissions, just as state officials are struggling to develop rules to drastically cut the state's greenhouse gas emissions to comply with a new climate law.
The state's 2019 Climate Leadership and Community Protection Act, or CLCPA, requires a 40 percent reduction in GHG emissions by 2030 (from a 1990 base).
Earlier this year, DEC officials asked Greenidge to explain how they intended to comply with CLCPA mandates.
The company responded in an Aug. 2, 2021 letter signed by David T. Murtha, a consultant at the firm ERM.
Murtha wrote that Greenidge had cut its emissions by 70.3 percent from 1990 levels, when it operated under different ownership as a highly inefficient coal-burner.
However, the letter also stated that the plant's current emissions from onsite combustion were 573,628 tons per year, not far from the 641,878-ton limit sought in the permit renewal application.
But CLCPA includes a crucial new requirement. Upstream emissions — mostly methane from the natural gas wells and pipelines that deliver the plant's fuel — must also be included in the plant's GHG emissions total.
In Murtha's letter, Greenidge acknowledged its current upstream emissions — before the aggressive Bitcoin mining machine buildout that company officials told potential investors to expect — were 476,795 tons.
That means the company's own estimates for current onsite and upstream emissions add up to more than 1.05 million tons per year, well above the proposed annual limit of 641,878 tons in its permit renewal application.
Last month, DEC Commissioner Basil Seggos tweeted: "Greenidge has not shown compliance with New York's climate law."
The public hearings Oct. 13 were part of the agency's permit renewal process. DEC said it is also continuing to accept written comments on the permit matter through Nov. 19.
Many of those who voiced critical opinions at the public hearings reiterated certain themes, including the following:
— The CLCPA categorically requires that upstream emissions be added to the onsite emissions that the agency has traditionally enforced. When they are added, Greenidge's currently reported emissions levels exceed its own requested emissions limit by more than 60 percent, noted Peter Bardaglio of Trumansburg. Bardaglio said those emissions threaten a regional wine and tourism industry that generates $3 billion annually and supports 58,000 jobs.
— Greenidge's touted use of carbon offsets to become "100 percent carbon neutral" is merely a greenwashing public relations campaign that is irrelevant to its compliance with climate law. "CLCPA prohibits fossil fuel plants" from using carbon offsets, said Irene Weiser of Ithaca, coordinator of Fossil Free Tompkins.
— A decision to grant the requested air permit renewal would be precedent-setting. "There are dozens of facilities across the state that could be repowered (to launch new) cryptocurrency mining operations," said Alex Beauchamp, northeast regional director for Food and Water Watch. "We cannot let that happen."
— Greenidge has executed a "bait-and-switch" by winning permits to operate exclusively as a merchant plant that sells power to the electric grid and then morphing into a Bitcoin mining operation that treats grid sales as a minor sideline. Joseph Campbell, a founder of Seneca Lake Guardian, said that DEC may have been "hoodwinked," but it is now in a position to correct its mistake
— Lax regulation during the administration of Andrew Cuomo paved the way for Greenidge to win a big public subsidy (a $2 million taxpayer-funded grant) and sidestep a complete environmental review from either the DEC or the state Public Service Commission.
"We've had a lot of issues in New York with (former) Gov. Andrew Cuomo's political cronyism," said Brian Eden of Ithaca. Eden urged the state Legislature to launch hearings into the DEC's process of granting permits during the Cuomo era.
Greenidge supporter Gwen Chamberlin said she thought many of the negative comments by speakers at the DEC hearings were "misleading, false and irrelevant."
"I trust the scientists at DEC will quickly be able to put those comments aside and make the right decision for Greenidge, the town of Torrey, Yates County, Penn Yan Central Schools, Seneca Lake and all of the Finger Lakes," Chamberlin said.
She and Dennis serve on a three-member Greenidge "advisory board." Company officials have repeatedly refused to answer questions about whether the board members are paid to make their pro-company comments, and they have not disclosed any such financial relationship in public comments or newspaper opinion pieces.
Terry Button, a Yates county farmer and legislator, said he had interrupted his work "hauling a load of Seneca grapes" to make his comments to DEC officials.
Button said the negative comments about Greenidge came from people who "don't understand the benefits of this plant. They don't understand what it does (for) our community."
But winery owner Davis stressed that the DEC is obliged to be true to its mission statement, which requires the agency to "conserve, improve and protect" New York's natural resources and environment. It also pledges to "prevent, abate and control water and air pollution" in order to enhance state residents' health, safety and welfare.
---
---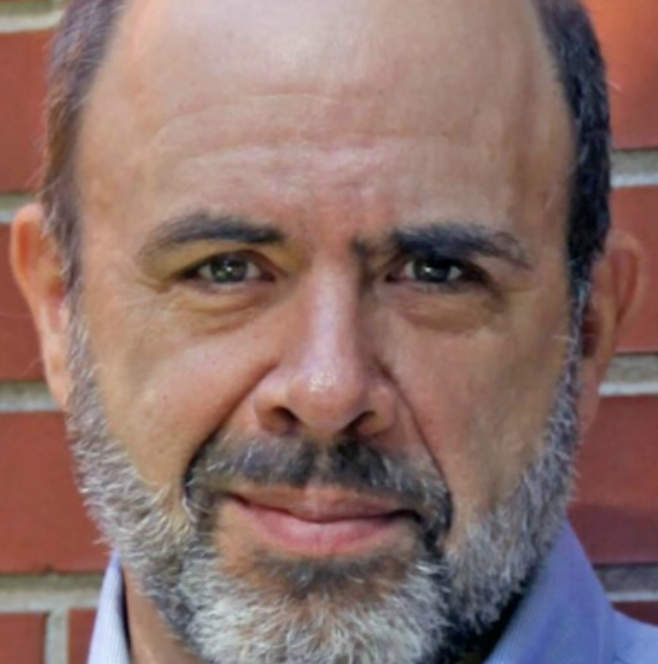 Peter is a three-time Pulitzer nominated reporter covering environmental issues through his first-of-its-kind digital publication The Water Front. He's won an array of Associated Press, UPI, and Society of Professional Journalist awards. His reporting on environmental issues continues to be featured in prominent New York publications and is available on FingerLakes1.com through an exclusive content partnership. Have a question or lead? Send it to [email protected].