Twenty New York State wildland firefighters were welcomed home by Governor Kathy Hochul after a two week assignment fighting the KNP Complex Fire in California.
Firefighters were led by DEC Forest Rangers.
Last month Hochul also welcomed home a team of wildland firefighters deployed to the Greenwood Fire in Minnesota, and the return of DEC Forest Ranger Robbi Mecus after battling the Dixie Fire in California. In August, Forest Ranger Michael Burkholder returned from fighting the Alder Creek and Trail Creek fires in Montana. In July, Ranger Timothy Carpenter returned home after being deployed to the Bootleg Fire in Oregon.
As these firefighters return, DEC deployed a Forest Ranger to serve as a Task Force Leader and support efforts to contain the Dixie Fire in California for two weeks. The Dixie Fire started on July 13, and to-date has burned more than 963,309 acres, making it the single-largest wildfire in California history.
"This summer, wildland fires fueled by our changing climate have burned through communities and parks across the country, devastating hundreds of thousands of acres. New York's brave firefighters once again answered the call to help contain these fires and protect people and property," Governor Hochul said. "I am so appreciative of the efforts of New Yorkers who run toward danger, rather than away from it, particularly when they know people's lives are on the line. I am proud of this team and happy to see them return home safe and sound."
DEC Commissioner Basil Seggos said, "For more than 40 years, New York's wildland firefighters have stood ready to fight fires in faraway states. When these brave firefighters volunteer, they don't know where they'll be going or how big the fire, but they know they'll be helping people and that's what matters the most. As experts in incident command, DEC Forest Rangers and staff often lead dozens of firefighters in the daunting task of containing a wildfire burning tens of thousands of acres. I thank them for their dedication, particularly during this year's busy fire season made worse by climate change."
The KNP Complex Fire started on Sept. 9, ignited by a lightning storm, and is currently burning in the Sequoia and Kings Canyon National Park and spread to portions of the Sequoia National Forest. To date, this fire has burned more than 67,708 acres and is currently approximately 11 percent contained. The returning crew includes DEC Forest Rangers in addition to wildland firefighting-trained staff from DEC's divisions of Lands and Forests, Fish and Wildlife, Materials Management, and Operations, as well as experienced firefighting volunteers from outside DEC. Returning firefighters are:
Chris DiCintio, Forest Ranger, Crew Boss, Franklin County
Robert Stratton, Forest Ranger, Crew Boss Trainee, Sullivan County
Arthur Perryman II, Forest Ranger, Squad Boss, Warren County
Chester Lunt III, Forest Ranger, Squad Boss, Onondaga County
Philip Parlier, Forest Ranger Squad Boss, Orange County
Jacob Skudlarek, Forest Ranger, Firefighter, Schoharie County
Michael Bodnar, Firefighter, Washington County
Kevin Furness, Firefighter, Steuben County
Dante Garofalo, Firefighter, Onondaga County
Aaron Graves, DEC Division of Lands and Forests, St. Lawrence County
Eric Kasza, Firefigher, Otsego County
Daniel Kinsley, DEC Division of Materials Management, Onondaga County
Kramer Kwaczala, DEC Division of Lands and Forests, Albany County
Robert McPherson, Firefighter, Onondaga County
Joseph Nelson IV, DEC Division of Fish and Wildlife, Otsego County
Thomas Roche, Firefighter, Nassau County
Joseph Sapp, Firefighter, Schenectady County
Neilson Snye, DEC Division of Operations, Franklin County
Brandon Swart, DEC Division of Fish and Wildlife, Madison County
Timothy Watson, DEC Division of Fish and Wildlife, Saratoga County
Personnel and travel expenses for the New York crews are either paid directly by the U.S. Forest Service or reimbursed to New York State based on a mutual aid agreement between states and federal land agencies.
In 1979, New York sent its first firefighting crew to assist western states with large wildfires. On average, one or two crews have been sent as needed to assist with wildfires every year since. In addition to helping contain wildfires and minimize damage, these crews gain valuable experience that can be utilized fighting wildfires and managing all-risk incidents in New York.
---
---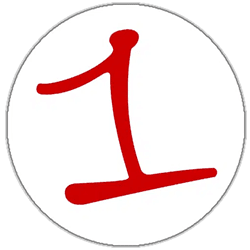 FingerLakes1.com is the region's leading all-digital news publication. The company was founded in 1998 and has been keeping residents informed for more than two decades. Have a lead? Send it to [email protected]