While many hospitals and nursing homes across New York prepared for a workforce crisis, the reality is proving more complicated. Governor Kathy Hochul reported this week that no healthcare facilities reported closing since the state's COVID vaccine mandate went into effect. 
However, there were medical offices and urgent care facilities that did close before the mandate took effect on September 27. That detail was left out of an announcement by Governor Hochul, who said the state launched a 24/7 operations center monitoring and troubleshooting questions from facilities.
"Our greatest responsibility is to protect our most vulnerable, and ensuring that the health care workers who care for our loved ones are vaccinated is critical to keeping New Yorkers safe," Governor Hochul said.  "I am grateful to the facilities, unions, and health care workers who took important steps to prepare and protect New Yorkers, and we are working with facilities to ensure they remain operational. We will continue to monitor developments and work with stakeholders to troubleshoot any issues, and I stand ready to take additional action as needed."
The state indicated that 89% of hospital staff were fully vaccinated. An exact facility-by-facility breakdown of that data is available here.
How many healthcare workers got the COVID vaccine because of the state's mandate?
Reporting shows that 55,000 healthcare workers received the COVID-19 vaccine as result of the mandate. However, it also shows that 35,000 refused. "This new information shows that holding firm on the vaccine mandate for health care workers is simply the right thing to do to protect our vulnerable family members and loved ones from COVID-19," Hochul added. 
How much of the workforce was lost because of the vaccine mandate? It appears the state lost approximately 5% of all healthcare workers because of the vaccine mandate. The total workforce in New York is 692,000.
An executive order was signed this week to streamline the hiring of vaccinated workers from other states and countries, as well as recently graduated- and retired workers.
What do vaccination rates look like at hospitals?
Vaccination rates at most hospitals is high. Whether rural or urban — facilities have reported 90-95% compliance with the vaccine mandate for healthcare workers. That's a big step, as many were concerned about rural hospitals losing 10-30% of its workforce due to the state's vaccine mandate.
These statistics also include those who were granted a religious or medical exemption.
What happened to those who refused the vaccine?
Alyssa and Karen Downey are nurses at Crouse Hospital and Oswego Health. Both said they planned to not get the vaccine. Despite the mandate — neither did. While one of them is able to work under a temporary religious exemption — the other is no longer employed. 
Alyssa Downey, the Crouse Hospital nurse, told CNYCentral that it came down to trust in the vaccine — or the lack of it. "We believe in our own immune systems," she told them. "We believe that we don't need to inject ourselves with something that we might not trust and that's being forced on us just to keep our jobs."
Her mother, Karen Downey, an ER Nurse at Oswego Health said the strain has been real. "Obviously it puts a strain on my family too if I'm bringing less money in," she explained. "So I feel like as long as I'm healthy, I plan to figure out whether I need to work an entry-level job or work-from-home job."
"When people have asked me why I don't want to get the vaccine or why I feel the way I do," Alyssa added. "I tell them this is about so much bigger than a vaccine at this point – this is strictly about human rights and having the right to refuse to put something in your body."
Both said they would be open to weekly testing, and want to continue working in the healthcare field — but that they will not vaccinate to make it happen.
Another local healthcare worker, asking not to be identified by FingerLakes1.com in this story, said that she feels the state has turned its back on the people who saved lives last year. "We were heroes in 2020, and now we're treated like this because we choose not to vaccinate. It's heartbreaking," she added.
How enforceable is New York's COVID vaccine mandate for healthcare workers?
This has been a central question throughout the lead-up to the mandate. Can the law be enforced? How will it be enforced? According to the state's Department of Health, it's on individual entities to handle employees who do not comply. 
"It is up to covered entities to develop a plan for implementation of the mandate and what happens if employees do not comply. Their plans could include termination. Options to address non-compliance by covered entities include citations and a statement of deficiencies, as well as a referral for enforcement which could result in civil penalties. The Department could also order the facility to comply with the mandate under Section 16 of the Public Health Law," explained Abigail Barker from the state Department of Health.
Some facilities have been suspending staff who refuse to vaccinate before terminating them. Others have been moving forward with termination proceedings.
What are hospital administrators asking for now?
Patience, patience, and more patience. 
Officials at UR Medicine Thompson Health in Canandaigua say they are adjusting after losing dozens of employees over the last month due to the pending vaccine mandate. Once it went into effect — the reality became clear: Do the best you can with what you have. 
Around 52 employees resigned at that facility because of the COVID vaccine mandate, according to Thompson CEO Mike Stapleton. He recently spoke with 13WHAM about the vaccine mandate's impact. "You don't just hire somebody off the street and they walk in and they're clinically competent," he said. There are 280 openings at this time within the system. "It takes months to orient and train people. We bring a new nurse in our OR, it's 9 months to orient that nurse. It's going to take us a while to get back to where we need to be."
---
---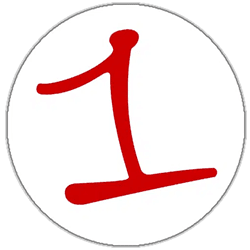 FingerLakes1.com is the region's leading all-digital news publication. The company was founded in 1998 and has been keeping residents informed for more than two decades. Have a lead? Send it to [email protected].