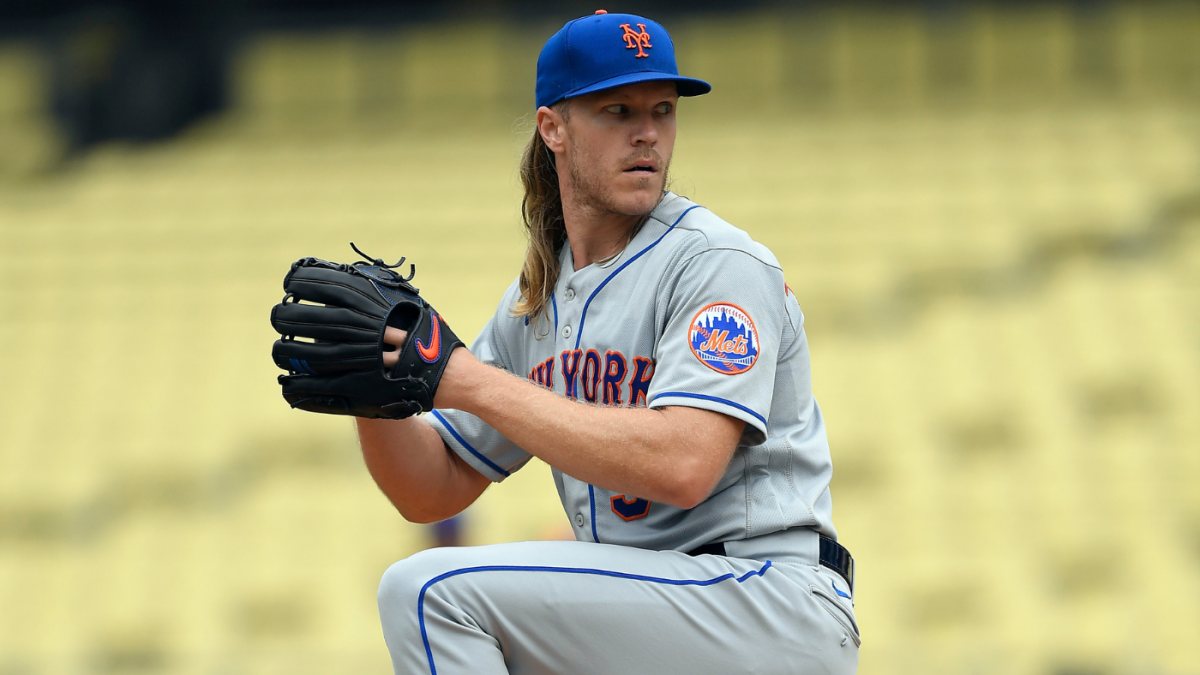 Noah Syndergaard has been activated from the IL and will pitch for the Mets on Tuesday for the first time since having Tommy John surgery in 2019.
Syndergaard will start Game 2 of the Mets' doubleheader against the Miami Marlins at Citi Field.
"Progressively, he's been excited to get into it. He's been frustrated, too, because things have gotten in the way to get to this point," manager Luis Rojas told reporters before the Mets' doubleheader on Tuesday. "He is excited and he wants to get in there and compete and feel what he hasn't felt probably in a couple years. I think this is only gonna do really good to him just having the feel before the end of the season and coming back next year and just feeling that 'Okay, I pitched in 2021.' And then 2022 hasn't been that long of a gap before he got on the mound in a big league game. He is very excited, of course. It's been a long road, but the day's here, and he's excited to go back out there…
"He's battled his way back, and he's here now. We're all excited. Everyone in the room in there is excited to go watch him pitch. Some of the guys learned earlier today that he was pitching, so they're really excited, looking forward to it. He's a workhorse. I know some things didn't go as planned going back to spring training, just walking about him and his progression, throwing the sides… but he worked really hard to put himself in this position to start for us tonight."
While Syndergaard was rehabbing, he was being prepared to return in a relief role, and neither of his recent rehab outings with Triple-A Syracuse exceeded 1.0 inning.
That is precisely how the Mets plan to use him when he makes his return on Tuesday.
"We're opening with him, basically. We're going through his normal routine as a starter, but as of now, potentially will be one inning with him, and then we'll go with some length after him," Rojas said.
Earlier in the rehab process, shortly after Syndergaard began ramping back up after his initial rehab stint ended due to an elbow issue, he said that he would not be throwing sliders or curveballs this season.
Syndergaard said the decision to not throw sliders or curves came after consultation with doctors.
So Syndergaard will be a fastball/changeup pitcher upon his return, and it's that arsenal the Mets will have to take into account when deciding how to proceed with Syndergaard when he hits free agency after the season.
The Mets will have the ability to extend a one-year qualifying offer to Syndergaard if they so choose.

Kyle leads sports coverage and hosts the Concrete Jungle podcast. Have a lead or question? Send it to [email protected].